HVAC Services and More in Arvada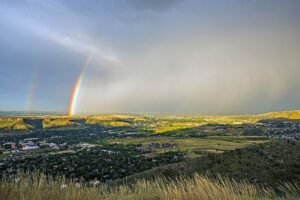 Do you need HVAC services or a plumber in Arvada, CO? At One Source, we offer comprehensive HVAC and plumbing services, which means that there's no problem in these realms that is too big or too small for us. Our technicians and plumbers are all highly trained experts with years of experience in the field. They love their jobs and they would love to help you out.
Air Duct Cleaning
Many of our customers in Arvada ask us about air duct cleaning, and we do this service, too! If you're concerned about the quality of your air or someone in your home has allergies or asthma, getting your ducts cleaned could help you breathe better, fast! We will come out and get all of the dust, pollen, and other allergens out of your ducts so you don't have to worry about them anymore.
Furnace Repair and Service
It's a good idea to have your furnace checked out once or twice a year, usually before you start using it in the fall and after you've shut it off for the season in the spring. This allows you to catch any problems before they become major issues and to make sure everything is running as well as it possibly can.
We also perform any furnace repairs that you need. We'll get into your furnace, troubleshoot the issues you're having, and get everything working again just as soon as possible. If we think it would be better for you to replace your furnace rather than repair it, we'll be honest with you about that and help you make the decision that's best for you. If you choose a replacement, we can handle that, too.
A/C Repair and Service
Have you noticed that the A/C in your Arvada home isn't working as well as it used to? We would be happy to come out and take a look at it and figure out what's wrong. In fact, this is a huge part of what we do all summer long and we love knowing that we help keep people comfortable in their homes.
Just like your furnace needs service, your A/C does, too. We can look at both of them at the same time. In fact, that's what we recommend, since they rely on many of the same systems to function well.
Plumbing Service
We are also your Arvada plumber, ready to take on all of your plumbing needs. Whether you need one drain cleaned or your sewer drain cleaned, we can handle the job. Our plumbers have taken care of all sorts of issues, from the simple to the complex, and we are confident that they can handle your job, too.
When you call One Source, you're calling a home services company that a lot of people in Arvada trust with all of their home's needs. We would love to come out and help you get everything up and running, just the way you like it!