Heating and Air Conditioning Services in Aurora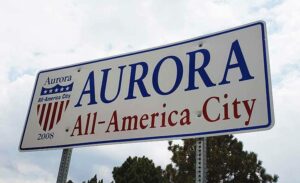 When you need help with your home in Aurora, CO, experienced professionals from One Source would love to come to your aid. Just give us a call and we'll be there fast. Our specialty is HVAC repair in Aurora, but we can also handle all of your plumbing and electrical needs, too. Our goal is to get your home back to normal as soon as we can without ever sacrificing the quality of our work. When you need an HVAC company in Aurora, or a plumber or an electrician, just pick up the phone and call us today.
Air Conditioner Repair
It gets hot in Colorado, which is why you need someone you can trust on your side when it comes to A/C repair in Aurora. Call One Source, where you'll get a skilled technician every time. We'll get to you fast so you don't have to roast in the heat. Then we'll assess your A/C and find the air conditioner repair in Aurora that will work best for you. We'll get to work and, before too long, you'll be cool at home again. There's no A/C repair in Aurora that we won't take on for you!
Furnace Repair
We'll also tackle any furnace repair in Aurora that might come up for you. We know that you worry about the state of your pipes and the safety of your home when your furnace isn't working well, do we'll do all we can to get to you fast. We're the HVAC company in Aurora that cares about your and your family! Once we're there, we'll get your furnace repair in Aurora completed quickly and efficiently so you can stay warm all winter long.
Heat Pump Repair
We are the HVAC company in Aurora that also knows how to repair your heat pump. Call us if you need heat pump repair in Aurora and we'll get to you fast. We'll find the problem and repair it fast!
A/C and Furnace Tuneups
In addition to HVAC repair in Aurora, we can also handle all of your tuneup needs. For an A/C and/or furnace tuneup in Aurora, call now. We'll come out ASAP and make sure your whole system is working just the way you intended it to.
Electricity
We can be your electrician in Aurora, too. We'll get your outlets working, repair your fuse or breaker box, rewire your home, and more.
Plumbing Service
In addition to our HVAC services, we offer a complete line of plumbing services, as well. No matter what goes wrong with your plumbing, our highly-trained plumbers would be happy to come to help you out. We'll assess the problem, determine the best solution for you and your family, and implement it so you can use the plumbing in your home as it should be used.
There's not a job that's too big or too small for our plumbers. We are happy to unclog your kitchen sink, install your new shower head, or replace your sewer. No matter what you need to have done, we will tackle the job and make sure it is done well!
Call One Source today for help at home in Aurora. We'll be your HVAC company in Aurora as well as your plumber and electrician there. Stop worrying about your home and do something about the problem! Bring in an expert who will always be on your side. Call today!