Lakewood Plumbing, Heating, and Air Conditioning Specialists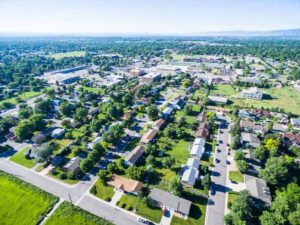 Do you love living in Lakewood? We know that we love working there, with the residents and business owners, helping them solve the problems in their homes and thrive. If you ever need help with your plumbing, heating, or air conditioning in the Lakewood area, don't hesitate to call us at One Source. We are proud to help you and your community solve anything that comes up with your home.
A/C Repair
When your air conditioner goes out, it's easy to feel frustrated. After all, A/C repair is never fun. Depending on who you choose to work with, it can even be stressful. At One Source, we aim to make sure that your A/C repair is as straightforward and as easy for you as possible. After all, we know that you don't have the time or the energy to waste on worrying about your climate control system.
We'll also help you replace your air conditioner. When it's time for a new one, our experts will help you choose one that is just right for your home and that comes from a reputable manufacturer. We'll get it installed for you, too, and make sure it's working before we go. Need A/C maintenance? We do that, too!
Furnace Repair
We offer the same services for furnace repair. Keeping your furnace running all winter long may be even more important than keeping your A/C running because your pipes can freeze if the furnace goes out. We'll get to you fast and make sure that everything gets up and running again, so your home stays comfy this winter.
We'll help you get an awesome new furnace, too, when the time comes. It's important that you get just the right furnace for your home so that it will warm your home without using too much energy. We'll find that balance, then install and maintain your new unit throughout it's lifespan.
Air Duct Cleaning
Does someone in your Lakewood home suffer from asthma, allergies, or another breathing problem? Cleaning out your air ducts can remove the dust, pollen, and other allergens that trigger episodes and attacks. Call us about air duct cleaning today, and we'll help make sure that everyone in your home can breathe free and easy again.
Plumbing Service
We offer a complete array of plumbing services. From cleaning drains and unclogging toilets to installing new water lines, repiping your home, and fixing your sewer, we do it all. There's not a job we won't take on and conquer! You don't need to be overwhelmed by plumbing problems anymore. Just call us and we'll take care of things fast.
We'll also help you with any remodeling jobs or additions that you're working on around your home. The pipes need to be just right, and we'll install them on time and according to your city's code.
Call us today to get on our schedule in Lakewood and fall in love with your home all over again!