Plumbing and HVAC Services in Littleton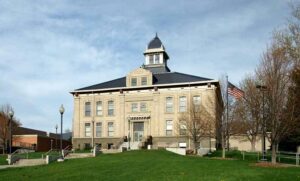 Littleton is such a wonderful place to live! We are proud to work in the area to help residents and business owners keep their homes and offices in perfect condition. If you live in Littleton and you are having problems with your plumbing or HVAC systems, give us a call today. We'll send someone out to you who can help you figure out what you need and what's the best way to get it.
Plumbing Service
Our array of plumbing services is complete in every way. There's nothing that you might need that we won't take care of for you. Whether the garbage disposal has stopped working, your water heater is struggling, or you have a stubborn clog in one of your drains, we'll get your problem taken care of quickly and with expertise.
Our plumbers are highly experienced, so there's nothing they haven't seen before. Even if you need a big job done, like work on your sewer or repiping a chunk of your home, they'll handle it easily. In fact, they'll take the stress off of you so you can get back to focusing on your normal life.
Need help with installations or a remodel? We handle those plumbing jobs, too. Just ask!
Furnace Repair
When it gets cold in Littleton, you need your furnace up and running. There's no time to waste if it's not working well because your pipes can freeze and it can get very uncomfortable. Let us come out and take a look at the first sign of a furnace problem. We'll let you know what needs to be done to fix it, then get the job done fast!
Is it time for a new furnace? We will help you get one that will heat your home and save you money on energy costs. If you need furnace maintenance or a tune-up, we'll handle that, too. In short, we'll do whatever it takes to keep you and your family warm this winter!
A/C Repair
We offer the same services for your air conditioner that we offer for your furnace. When you need A/C repair, we are here for you. If it's time for a new unit, we'll help you choose one that is perfect. And when you want to keep your current A/C working for as many years as possible, call us about maintenance. Stay cool in Littleton when Heat Depot is working for you.
Air Duct Cleaning
Do you struggle to breathe in Littleton? Or does someone you live with have asthma or another lung condition? Colorado's dry air can be hard on the lungs but we can help. Call us about an air duct cleaning today. This will remove as much of the dust and as many of the allergens from your ventilation system as possible, so they aren't part of the air you're breathing.
Call us for your appointment in Littleton today! We'll show you why so many people there choose Heat Depot for all of their home's needs.