Our Promise to You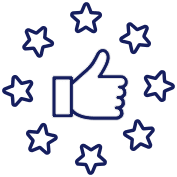 One Source Home Service  guarantees all of our services 100%. We value you as a customer and believe each and every time you allow us in your home that we are entrusted with your safety, health and comfort. Our goal is to raise the bar in everything we do, every team member, every action, every word, every service, every time. We actively seek opportunities to be better in the moment than we were before. With our core beliefs and our superior guarantees we look forward to serving you. We view it not as a job, but as a privilege to be entrusted with the responsibility. We take it seriously, we pursue it relentlessly, and we serve tirelessly!
WE VALUE YOUR HOME
Our service experts will always use shoe covers and floor protecting tarps to protect your home.  It is our duty to leave your home in the same or better condition it was before we arrived.  If we don't perform this to your satisfaction we will clean your home FREE!
WE VALUE YOUR SAFETY
Our service experts will arrive in a One Source company Truck, wearing a company uniform.  All of our team members carry identification cards, which you may ask to see before letting them in your home.  One Source is fully licensed, bonded and insured for your safety and protection.  All of our service experts have met our high standards for background screening, and are 100% committed to being drug free.
WE VALUE YOUR SATISFACTION
We agree to accept responsibility for your complete satisfaction with the materials we use and workmanship we provide.  During the first year, if you are dissatisfied with our service or our people for any reason, we will do whatever it takes to make it right and correct the problem to your satisfaction.
WE VALUE YOUR TIME
Our call center is open 24 hours a day, 7 days a week and when you call, you will always speak with a live person.  Our experienced customer service representatives will schedule an appointment that is convenient for you.  Before our Service expert arrives at the appointed time, we will give you a call so you don't have to waste your valuable time waiting or worrying.
"NO LEMON" GUARANTEE
Manufacturer's defect happens, nearly 3% of all equipment that is manufactured has some kind of defect.  We guarantee that when the equipment we have installed is maintained and operated in accordance with the manufacturer's operation and maintenance manuals, should your compressor or heat exchanger fail in the first 5 years, we will replace it with a brand new current model free of charge.
WORKMANSHIP GUARANTEE
Our service experts are the best in skill, attitude and workmanship.  We provide ongoing training keeping them up to date with new market developments and always brushing up on current skills.  That means you will always get the most knowledgeable service expert in the business.  They will care for your home and complete their tasks in a timely manner with precision and the utmost respect for you and your family.  The service experts will clean up when they are finished and will take personal responsibility for your satisfaction.  We promise that they will not smoke or swear in or near your home and are drug free, and background checked.  Once we complete your service and you do not feel that our service experts have performed to our high standards, we will refund whatever portion of the purchase price you feel to be fair and reasonable.
*LIFETIME REPAIR GUARANTEE
One Source Home Service, warranties and guarantees to the original purchaser, that should you accept and purchase One Source recommended repair, the repair shall be free from defect in materials and workmanship under normal use and conditions for as long as the Customer owns the home in which the repair was performed, or until the Unit in which the covered repair is replaced.
*ONE YEAR "TEST DRIVE" GUARANTEE
If you are unhappy with your installation and we cannot fix it, we will remove the system and refund 100% of your original investment at any time during the first year.