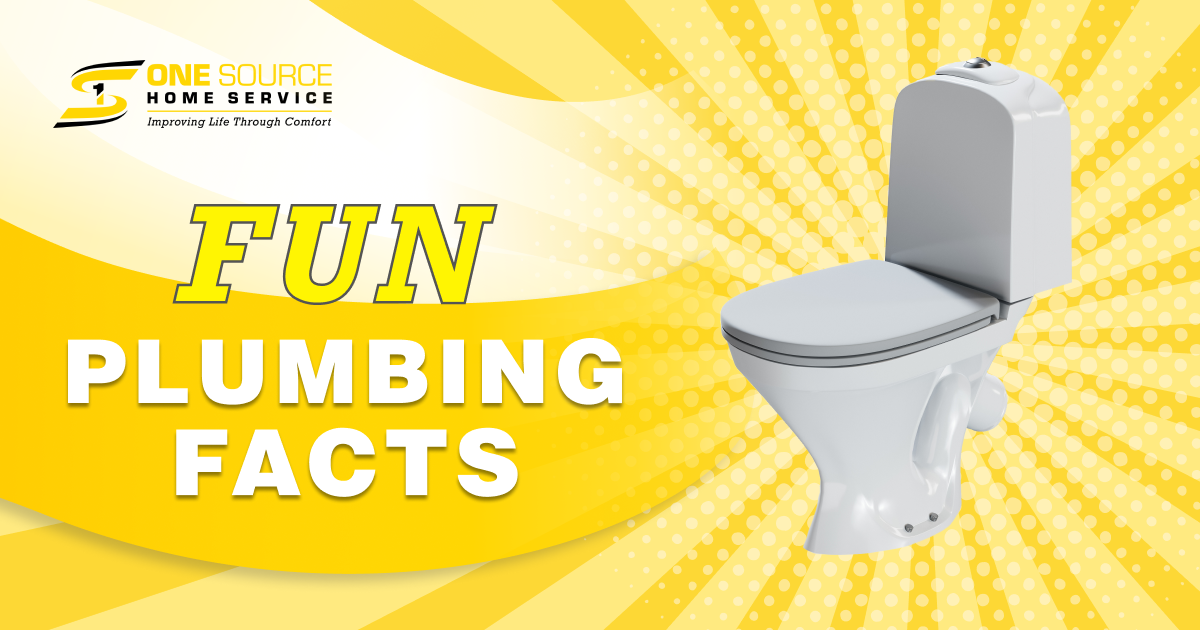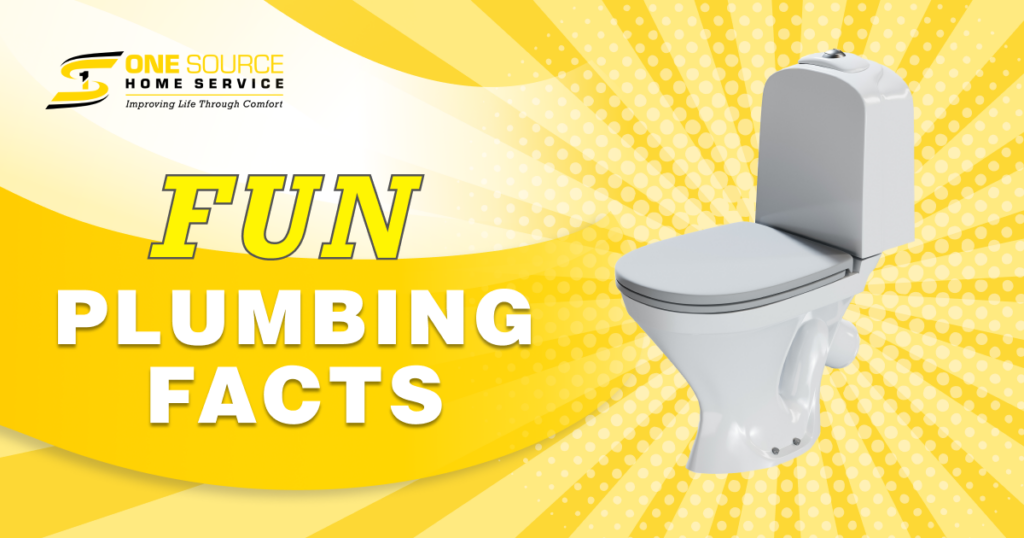 Not every person will find plumbing to be a fun topic of discussion, but because it has changed how the world operates, its existence can be truly fascinating. The plumbers at One Source Home Service are highly experienced and passionate about what they do to serve the residents in Colorado Springs. In this article, they share their knowledge of some of the most fun facts about plumbing. 
1. Plumbing Was First Invented in Ancient Greece
Though plumbing seems like a relatively modern convenience, it actually dates back to ancient Greece! Thanks to the ancient Greek plumbers who invented the first system of pipes, sewage disposal, and drainage, we live comfortably in our homes today. 
Speaking of drainage, have you had your drains cleaned recently? If not, search for a "24-hr plumber near me" on Google, or learn about the drain cleaning services provided by One Source Home Service. 
2. Your Toilet Seat is Cleaner Than Your Dishcloth
We've all thought about this question. After all, the toilet does get a lot of human waste flowing through it. But is it really all that dirty? Apparently, your toilet seat is much cleaner than the sponges or dishcloths used for washing dishes. Toilets harbor about 50 bacteria per square inch, whereas dishcloths contain 456 times more bacteria than toilets. 
What's the takeaway here? Though toilets must be cleaned regularly, don't overestimate the germ factor! And maybe, replace that dishcloth or sponge in the kitchen. 
3. The Average American Spends 240 Days On the Toilet
While we're on the topic of toilets, did you know that the average American spends 240 days sitting on them? This number is higher for men and lower for women. 
Since toilets get so much wear and tear, they develop issues requiring little love and a little plumbing repair. Check out the plumbing services on our page to know when to call a 24-hr plumber near you. 
4. The First City In America to Use Plumbing is…..
Philadelphia! Not only does Philadelphia hold a lot of history about the foundation of our wonderful nation, but it is also the historical landmark for the modern-day plumbing that we experience in our homes. Since 1804, the American plumbing system has been advanced and engineered to provide a seamless, safe, and comfortable living atmosphere. 
These advancements have since made it to Colorado Springs, where the 24-hr plumbing technicians from One Source continue to bring comprehensive plumbing solutions to its many residents. The innovative technology will provide you with the highest quality repairs and installations of the century. 
5. Before Toilet Paper, They Used…
It is safe to assume that we will forever remember 2020 as the year of COVID-19, social distancing, and a toilet paper shortage. Remembering the shortage of paper goods begs the question: "what did they do before toilet paper existed?". 
Our studies of all things plumbing found all sorts of substitutes for toilet paper throughout history. Some people used moss, seashells, rocks, and animal furs. In the 18th century, corn cobs were a popular tool. All these options seem rather uncomfortable and make us appreciate toilet paper even more. Plus, as plumbers, we can only imagine the disastrous effects corn cobs or seashells would have on the plumbing system if they were ever flushed. No doubt, those pipes would be clogged in no time. 
Speaking of clogs, did you know that they are the number one reason for burst pipes? Learn more about the common plumbing repairs that would require the assistance of 24-hr plumbing technicians near you. 
6. Faucet Leaks Waster More Than 3,000 Gallons of Water Per Year
According to the Environmental Protection Agency, water leaks of any kind inside the home lead to thousands of gallons of water being wasted annually. Faucet leaks are the most common leaks and if your home has this issue, save some water by searching for a "24-hr plumber near me". 
24-Hr Plumbing Near Me
Are you in need of plumbing services for your home? You can count on the plumbing repair technicians at One Source Home Service to provide you with the highest quality of services day or night, rain or shine. Give us a call today at (719) 624-0541.