Plumbing repair can be quick and simple or require extensive remodeling. Whether big, small, or in between, the trained at One Source can assess the problem and resolve it fast. A clogged drain, water backup, or burst pipe can be a stressful situation. But when you need the help of a skilled plumber, we're open 24/7 so can get to your home fast, any time, to minimize the damage and completely fix the issue.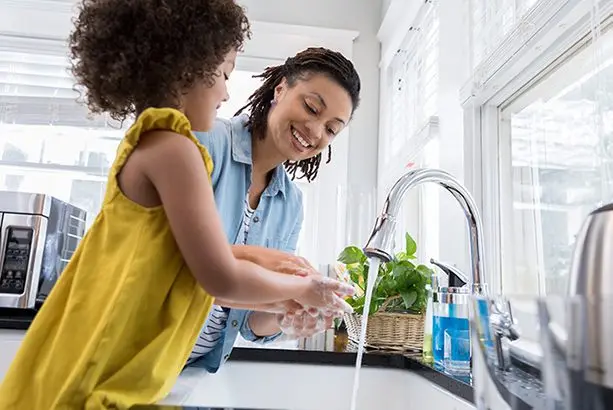 Contact ONE SOURCE HOME SERVICE TODAY
The process begins when you give us a call and speak to one of our world class problem solvers who are available 24/7/365.
When to Call for Plumbing Repair
Whenever you experience the following common issues, don't hesitate to call One Source, whether it's during the workday or middle of the night: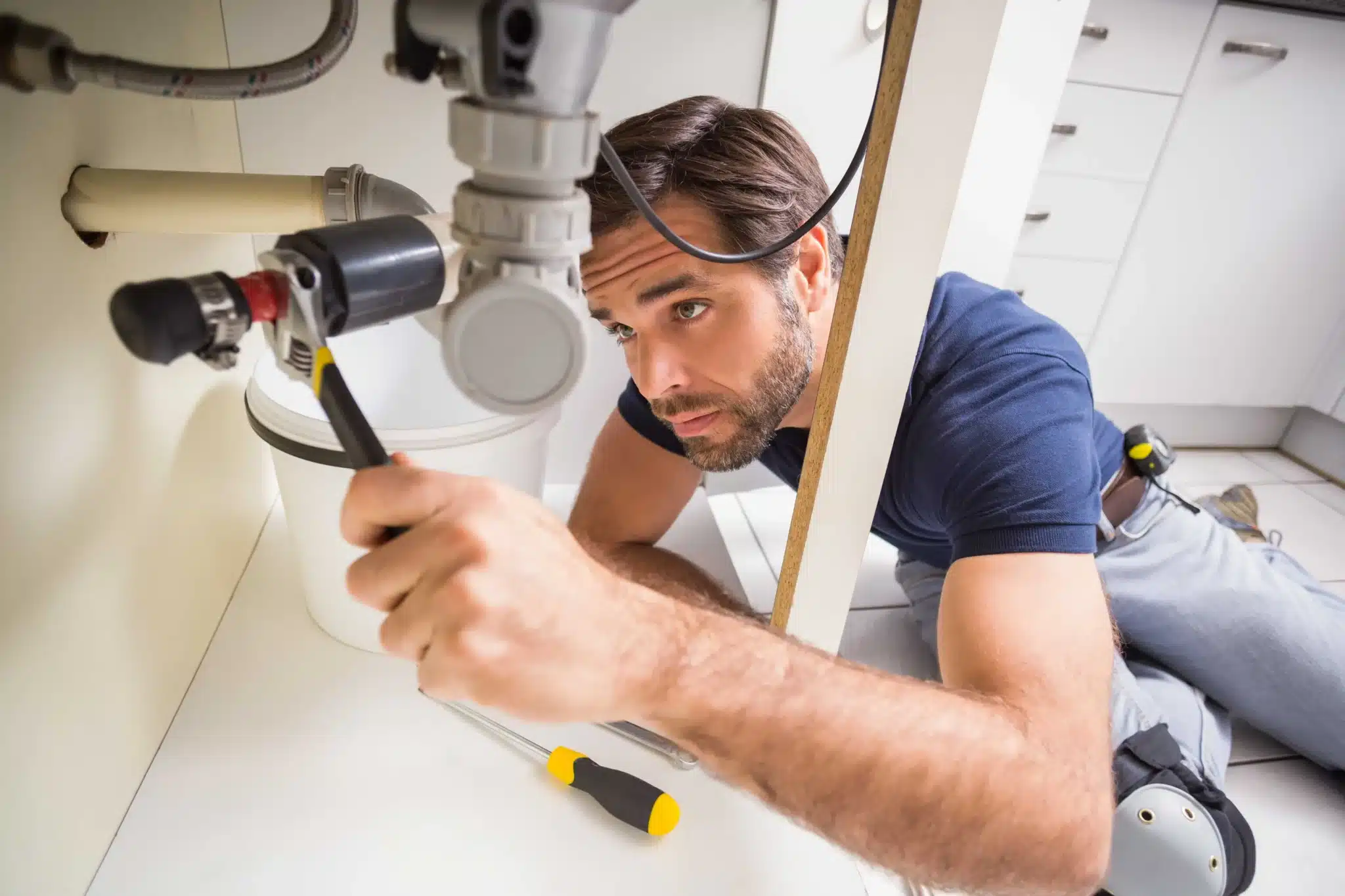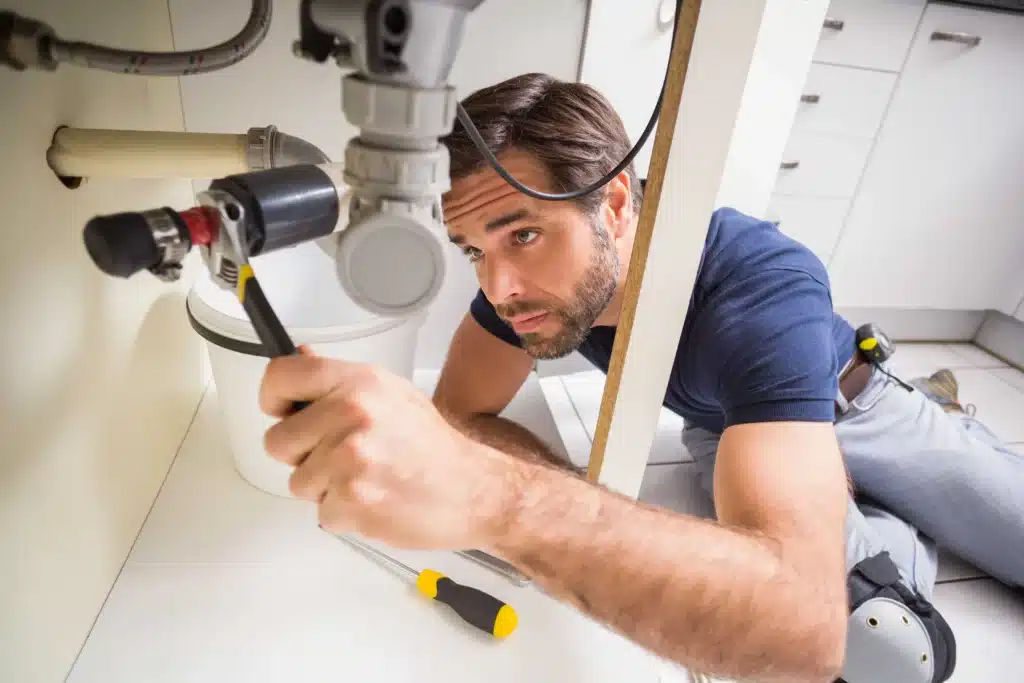 A dripping faucet can waste hundreds of gallons per year, while a larger faucet leak can cause stains and water damage. If a faucet is dripping, leaking, or spraying, you can count on us for faucet repair and to get it right the first time. We'll fix any problem whether it's with a washer, O-ring, or handle. Don't try to fix a faucet yourself without experience; our team knows how to fix any problem and repair any type of faucet or fixture.
A sudden toilet problem will turn the mood on any day. Fortunately, we're capable of fixing whatever is causing a leak, overflow, or flushing issue. If your toilet is running all the time, we'll check the flapper, flush valve, float, and other moving parts to determine how to fix the problem. Our technicians arrive in fully stocked trucks so will diagnose and replace parts in one visit. If it's time to replace your old toilet, we'll install a new one that is reliable, efficient, and that fits in terms of size and matching your décor.
If your water heater isn't producing as much hot water, makes noise, or looks worn or corroded, call One Source to check it out. We can fix most problems quickly. Whenever possible, we'll replace components and adjust your water heater so it works properly. But with older units, it's often more cost-effective to replace them, especially if a major component fails, the unit is near the end of its life, or you've had several repairs in recent months.
Drain repair is one of the most common types of plumbing repair. Since drains are always being used, soap, toothpaste, grease, oil, and personal care products can build up in drains and pipes. Our team can unclog or repair a single sink or shower drain and is even capable of inspecting and repairing larger sewer drains. The latest tools, equipment, and repair methods are used to clear drains and reduce the chances of future problems—with minimal disruption.
A corroded, cracked, or leaky pipe is bad enough. But when one bursts, it can release a torrent of water from anywhere in your home. This can quickly cause a flood and massive amounts of water damage to floors, ceilings, walls, furnishings, appliances, and structural elements. If the pipe is in a remote location, and can be difficult to find and fix. However, the plumbing technicians at One Source know how to locate burst pipes and use minimally invasive techniques to repair them fast, so life at home can return to normal.
Call One Source Home Service for Help
We provide high-quality plumbing repair services throughout the Colorado Springs area. Available 24/7, we specialize in toilet repair, leaky faucet repair, and water heater repair as well as fix drains, pipes, and sewer lines. To learn more about our services and request immediate help, call (719) 204-1809 today.
SERVING YOU AT THE HIGHEST LEVEL
Professional, Courteous, Friendly
Very professional, courteous, friendly, and very helpful. They explained a problem thoroughly regarding my AC so that I could make an intelligent and informed decision concerning it. They did an excellent job installing the furnace and we couldn't be happier with it.
One Source Home Service is my go-to company.
Our representative was Justin and you couldn't ask for a more personable, knowledgeable, friendly person to deal with. I had spoken to several other dealers and it was not a hard choice to contract with them to do the job.
They did a great job. Very professional. They were very clean with the worksite and did everything to please
I would use them again in a heart beat!
Very professional and honest. The responded quickly and provided a competitive bid. Once selected they completed the job on time. I would use them again in a heart-beat!!!
Our Colorado Springs service experts will always use shoe covers and floor-protecting tarps to protect your home. It's our highest priority to leave your home in tidy condition.
Before our HVAC or plumbing service team arrives at the appointed time, we will give you a call so you don't have to waste your valuable time waiting or worrying. We are one of the most reliable companies in the industry for home repairs, installations, and maintenance services.
We Value Your Satisfaction
We Value Your Satisfaction
We agree to accept responsibility for your complete customer satisfaction with the materials we use and the workmanship and commercial services we provide. No matter the hour of day or the weather in Colorado Springs, you will find a job well done in your home.
One Source is fully licensed, bonded, and insured for your safety and protection. All team members carry ID cards so you can have peace of mind.
*Mention this offer to redeem. May not be combined with other offers. No expiration date. Conditions apply. Call for details.