Colorado Springs Plumbing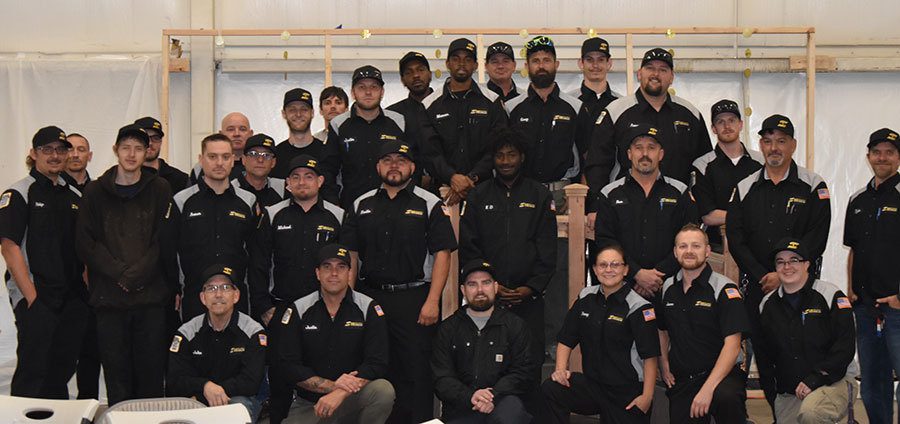 One Source Home Service is the company to call whenever you need plumbing repairs in Colorado Springs. Our experienced technicians can address any issue, no matter how big it is or where it's located. They're prompt, efficient, and professional whether you need us for:
Water Line Repair
Drain Pipe Repair
Sewer Repair
Drain Cleaning
Leak Detection
Sink & Faucet Replacement
Kitchen & Bathroom Remodeling
Water Heater Repair
Plumbing Repairs
We are open 24 hours a day, 7 days a week, so can provide plumbing repairs when you need them. Most plumbing problems can't wait. Whether they're big or seemingly small, putting off repairs risks extensive damage to your home. 
Our team can do it all, from fixing dripping faucets to unclogging drains, to repairing a burst pipe or even your sewer line. Even a leaky faucet isn't something to ignore. It can waste hundreds of gallons of water per year, which we can save just by replacing an O-ring, seat washer, or worn pipe fitting.
Plumbing Installation
One Source handles plumbing installations throughout Colorado Springs. If you need aging pipes replaced due to corrosion, have discolored water, or water pressure issues, we'll install new pipes and fixtures with high-quality materials and workmanship. Every installed component is fully tested before we leave. This verifies it's working correctly and that you can confidently use your plumbing fixtures and water-using appliances.
Plumbing Remodeling
Whether you're updating your kitchen or remodeling your bathroom, we're glad to help. These remodeling projects require a significant amount of plumbing work. You should definitely include our technicians in your project. They can assess your needs and perform the work to high standards to ensure functionality and building code compliance. Don't risk taking the DIY approach as this can lead to costly mistakes, improper installations, and damage to your plumbing and home.
Water Heaters
Signs you need water heater repair include little or no hot water, loud noise, and leaks. No matter what's wrong with your unit, our plumbing technicians can fix it. We work on all brands of hot water heaters as well as the latest tankless water heaters. 
If there's a power issue, temperature control problem, or other fault in the system, we'll troubleshoot, diagnose, and repair it typically in one visit. And if your aging water heater isn't working as well as it once did, we'll help select and install a replacement unit, while routine water heater maintenance by our technicians can add years to the life of your system.
Washing Machine Hoses
Washing machine hoses handle large volumes of water and eventually wear out. If the hose leaks or breaks, it can cause flooding that leads to expensive damage. To avoid this, check for leaks or pools of water behind the machine, examine the hose for bulges or cracks, and allow at least four inches of clearance for the machine so the hose doesn't kink. Locate the water shutoff valve so you can act quickly if the hose bursts.
Drain Cleaning & Sewer Services
Slow drains, a backup of water or waste, and foul odors are always reasons to call a plumber. Many home remedies don't address potential underlying issues, such as pipe blockages, breakage, or tree roots. We use hi-tech equipment to snake drains and hydro-jetting to clear pipes with high-pressure water. If you have a sewer line clog or need a sewer pipe fixed, we perform sewer repair quickly and effectively. We also do sewer inspections to check on the health of your sewer or assess its condition before buying a home.
Kitchen & Bathroom Remodeling 
Modernizing your kitchen or bathroom usually requires updating your plumbing. Some homeowners also choose to relocate major water fixtures like tubs, showers, sinks, dishwashers, etc. If you're planning kitchen or bathroom remodeling in Colorado Springs, we can assist in the design and planning of the project and handle all installations, replacements, and retrofits. When we're done, we'll make sure your new kitchen or bathroom is fully functional.
Emergency Plumbing Servies
We know plumbing problems tend to occur at unusual times. That's why we're ready 24/7 to send emergency plumbers to your Colorado Springs home or business. If there's a major leak, turn off the water supply valve to your house first (it should be in the basement, garage, or a utility closet) and then call One Source. 
Don't wait to call a plumber. A small leak can cause water damage to walls, floors, and even structural framing. Mold can grow and spread throughout your home, creating more damage and adding health hazards to the equation. Standing water can also attract pests. Therefore,  scheduling emergency plumbing repairs ASAP can prevent many different issues and expensive repairs and restorations.
Schedule Plumbing Repair or Installation with One Source
Our Colorado Springs plumbers will take care of anything that comes up for you. We handle all plumbing Our Colorado Springs plumbing technicians have the training, skills, and tools to handle water heater repair, drain pipe repair, or sewer repair. They install pipes and water-using appliances quickly and properly. When you need emergency service, you can call 24/7 and we'll send a plumber to your home fast. To request service, whether during normal business hours or after-hours, call us at 719-532-9000.
FAQ
Does One Source Home Service offer Emergency Plumbing Services?
Yes! One Source Home Services offers 24/7 emergency plumbing services. Give our team a call at any time of day or night to get your plumbing issues resolved quickly.
When to call a Professional Plumber?
If you think your may have water leak or see flooding in your home, call a professional plumber near you as these can cause damage to your home. And if you suspect you have a gas leak, leave your home and call a plumber or the fire department immediately.

There are some plumbing issues that you can fix yourself with items like Drano or Plumber Putty. What happens when those tools aren't enough to get he job done? Call a professional plumbing company before you damage your Colorado Springs plumbing.
What to do if you think you have a Water Leak?
1. If you suspect a leak, monitor your home's water meter!
2. Turn off all water in your home including the washing machine and dishwasher.
3. Check the water meter and make a note of the numbers.
4. Wait an hour and check again. If the numbers have changed, there's a leak somewhere.
5. Call a professional plumber if you believe you have a water leak. Leaks cause costly damage as well as health concerns.