Colorado Springs Plumbing Services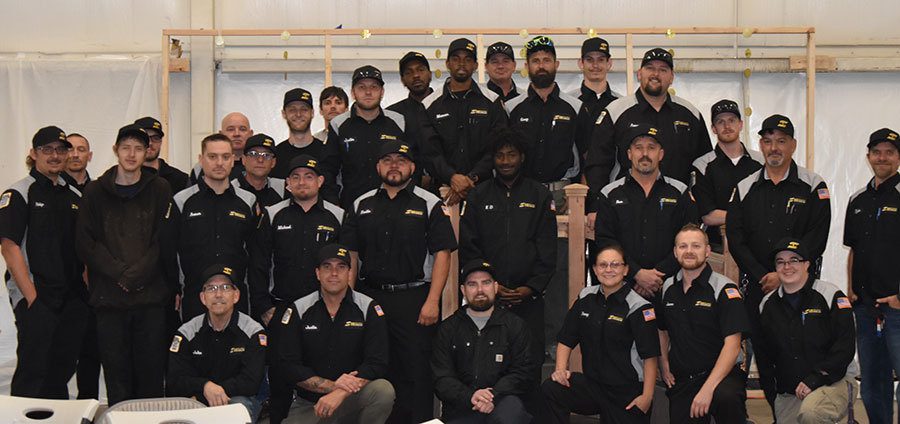 When you need a Colorado Springs plumber who you can rely on no matter what is going on with your plumbing or when the problem arises, give us a call at One Source. No matter where you are in Colorado Springs, we fall into the category of "plumbers near me" and we would love to help you out. Whenever you need a plumber, rely on us to get the job done fast!
REQUEST PLUMBING SERVICES NOW
Plumbing Repairs
Never let your plumbing repairs wait. Whether you need an emergency plumber or not, we'll get to you quickly, assess your home's needs fast, and get straight to work fixing them. We want to help you with your plumbing problems whether they are big or small. Rely on your plumber from One Source for everything from clearing drain clogs to fixing your sewer.
Plumbing Installations
Your Colorado Springs plumber from One Source can install anything you need to have installed. From fixtures to new pipes, we'll get the job done fast with the highest-quality materials we can find. We'll make sure that your plumbing is working well before we leave, too!
Plumbing Remodeling Projects
If you're searching "plumbers near me" for a kitchen or bathroom remodeling project, then you've come to the right place. We'll get the plumbing side of the project done on time and to your high standards, every time. Call today to get a plumbing technician to come out and assess your plumbing remodeling project.
Emergency Plumbing Servies
At One Source, we know that plumbing problems don't always pop up during regular business hours or when you have time to deal with the issue. That's why we have an emergency technicians standing by all the time.
We are the "24-hour plumber near me" that you've been frantically searching for. Call us 24 hours a day, 7 days a week, 365 days a year and we'll always get to you fast. We'll determine what needs to be fixed and get the work completed as soon as we can.
A lot of people search "emergency plumbers near me" with trepidation, wondering, "How much does a plumber cost in the middle of the night?" Don't worry! We offer our services at fair prices no matter when you call us! No matter when your plumbing needs arise, we'll fix them without breaking the bank!
If you need an emergency plumber because of a bad leak, turn off the main water supply to your house before you call us. The valve or knob should be in your utility closet, on a pipe in your basement, or in your garage. Turn it all the way to the right and the water will shut off. Remember not to use water before we can fix the problem!
When you need an emergency plumber in Colorado Springs, or a plumber during regular business hours, call us at One Source. We'll send an expert to your home fast to take care of your plumbing problems ASAP. Make your appointment today!
REQUEST SERVICES
FAQ
Does One Source Home Service offer Emergency Plumbing Services?
Yes! One Source Home Services offers 24/7 emergency plumbing services. Give our team a call at any time of day or night to get your plumbing issues resolved quickly.