Colorado Springs Plumbing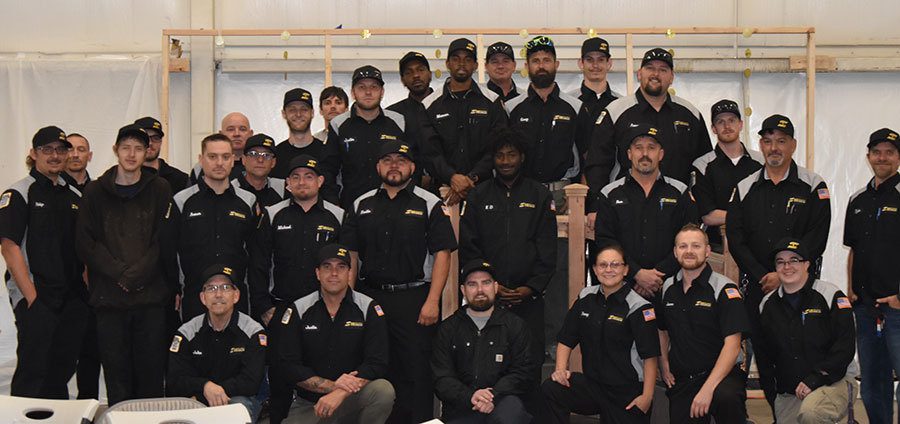 When you need a Colorado Springs plumber who you can rely on no matter what is going on with your plumbing or when the problem arises, give us a call at One Source Home Service. No matter where you are in Colorado Springs, we fall into the category of "plumbers near me" and we would love to help you out. Whenever you need a plumber, rely on us to get the job done fast! Call us for:
Toilet Repairs
Sink & Faucet Replacement
Leak Detection
Sewer Line Cleaning
Kitchen & Bathroom Remodeling
And more!
Plumbing Repairs
Never let your plumbing repairs wait. Whether you need an emergency plumber or not, we'll get to you quickly, assess your home's needs fast, and get straight to work fixing them. We want to help you with your plumbing problems whether they are big or small. Rely on your plumber from One Source for everything from clearing drain clogs to fixing your sewer.
Plumbing Installations
Your Colorado Springs plumber from One Source can install anything you need to have installed. From fixtures to new pipes, we'll get the job done fast with the highest-quality materials we can find. We'll make sure that your plumbing is working well before we leave, too!
Plumbing Remodeling
If you're searching "plumbers near me" for a kitchen or bathroom remodeling project, then you've come to the right place. We'll get the plumbing side of the project done on time and to your high standards, every time. Call today to get a plumbing technician to come out and assess your plumbing remodeling project.
Water Heaters
It doesn't matter what is going on with your water heater in Colorado Springs, our team can handle anything. If you don't have enough hot water or are experiencing other common water heater problems, call us for water heater repair today. We work on all water heaters, including tankless water heaters, so we'll be able to fix yours fast.
Is your water heater old and not working as well as it used to? Give us a call about water heater replacement and installation today. We'll match you with a water heater that will meet all of your needs and last for a long time.
We can help you with water heater maintenance tasks, too. We'll work with you to determine what needs to be done to keep your water heater working for many years.
Drain Cleaning & Sewer Services
Our Colorado Springs plumbers will take care of all your drain cleaning needs. We have many drain cleaning methods at our disposal, like hydro-jetting or snaking a drain.
We also offer a complete line of sewer services. If your clog is in your sewer line, we'll get it out fast. We can also perform any sewer repairs that you need to have done. And if you're not sure what is going on in your sewer line or you're buying a home and you want to see the sewer before you sign, call us about sewer inspections today.
Kitchen & Bathroom Remodeling
Are you looking to make changes to your kitchen or bathroom? Call your plumber in Colorado Springs at One Source and talk to us about your Colorado Springs kitchen or bathroom remodeling today. We'll help you take your current kitchen or bath one step closer to the room of your dreams.
Emergency Plumbing Servies
At One Source, we know that plumbing problems don't always pop up during regular business hours or when you have time to deal with the issue. That's why we have emergency plumbers in Colorado Springs standing by all the time.
If you need an emergency plumber because of a bad leak, turn off the main water supply to your house before you call us. The valve or knob should be in your utility closet, on a pipe in your basement, or in your garage. Turn it all the way to the right and the water will shut off. Remember not to use water before we can fix the problem!
Our Colorado Springs Plumbing Services
Our Colorado Springs plumbers will take care of anything that comes up for you. We handle all plumbing repairs and plumbing installations and our years of experience will help us find the solutions you need quickly and efficiently.
When you need an emergency plumber in Colorado Springs, or a plumber during regular business hours, call us at One Source. We'll send an expert to your home fast to take care of your Colorado Springs plumbing problems ASAP. Make your appointment today!
REQUEST SERVICES
FAQ
Does One Source Home Service offer Emergency Plumbing Services?
Yes! One Source Home Services offers 24/7 emergency plumbing services. Give our team a call at any time of day or night to get your plumbing issues resolved quickly.
When to call a Professional Plumber?
If you think your may have water leak or see flooding in your home, call a professional plumber near you as these can cause damage to your home. And if you suspect you have a gas leak, leave your home and call a plumber or the fire department immediately.

There are some plumbing issues that you can fix yourself with items like Drano or Plumber Putty. What happens when those tools aren't enough to get he job done? Call a professional plumbing company before you damage your Colorado Springs plumbing.
What to do if you think you have a Water Leak?
1. If you suspect a leak, monitor your home's water meter!
2. Turn off all water in your home including the washing machine and dishwasher.
3. Check the water meter and make a note of the numbers.
4. Wait an hour and check again. If the numbers have changed, there's a leak somewhere.
5. Call a professional plumber if you believe you have a water leak. Leaks cause costly damage as well as health concerns.