Ductwork Services in Colorado Springs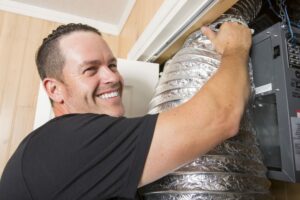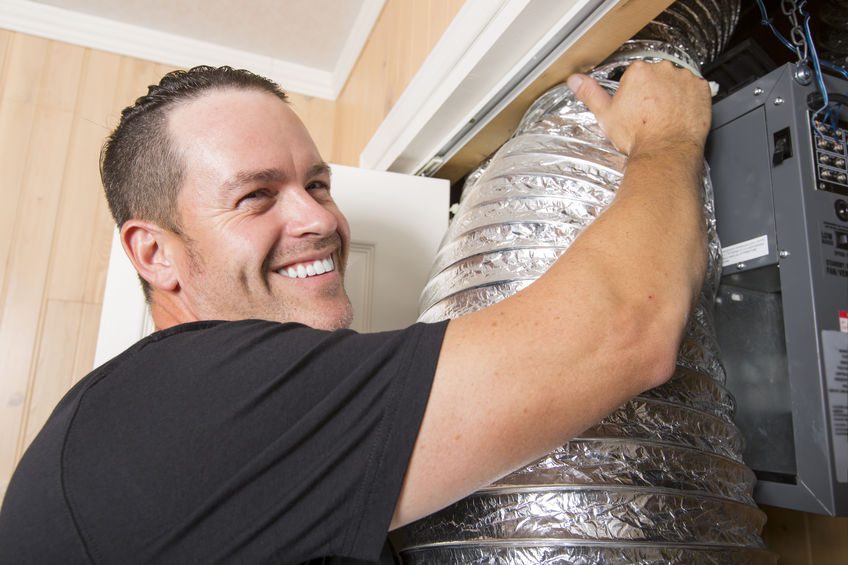 Homes and buildings in Pueblo & Colorado Springs, CO that rely on a central air conditioning system or forced air heating system use a network of ducts in order to distribute cool or warm air throughout your home. In order for your ductwork to do its job properly, it should be in perfect working conditions at all times. Poorly installed or improperly maintained ductwork can lead to serious problems including energy wastage, health hazards, and uneasiness in your own home. Call us at One Source Home Services for duct sealing, duct replacement, and duct repair in Colorado Springs and surrounding neighborhoods.
REQUEST DUCTWORK SERVICES NOW
Air Duct Improvements in Colorado Springs
A faulty ductwork can cost you hundreds, if not thousands of dollars in wasted energy. The US Department of Energy estimates that home heating systems can lose as much as 20-30 percent of their heat because of leaks and insufficient insulation in the ductwork.
At One Source Home Service, we have skilled and experienced technicians trained to properly assess and improve your ductwork usage by detecting any leaks, providing duct cleaning, and and repairs necessary in order to restore it to its good working condition. We can:
Inspect your ductwork and professionally test its efficiency
Recommend the best course of action for its rehabilitation
Install insulating elements to improve the ductwork's energy efficiency
Perform duct flow balancing to even out warm and cool air circulation in all areas of the property
Contact One Source Home Service
Call us at One Source Home Source today if you want to learn more about our services throughout Pueblo & Colorado Springs, CO. Our friendly representatives and home improvement experts will be more than happy to help you get started on improving the condition of your property's ductwork.
REQUEST SERVICES