Drain Cleaning Services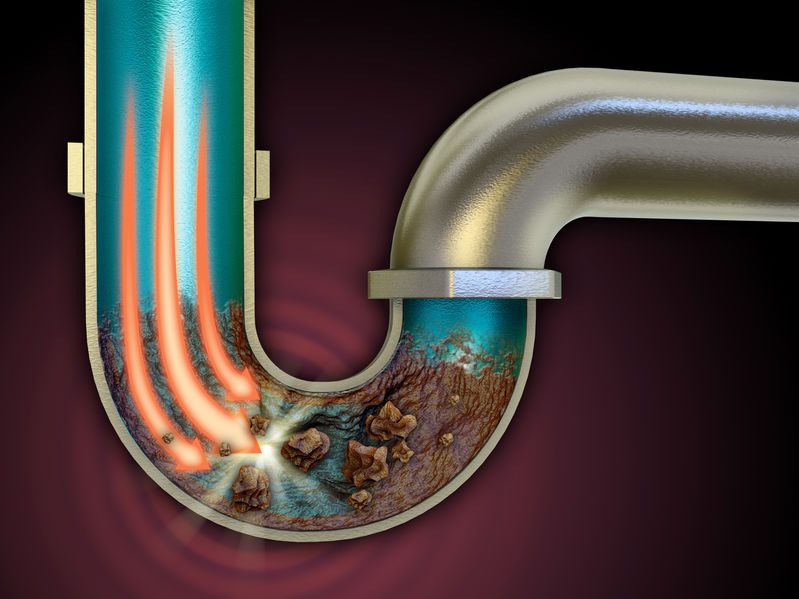 When a consumer-grade drain pipe cleaner won't get the job done, you need professional drain cleaning in Colorado Springs. At One Source Home Service, our licensed plumbers can resolve slow drains, clogs, backups, odors, and other issues fast. Our team is available 24/7. You can therefore call any time and our technicians will arrive promptly in fully stocked trucks, with the parts, tools, and equipment to take care of the problem.
We Fix Any Type of Drain
Many things can clog up a household drain. Don't settle for temporary home solutions and subgrade products. When it comes to proper drain cleaning, a plumber has all the knowledge and tools to find the source of the issue and make repairs. It doesn't matter what type of drain it is. In fact, our team can provide professional drain cleaning service for:
Bathroom Sink Drains: Soap, toothpaste, and personal care products can build up and prevent water from draining.
Kitchen Drains: Waste food, grease, and soap can clog up kitchen drains, including the sink and garbage disposal drain, causing slow water.
Toilet Drains: A stopped up toilet is often clogged, but sludgy buildup in the pipes can require a plumber to fix the problem.
Shower & Tub Drains: It's not uncommon for hair to stick to drains and pipe walls and become a tangled mess where you can't see it.
Floor Drains: A floor drain in the basement, garage, or laundry room helps avoid flooding, but only if it remains clean and free of debris.
When to Call for Clogged Drain Repair Services
Clogged drains can be difficult to clear out. Don't hesitate to call an experienced plumber. Our Colorado Springs plumbing technicians can work to resolve the problem if:
You Can't Fix the Clog Yourself: Perhaps you use a homemade remedy or drain plunger when a clog occurs, and it's not working this time. Call us to address the matter; it may be a different type of clog.
The Situation Has Become a Plumbing Emergency: If a clogged drain has morphed into a flood in your bathroom or kitchen, call One Source right away. We'll arrive quickly to clear the drain and minimize the damage as best we can.
A Sewer Line Is Clogged: A sewer clog can cause wastewater backups, odors, and plumbing mishaps throughout your home. Only a skilled plumber can fix such a problem, so call us right away for 24/7 service.
A Plumbing Fixture Is Gurgling: A gurgling toilet, sink drain, or shower drain means air is trapped inside, which may be caused by a faulty sink trap or plumbing vent.
Water Pressure Has Decreased: A clog or other drain or pipe problem can cause low water pressure, which may be a sign of more serious plumbing issues.
How We Can Help
Our staff is always ready to answer the phone. When you call, you'll be greeted right away and our representative will assess what is happening. You'll get a drain cleaning service appointment, at which time a plumber will arrive promptly and discuss the problem. We diagnose, find, and remove clogs fast.
We have a number of tools available for drain maintenance. One is a plumbing snake, or long, flexible cable that's size based on the pipe that needs to be serviced. Once the cable is fed down the drain and touches the clog, the blockage can be broken up or removed to allow water to flow once again. We also use more advanced methods if a drain snake doesn't work, including mechanical augers and commercial-grade chemicals. If necessary, we'll take apart the drain to determine the exact cause of the problem.
No matter what type of drain cleaning or clogged drain repair you need, we work as quickly as possible to find an effective, permanent solution.
Request Drain Cleaning Service Today
If your go-to drain pipe cleaner isn't working or water is backing up, One Source Home Service in Colorado Springs can help. We'll quickly get started and keep going until we find the right solution. Whether it involves snaking the drain pipe or cleaning out a sewer line, our team will get the job done right and completely restore your plumbing. Schedule your appointment with us online or call 719-532-9000 to request drain cleaning service—24/7.