At One Source Home Service, our plumbing technicians specialize in first-time plumbing installation, updating existing plumbing systems, and replacing appliances. Our team is trained in all types of residential plumbing installation. If you live in Colorado Springs, we can send a plumber to install a water heater, toilet, garbage disposal, or even a new sink or water-softening system. You can depend on One Source for all your home plumbing needs.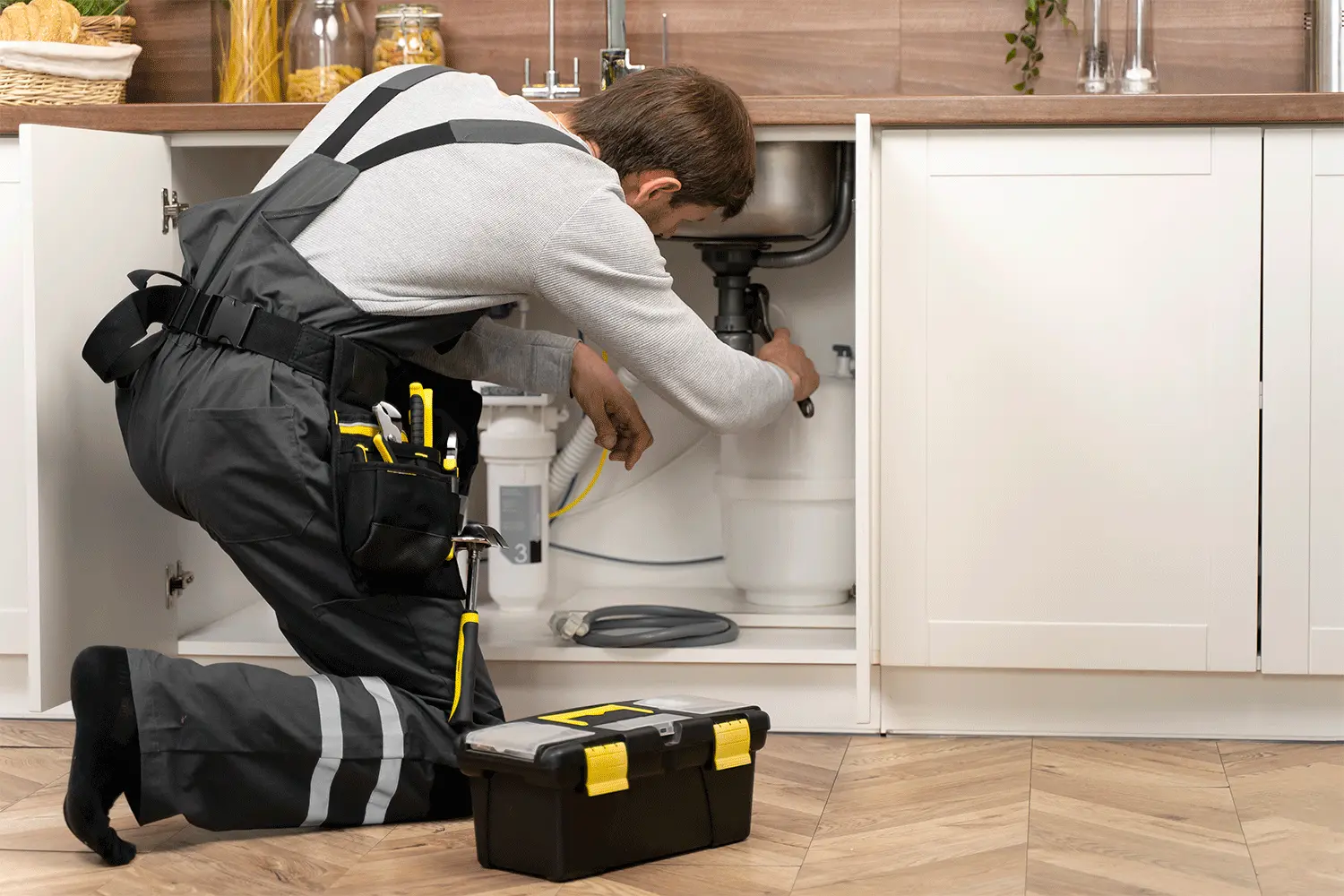 Contact ONE SOURCE HOME SERVICE TODAY
The process begins when you give us a call and speak to one of our world class problem solvers that are available 24/7/365.
Call One Source Home Service for Plumbing Installation
Whether you need help with a toilet, sink, faucet, shower, water heater, or plumbing pipe installation, you can trust the professionals at One Source. Our expert plumbers install the equipment that's right for your home using the latest products, tools, and techniques. You can also count on us for 24/7 plumbing repair or replacement, no matter how big or small the problem is. To request plumbing installation and other professional services, call 
(719) 532-9000
 today.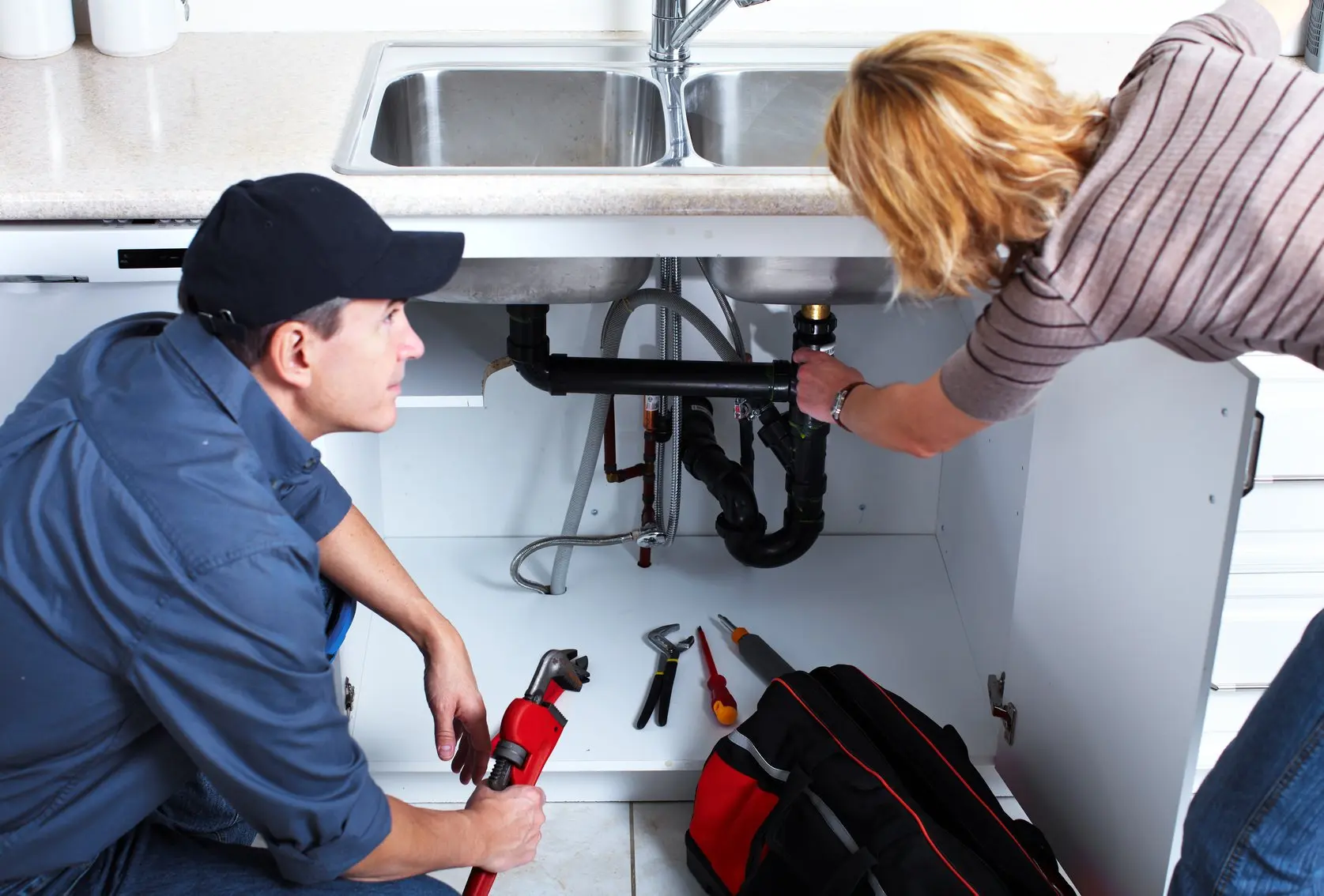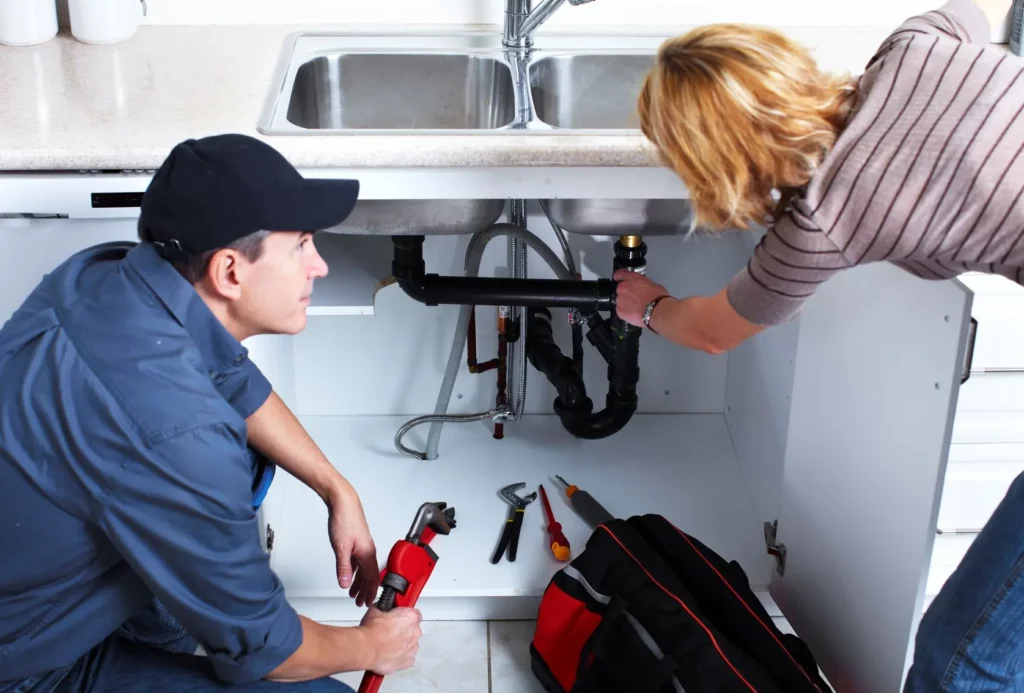 Bathroom Plumbing Installation
We can install new plumbing pipes anywhere in your home with high-quality results. When you need to install bathroom sink plumbing or pipes for your shower, you need an expert plumber who has the training and tools to get it right. Toilet, sink, or shower installation can be complicated by factors such as old plumbing, the type of fixture, or the layout of the room. Fortunately, our plumbers have vast experience with all types of bathrooms to ensure your plumbing installation project goes well.
Kitchen Plumbing Installation
Working plumbing is needed for your kitchen to be functional. One Source can install sink faucets and aerators that reduce the amount of water you use. When you need a plumber to install a garbage disposal, or even a new kitchen sink, call One Source for fast and professional service. We can also install a hot water dispenser with an insulated tank and integrated filter under the sink, which ensures you always have a fresh supply of warm water.
Water Purifier Installation Services
Minerals like calcium and magnesium can leave behind lime-scale on dishes, laundry, and tile or inside pipes. Your water supply may also contain impurities such as chlorine, chemicals, and sediment that a whole-house water purification system can take care of. Advanced water filtration systems can improve the taste and smell of water. They can also remove chemicals, minerals, viruses, bacteria, and more, protecting your health, well-being, and plumbing.
Water conservation has become a top priority. One Source can help make your plumbing system more efficient with sink faucet aerators, low-flow showerheads, and low-flow and dual-flush toilets. Our water heater options include tankless water heaters (coil and indirect) as well as heat pump and solar water heater models.
Water Heater Installation
Water heaters aren't cheap, so high-quality installation is important. Our water heater installation plumbers know how to evaluate your home to determine the best type and size of system for your family's needs. We'll help balance cost versus value and complete any plumbing updates needed to accommodate your new water heater. And, when you need a plumber to install a tankless water heater to maximize efficiency and convenience, One Source can do that as well. 
When a sewer pipe fails, it can be a major inconvenience. Our team diagnoses the problem quickly when there are plumbing mishaps throughout your home. You can then have our plumber install a sewer line, oftentimes using trenchless methods to avoid digging and demolition. Sewer line installation is as simple as it's ever been. We've helped homeowners restore sewer service throughout Colorado Springs.
SERVING YOU AT THE HIGHEST LEVEL
Professional, Courteous, Friendly
Very professional, courteous, friendly, and very helpful. They explained a problem thoroughly regarding my AC so that I could make an intelligent and informed decision concerning it. They did an excellent job installing the furnace and we couldn't be happier with it.
One Source Home Service is my go-to company.
Our representative was Justin and you couldn't ask for a more personable, knowledgeable, friendly person to deal with. I had spoken to several other dealers and it was not a hard choice to contract with them to do the job.
They did a great job. Very professional. They were very clean with the worksite and did everything to please
I would use them again in a heart beat!
Very professional and honest. The responded quickly and provided a competitive bid. Once selected they completed the job on time. I would use them again in a heart-beat!!!
Our Colorado Springs service experts will always use shoe covers and floor-protecting tarps to protect your home. It's our highest priority to leave your home in tidy condition.
Before our HVAC or plumbing service team arrives at the appointed time, we will give you a call so you don't have to waste your valuable time waiting or worrying. We are one of the most reliable companies in the industry for home repairs, installations, and maintenance services.
We Value Your Satisfaction
We Value Your Satisfaction
We agree to accept responsibility for your complete customer satisfaction with the materials we use and the workmanship and commercial services we provide. No matter the hour of day or the weather in Colorado Springs, you will find a job well done in your home.
One Source is fully licensed, bonded, and insured for your safety and protection. All team members carry ID cards so you can have peace of mind.
*Mention this offer to redeem. May not be combined with other offers. No expiration date. Conditions apply. Call for details.