Every air conditioner requires maintenance. Your AC system consists of complex mechanical and electrical components that are always running. Once wear and tear take a toll and minor issues start to strain the unit, larger problems such as breakdowns can lead to expensive repairs. At One Source, we recommend AC maintenance service at least once a year to find and fix issues when they're still small and to ensure the system keeps running.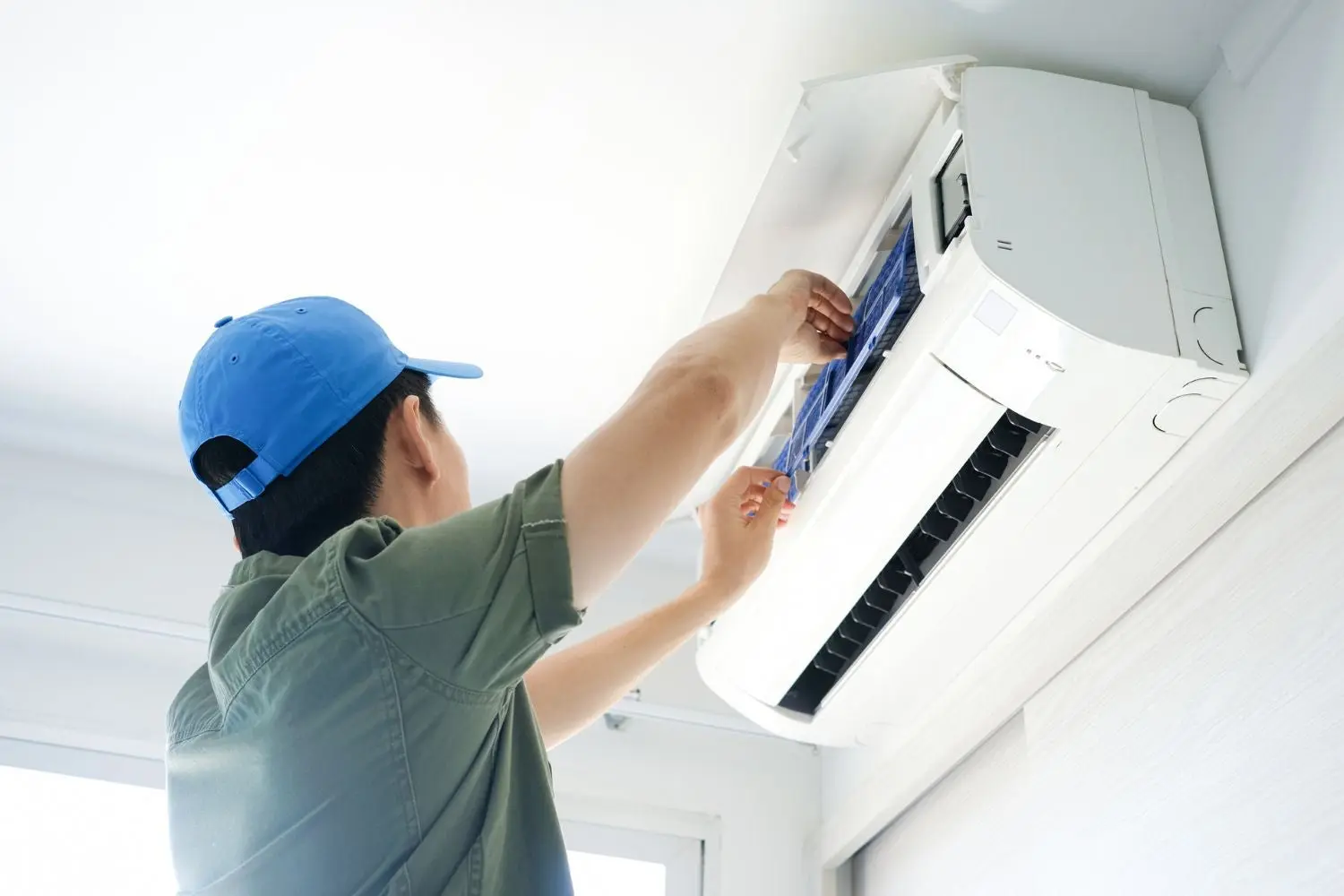 Contact ONE SOURCE HOME SERVICE TODAY
The process begins when you give us a call and speak to one of our world class problem solvers who are available 24/7/365.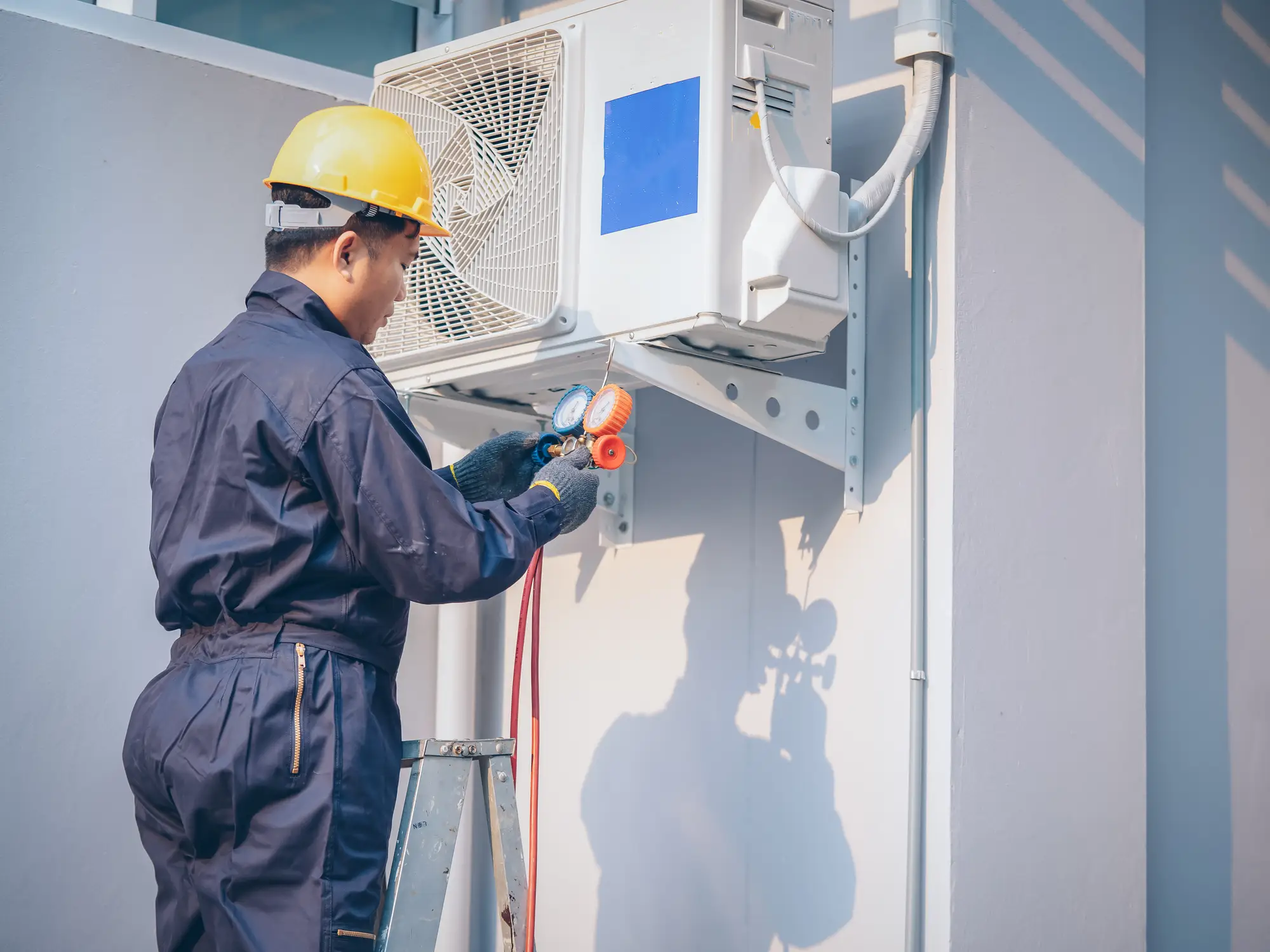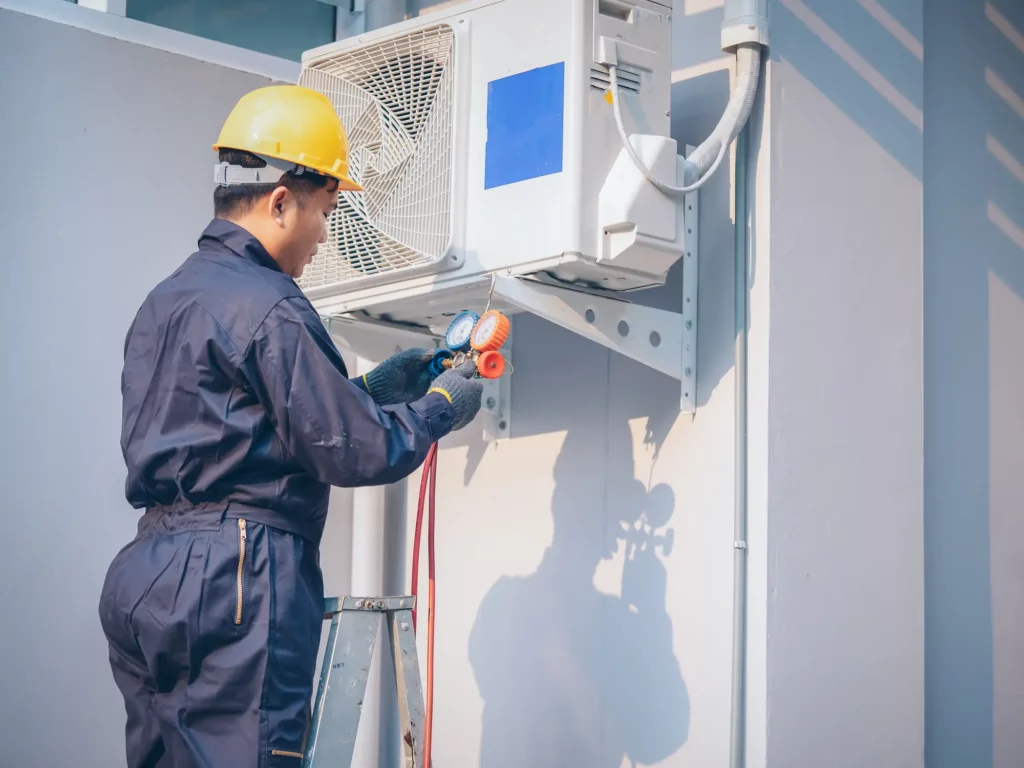 Why You Need AC Maintenance
Maintenance is just a small investment compared to the headaches it can avoid. If you're AC hasn't been checked in a while or a maintenance appointment is coming up, here's how you can benefit from a tune-up and inspection:
Air Conditioner Maintenance Program
For your convenience, One Source provides maintenance plans that include scheduled appointments, priority service, and discounts on parts and repairs. Our AC maintenance technicians inspect and tune up your system in one visit as well as clean components, test the unit's performance, and make any necessary fixes or adjustments.
Filter replacement is one of the most important maintenance tasks. Our technicians will help replace the filter. A dirty filter will reduce air quality and restrict airflow. It will also strain the system so you may need repairs sooner. Our technicians will help replace air filter and can suggest a higher quality, more efficient one to keep your air clean, fresh, and odor free.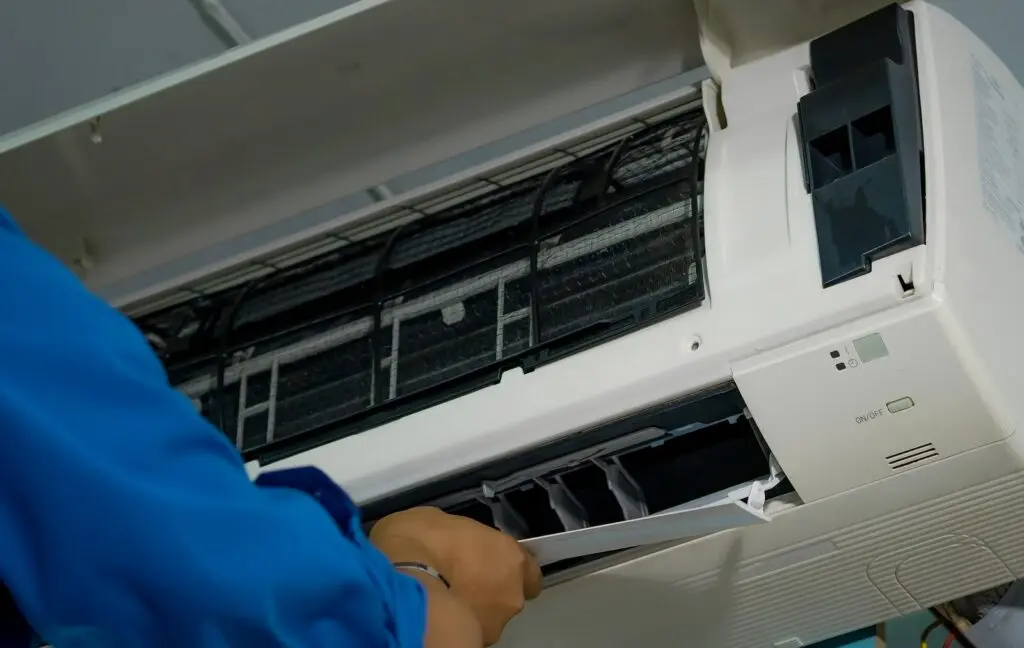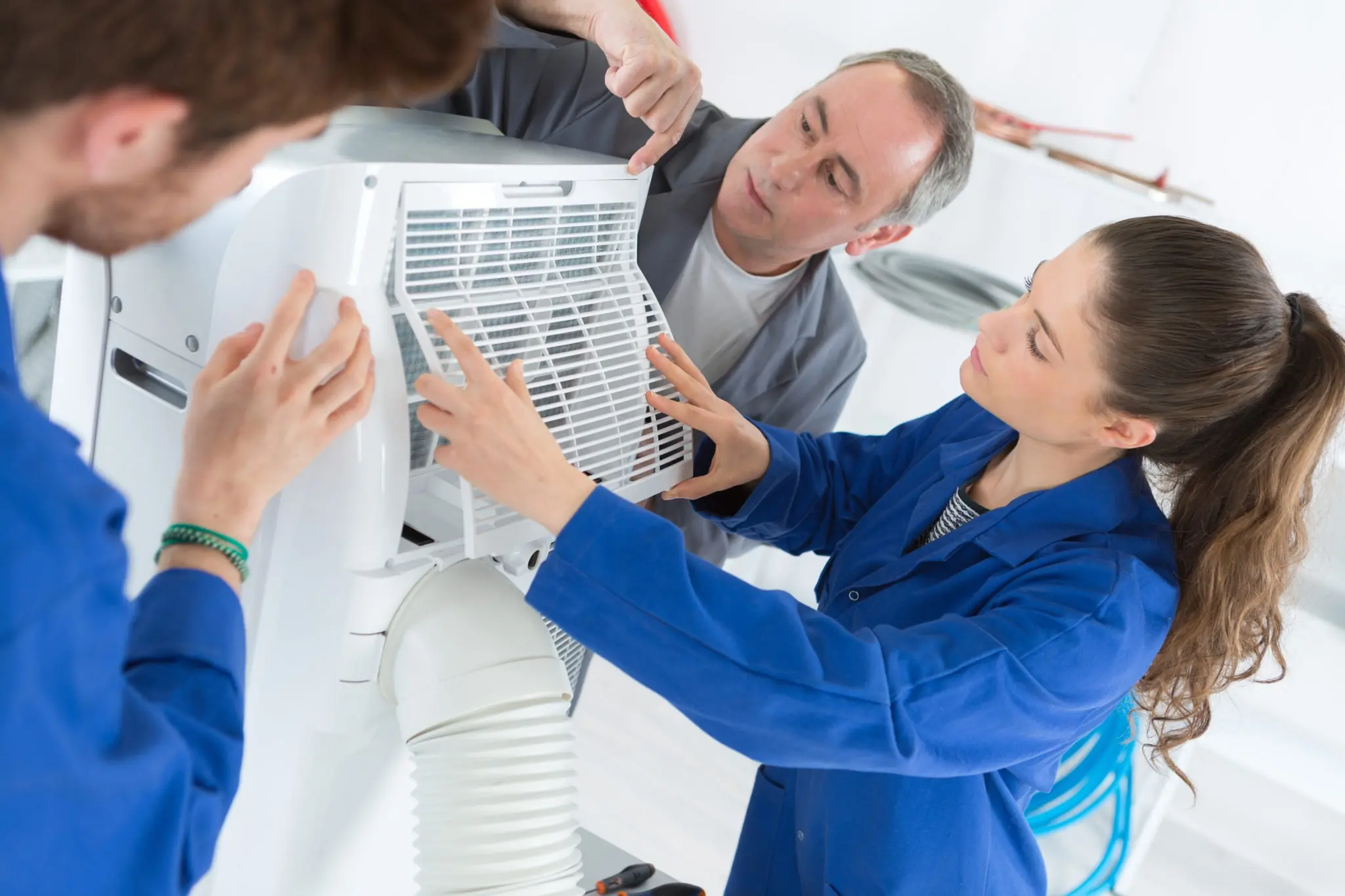 Some homeowners wonder whether a tune up is worth the trouble. At one Source, we know it is. Allowing us to provide thorough AC maintenance, a tune up involves measuring coolant levels, system pressure, and compressor amperage. We'll also calibrate your thermostat so its easier to control the system, and inspect and clean the evaporator coil, condenser, and condensate drain. 
A tune up also involves checking the outdoor disconnect switch, lubricating the fan motor and other moving parts, and inspecting/tightening wiring, relays, and capacitors. Our technicians will test all unit controls to make sure everything is working. They'll also check air flow and cycling to evaluate system performance and calibrate the unit so it runs reliably and efficiently.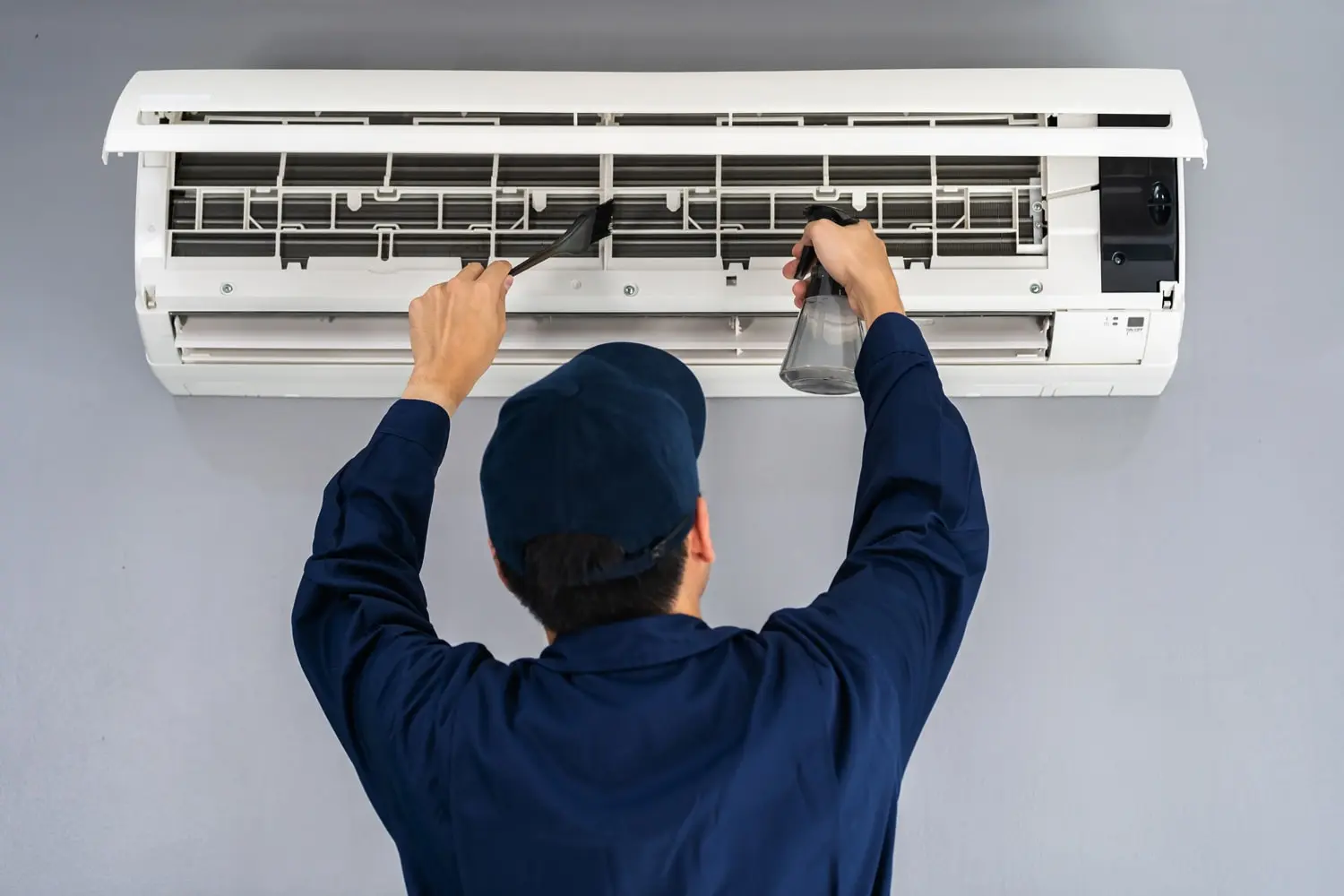 Can I Do AC Maintenance Myself?
We recommend allowing a professional to handle the more complex tasks. But there are things you can do in between AC maintenance service calls. After turning off power to the unit and the breaker in the exterior shut-off box, remove debris from the outside condenser and compressor unit. Access the interior of the unit and clean leaves and other debris. Using a shop vacuum with a brush attachment, carefully clean the fins; use a specialized tool to straighten them if necessary.
It's also important to clean branches, debris, and vegetation from around the unit, leaving at least two feet of clearance in all directions. Then make sure the unit is level. Indoors, clean the evaporator coil with a soft brush and spray it with a coil cleaner. Use a 50% bleach/water mixture to clean the condensate drain. Replacing the filter is also something you can do. If your home is dustier than usual or you use the system more frequently, change the filter more often.
Join our Total Care Club and we'll take care of all your AC maintenance needs. This all inclusive membership plan includes annual care for your heating and cooling system. We'll set service appointments on your schedule and fix any problems found on the first visit. Routine maintenance has many perks and allows us to further demonstrate our commitment to 100% Customer Satisfaction!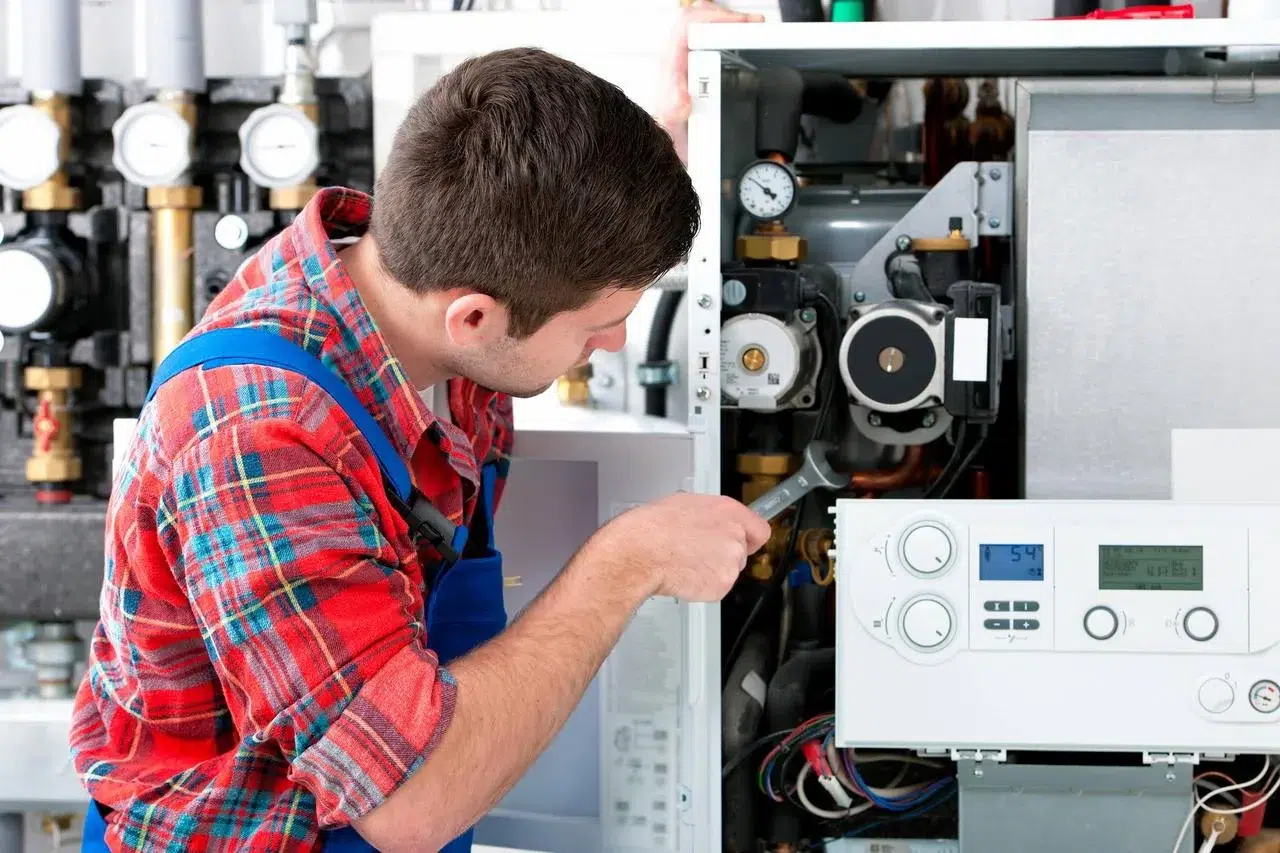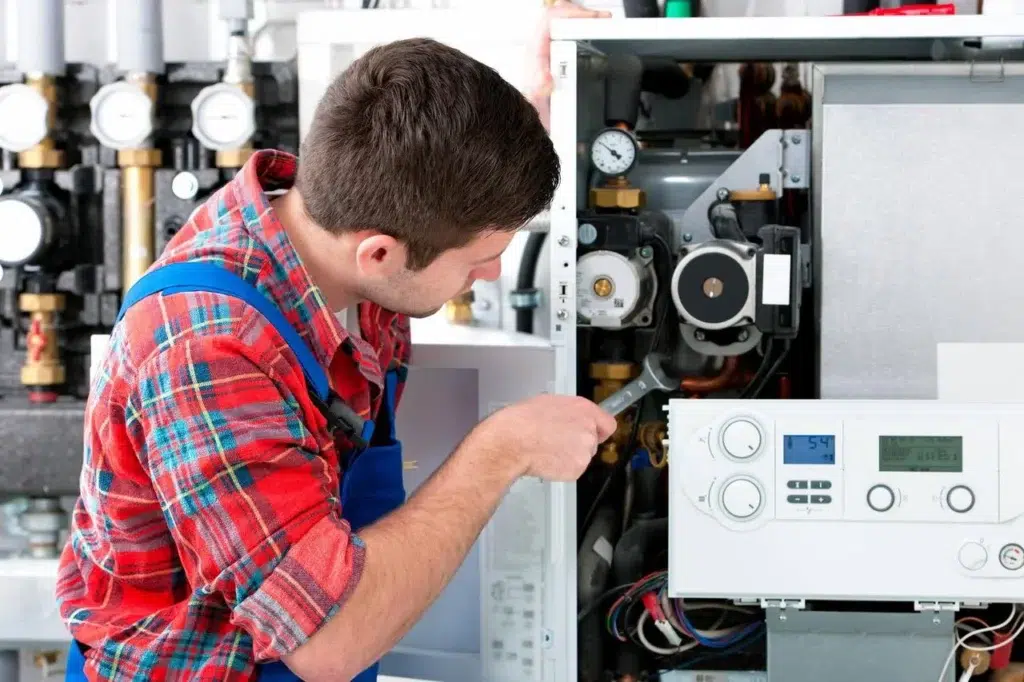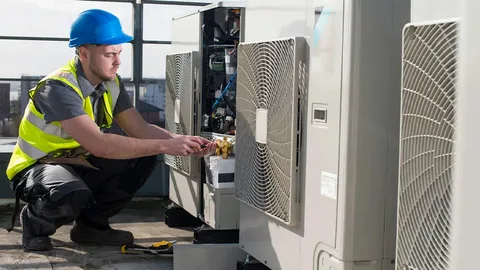 Contact One Source Home Service
You can count on One Source for exceptional air conditioning 
maintenance in and around Colorado Springs. As a member of our maintenance plan, you'll receive discounts on parts and services for additional savings. To learn more or request AC maintenance service by trained, skilled, and experienced AC technicians, call 7192041809 today.
SERVING YOU AT THE HIGHEST LEVEL
Professional, Courteous, Friendly
Very professional, courteous, friendly, and very helpful. They explained a problem thoroughly regarding my AC so that I could make an intelligent and informed decision concerning it. They did an excellent job installing the furnace and we couldn't be happier with it.
One Source Home Service is my go-to company.
Our representative was Justin and you couldn't ask for a more personable, knowledgeable, friendly person to deal with. I had spoken to several other dealers and it was not a hard choice to contract with them to do the job.
They did a great job. Very professional. They were very clean with the worksite and did everything to please
I would use them again in a heart beat!
Very professional and honest. The responded quickly and provided a competitive bid. Once selected they completed the job on time. I would use them again in a heart-beat!!!
Our Colorado Springs service experts will always use shoe covers and floor-protecting tarps to protect your home. It's our highest priority to leave your home in tidy condition.
Before our HVAC or plumbing service team arrives at the appointed time, we will give you a call so you don't have to waste your valuable time waiting or worrying. We are one of the most reliable companies in the industry for home repairs, installations, and maintenance services.
We Value Your Satisfaction
We Value Your Satisfaction
We agree to accept responsibility for your complete customer satisfaction with the materials we use and the workmanship and commercial services we provide. No matter the hour of day or the weather in Colorado Springs, you will find a job well done in your home.
One Source is fully licensed, bonded, and insured for your safety and protection. All team members carry ID cards so you can have peace of mind.
*Mention this offer to redeem. May not be combined with other offers. No expiration date. Conditions apply. Call for details.