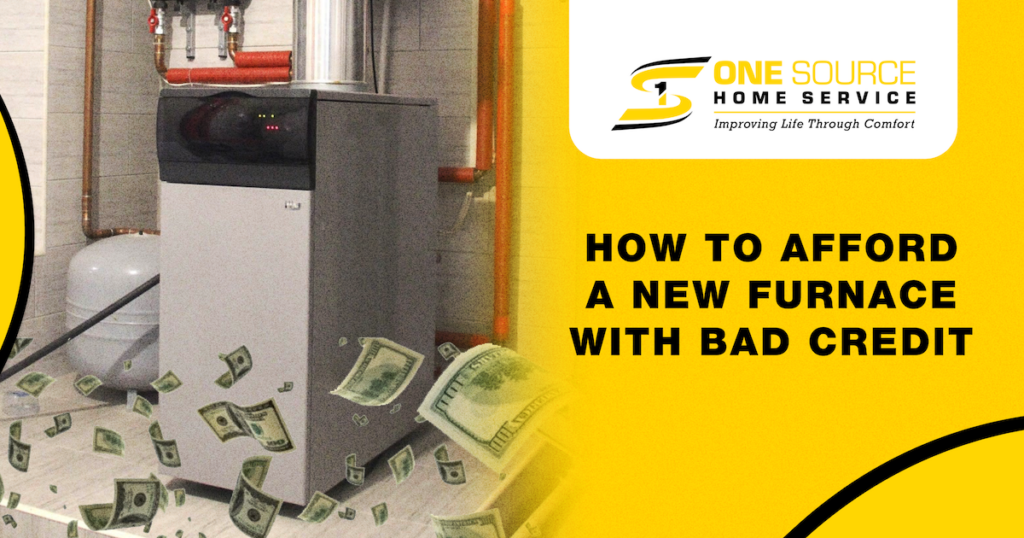 As we approach a change in seasons, many of us begin to look forward to the colder winter months in which the use of our furnace will be required. In certain situations, the furnace and air conditioning system need replacement due to poor efficiency or the end of its lifespan. Unfortunately, these replacements are not very cheap. In today's inflated economy, affording furnace and air conditioner replacements is difficult, especially with bad credit.
To help you understand your options, we compiled an article that breaks down the replacement costs of air conditioners and furnaces. We also provide tips for getting the most out of your furnace and how furnace financing with bad credit works.
Furnace and Air Conditioner Replacement Costs
Installing a new furnace and air conditioner should be viewed as an investment that will serve you for years to come. The costs of installing either unit vary greatly. In general, the cost for both furnace and air conditioner installations are driven by the following factors:
Furnace Costs
Size of your home
Size of the furnace
Gas vs. electric furnace
Manufacturer of the furnace
Air Conditioner Costs
Size of your home
Size of the AC unit
Ductless vs. Central AC
If ductwork will be required
Manufacturer of the unit
The best way to plan for a potential replacement of your furnace or air conditioning unit is to request a quote from One Source Home Service, the most reliable and professional HVAC installation company. Contact us today to schedule your assessment appointment.
Tips for Prolonging Your Furnace's Lifespan
Even if you can afford to pay cash for replacing your furnace or AC, chances are that you probably might have better ideas for spending that money. It is a fact of life that many people would prefer to use such expensive equipment as long as possible.
If you would like to learn how to avoid early furnace and air conditioning replacement costs, follow these three basic tips to prolong your unit's lifespan.
Change Filters Regularly
One of the most basic things that you can do to help your HVAC system thrive is to change the filters regularly. Clean air filters allow proper airflow to circulate throughout the house, promoting a more efficient heating and cooling system. Dirty air filters decrease the HVAC's efficiency and wear it out more quickly. They are also among the common reasons for furnace repairs.
Schedule Regular Maintenance Visits
The best thing you can do for your HVAC system is to schedule regular maintenance inspections. These inspections will allow the technician to check the system for possible repairs and adjustments. Any small problem can grow into a larger one that will require extensive repair and replacement. Contact your local HVAC repair service to schedule a maintenance visit today!
AC & Furnace Financing with Bad Credit Near Me
Financing with bad credit isn't always an option but with Air Pros, that won't be your worry. We understand that bad credit shouldn't be the only determining factor in your ability to finance your furnace costs. For this reason, we partnered with the following financial institutions to provide you with affordable and worry-free financing options:
Each lender offers a quick and simple approval process, with no required down payments, and some will overlook your bad credit.
Do you even need an AC replacement? Sometimes it is hard to tell if a replacement is needed. Take our quiz that will help you decide if a replacement is the right step for you.
Contact Air Pros for Your HVAC Needs
Are you in search of options for furnace financing with bad credit? Maybe you just need a simple furnace repair or maintenance visit. Regardless of your HVAC needs, Air Pros is always here for you to optimize the comfort of your home at a fair price. Contact us today to schedule an assessment.