AeroSeal Duct Sealing Services
One of the most important components of a heating and air conditioning unit is its ductwork. Your entire HVAC unit, home, and energy bills can be negatively affected when it is in bad condition.

Poor ductwork with cracks and leaks pushes extra air and dust into the house. This can cause an increase in your energy bills and wear out your AC unit.
One of the best and most innovative solutions for these challenges is Aeroseal duct sealing services. If you're looking for an effective way to get the most out of your HVAC unit, consider Aeroseal for your home.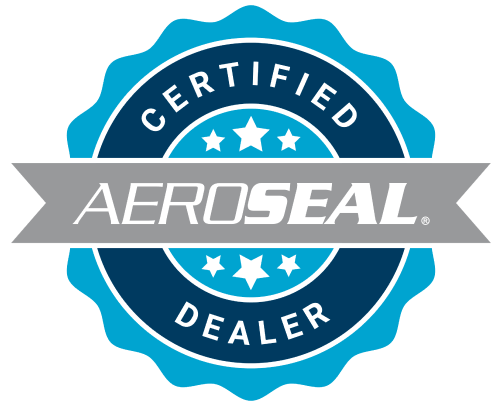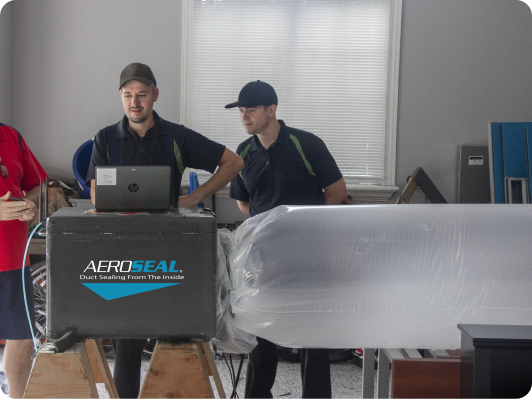 The AeroSeal is a patented method that uses air ducts and a highly innovative sealant to close and seal leaks, cracks, openings, and holes in duct systems. Homeowners will save hundreds of dollars, improve their AC efficiency, and improve the quality of their indoor air thanks to this service. 
Why Invest in Aeroseal Duct Sealing?
With One Source Home Service's duct sealing services, homeowners will benefit in the following ways:

In addition to improving your air conditioning unit's performance, AeroSeal provides a more secure seal for your ducts. Your air conditioner will be able to cool or heat your home more effectively due to the significant decrease of air escaping through its air ducts. 
Additionally, Aeroseal extends the life of ductwork and makes it work more smoothly for many years to come. Furthermore, this smooth efficiency extends the life of the entire air conditioning system. 
Improved Indoor Air Quality
If you feel like your home is always dusty, muggy, and stuffy, the problem may be with your air ducts. This is especially true if your indoor air quality worsens when you turn on your HVAC system. With Aeroseal, dust and allergens will be blocked while excess moisture is eliminated from the air. Due to improved indoor air quality, dust collection will decrease significantly, and allergy symptoms will also improve.
Consistent Comfort Throughout the Home
As a result of AeroSeal, in-home ductwork remains safe from cracks and holes, resulting in greater comfort. Air leaks contribute to inconsistent temperatures throughout the home, and when they are eliminated, your rooms will be heated and cooled appropriately. The lack of dust and debris in the air will also create a clean and safe environment for you to enjoy at home. 
Spend Less on Energy Bills
Your energy bills will also be reduced due to reduced air leakage. Having AeroSeal installed on your ductwork will reduce energy consumption and help your air conditioner use less energy to cool or heat. It is estimated that most homeowners save up to 30% on their energy bills due to AeroSeal.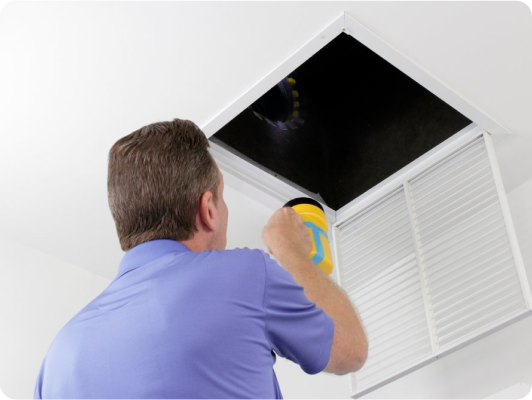 Signs That My Home Needs AeroSeal Duct Sealing
How can you tell if your home needs Aeroseal duct sealing? Consider this:
Depending on your answers, your home may be the perfect candidate for Aeroseal services. For specific recommendations, one of our technicians can assess the current health of your ductwork.
Our Colorado Springs service experts will always use shoe covers and floor-protecting tarps to protect your home. It's our highest priority to leave your home in tidy condition.
Before our HVAC or plumbing service team arrives at the appointed time, we will give you a call so you don't have to waste your valuable time waiting or worrying. We are one of the most reliable companies in the industry for home repairs, installations, and maintenance services.
We Value Your Satisfaction
We Value Your Satisfaction
We agree to accept responsibility for your complete customer satisfaction with the materials we use and the workmanship and commercial services we provide. No matter the hour of day or the weather in Colorado Springs, you will find a job well done in your home.
One Source is fully licensed, bonded, and insured for your safety and protection. All team members carry ID cards so you can have peace of mind.
Contact One Source Home Service for AeroSeal Duct Services Today!
Do you suspect that your current ductwork isn't doing its job? Contact One Source today to schedule a consultation for Aeroseal duct services.

Call (719) 532-9000.