Electrical Panel Upgrades
Are you having problems with your electrical panel? Contac One Source Home Service, your electrical repair company in Colorado Springs. Whether you need an electrical panel repair or an electrical panel upgrade, we have you covered. Our skilled electricians will get to you fast and get you the solutions you need ASAP.
Electrical Panel Repair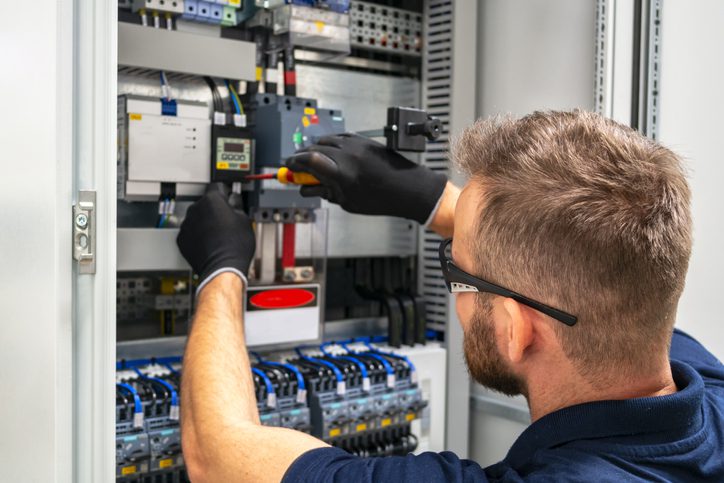 If your electrical panel is old or your breakers keep flipping, contact us at One Source right away. Broken electrical panels can be major issues and can even cause house fires, so you'll want to take care of the problem as soon as you can. Most of the time, these repairs are straightforward and we can get your home's electricity working normally again soon.
Whether you need to have a breaker replaced or more major electrical panel repairs taken on, our team will get the work completed as quickly as we can. That way, you'll be back to your normal routine fast and you won't have to feel anxious about your home or your safety anymore. Contact us for an electrical panel repair in Colorado springs.
Electrical Panel Replacement
If you've run out of space on your existing electrical panel or it's too old to handle the amount of electricity you need to use in your house, contact us about an electrical panel upgrade in Colorado Springs today. We'll get to you fast, evaluate your needs, then find you a new electrical panel that will meet them all.
Don't put off getting an electrical panel upgrade! A new panel could make your home run better and stop some annoying problems, like flickering lights, hot switches and outlets, and more. We'll get you the electrical panel upgrade in Colorado Springs that you need so you can feel safe at home today.
Colorado Springs' Electrical Company
Reach out to us at One Source Home Service today for all of your electrical panel needs. Whether you're looking at an electrical panel repair or an electrical panel upgrade in Colorado Springs, our skilled electricians will make sure you have efficient and effective electricity for your home, no matter what. Make an appointment today to get your electrical panel working again soon!