Wiring and Rewiring in Colorado Springs
Wiring or rewiring is a big job, but somebody has to do it. There's no electrical job too large for us at One Source Home Service, your electrical repair company in Colorado Springs. Our electricians have designed and installed wiring for all types of situations, and they can do the same for you.
Electrical Wiring Services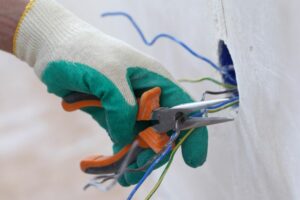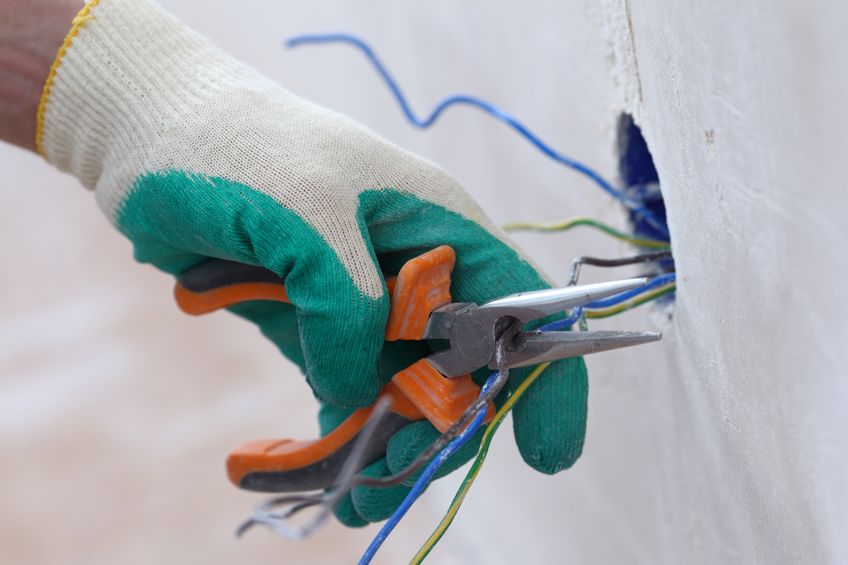 Whether you are adding a new structure to your home or business, installing indoor or outdoor lights or a hot tub, our electricians will get your electrical system working and up to code. We'll send out a crew to determine what you need, then write up a proposal with all the details.
Installing brand new electrical wiring doesn't have to take long and, with One Source Home Service, it won't. We work fast so your wiring will be completed soon. Your wiring will be installed safely and will pass inspection afterwards.
Rewiring in Colorado Springs
If you live in an older home, you may want to consider electrical rewiring. The thought can be overwhelming, but we have the electricians to make the process as painless as possible. The following are indications that you need to have your wiring inspected by an electrician:
Loose outlets
Hot or burned cords, switch plates, or plugs
Flickering or dimming lights
Recurring blown fuses or flipped circuit breakers
A burning smell, especially when you turn on a switch or leave the lights on for a long time
Small electrical shocks when you use your plugs
Arcs and/or sparks of electricity from an outlet when you use a plug in it
Sizzling or buzzing sounds, especially when you turn things off or on
Give us a call rather than worrying about any of these things. We'll send out an electrician who will evaluate your electrical wiring and let you know what needs to be done to repair it. We'll tell you how much you can expect to spend on your rewiring issues and how long it will take us to do the work.
Colorado Springs' Electrical Wiring Experts
Don't let these issues become dangerous. A home that needs rewiring in Colorado Springs is often a fire hazard, and no one wants their home or business to go up in smoke. Instead, let our skilled electricians handle the problem.
Whether you require electrical wiring or rewiring in Colorado Springs, we have some of the best electricians the area has to offer. Call your electrical repair company today, and we'll get your electrical system working in a way that is safe and efficient. Make your appointment now.