Wiring and Rewiring Services in Colorado Springs
Wiring and rewiring work isn't something just anybody can do. It requires the knowledge and skill of an experienced electrician. At One Source Home Service, our technicians are licensed and trained to install all types of electrical wiring, anywhere in your home or business. We're the trusted source for home wiring services in Colorado Springs.
Electrical Wiring Service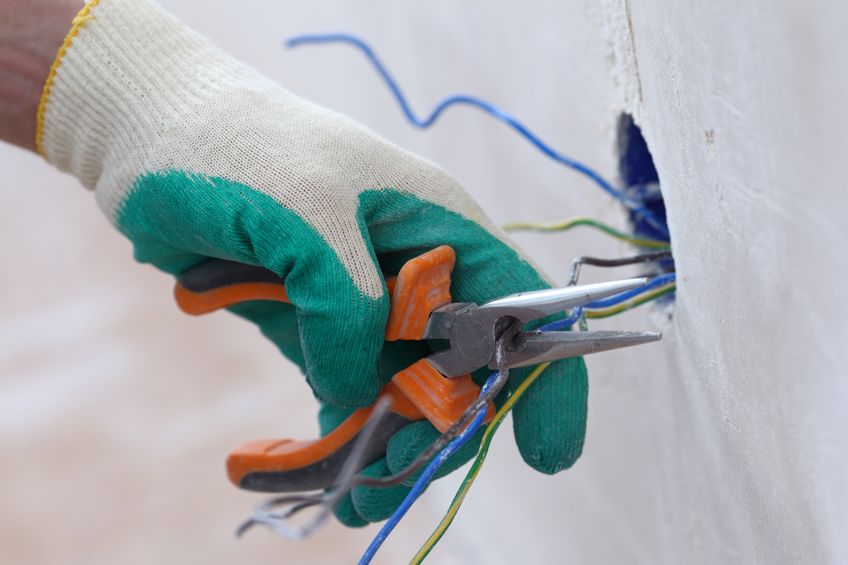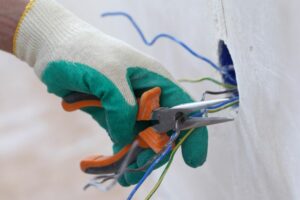 Our team specializes in outdoor and indoor wiring. Throughout Colorado Springs, we have helped homes and businesses set up electrical wiring for new structures, building additions, and exterior landscaping. We wire electrical panels, lights, appliances, and everything electrical, ensuring every aspect of the project is up to code.
Each project starts with an evaluation of your needs. Our technicians will then draft a proposal detailing every task that needs to be done. Once you approve it, a wiring service can be completed quickly all the while meeting the latest safety guidelines. The work is thoroughly inspected upon completion and we'll make sure your property passes inspection.
Electrical Rewiring Company in Colorado Springs
One Source can rewire electrical systems in older homes with outdated, damaged, and unsafe wiring. Our skilled electricians make sure the process goes smoothly and with as little stress as possible. If necessary, we can perform a full electrical rewire of your property. It will bring your home or business up to code and increase electrical capacity and safety.
A full or partial rewiring may be needed if you have loose outlets, dimming/flickering lights, or hot/burned cords, plugs, and switch plates. If you often have tripped circuit breakers or blown fuses, faulty wiring may be to blame. Other signs of trouble include burning smells when leaving the lights on, shocks when using plugs, sparks when inserting a plug in an outlet, and buzzing or sizzling sounds when you turn on electrical devices.
You may also consider an electrical rewire service if:
Your home has cloth wiring and was built before 1950.

It was renovated in the 1960s or 1970s when aluminum wiring was used.

Extension cords are used frequently throughout your home.

Outlets don't support three-prong plugs, which are standard with grounded wiring.

Any wiring or connected outlet, switch, or fixture appears damaged.
Old or faulty electrical wiring is of great concern. It can cause shocks, burns, and fires. We specialize in rewiring electrical systems to restore function and safety. The process starts with a full evaluation and a quote on your electrical rewiring cost, so you know exactly what to expect and how long the rewiring work will take.
Schedule Electrical Wiring and Rewiring Services in Colorado Springs
Rewiring work can eliminate fire, shock, and electrocution hazards in your Colorado Springs home or business. Fortunately, our electricians know how to rewire an electrical outlet, how to rewire an electrical panel, and everything in between. No matter the electrical problem you have, our skilled crews will ensure your electrical system is functional, safe, and efficient. To schedule your appointment, you can call us 24/7 at 719-532-9000.