Wiring and Rewiring Services in Colorado Springs
Wiring and rewiring work isn't something just anybody can do. It requires the knowledge and skill of an experienced electrician. At One Source Home Service, our are licensed and trained to install all types of electrical wiring, anywhere in your home or business. We're the trusted source for home wiring services in Colorado Springs.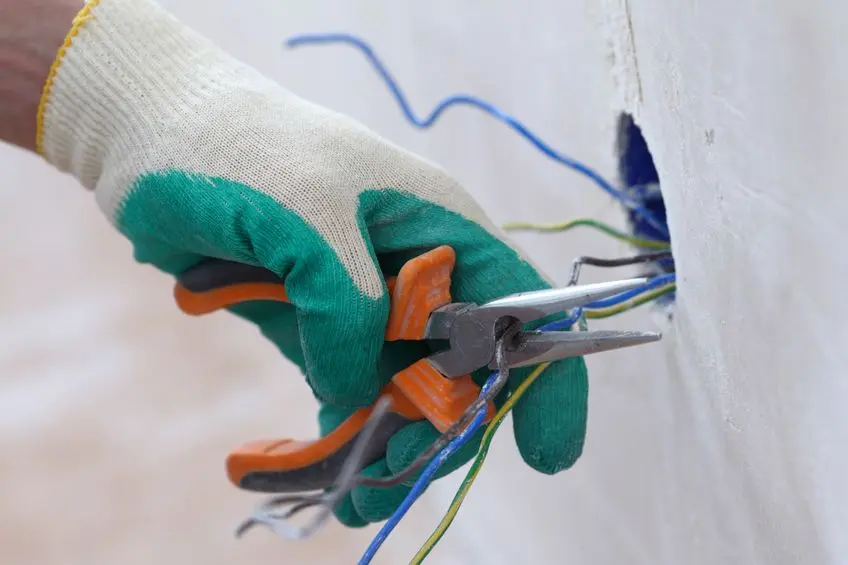 Contact ONE SOURCE HOME SERVICE TODAY
The process begins when you give us a call and speak to one of our world class problem solvers who are available 24/7/365.
Electrical Wiring Service
Our team specializes in outdoor and indoor wiring. Throughout Colorado Springs, we have helped homes and businesses set up electrical wiring for new structures, building additions, and exterior landscaping. We wire electrical panels, lights, appliances, and everything electrical, ensuring every aspect of the project is up to code.
Each project starts with an evaluation of your needs. Our technicians will then draft a proposal detailing every task that needs to be done. Once you approve it, a wiring service can be completed quickly while meeting the latest safety guidelines. The work is thoroughly inspected upon completion and we'll make sure your property passes inspection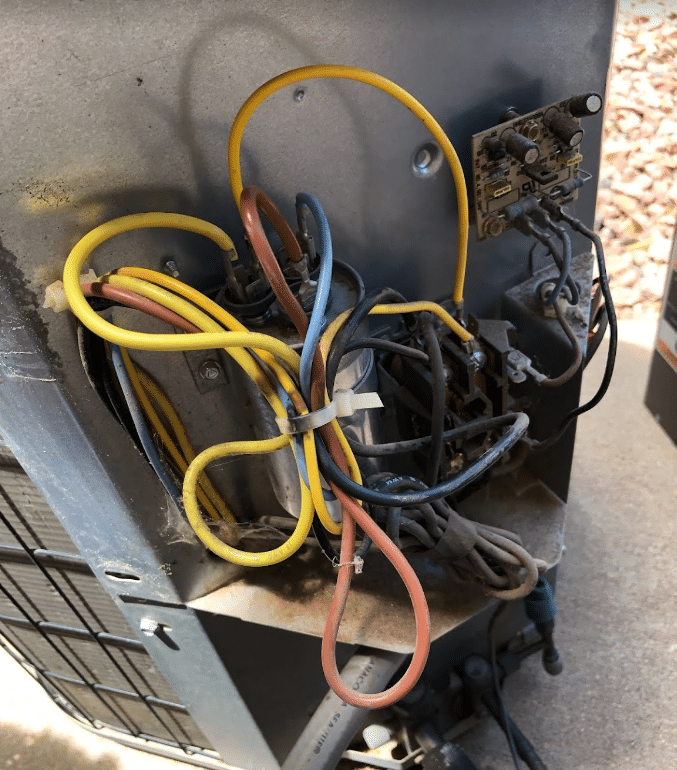 Electrical Rewiring Company in Colorado Springs
One Source can rewire electrical systems in older homes with outdated, damaged, and unsafe wiring. Our skilled electricians make sure the process goes smoothly and with as little stress as possible. If necessary, we can perform a full electrical rewire of your property. It will bring your home or business up to code and increase electrical capacity and safety.
A full or partial rewiring may be needed if you have loose outlets, dimming/flickering lights, or hot/burned cords, plugs, and switch plates. If you often have tripped circuit breakers or blown fuses, faulty wiring may be to blame. Other signs of trouble include burning smells when leaving the lights on, shocks when using plugs, sparks when inserting a plug in an outlet, and buzzing or sizzling sounds when you turn on electrical devices.
You may also consider an electrical rewiring service if:
Old or faulty electrical wiring is of great concern. It can cause shocks, burns, and fires. We specialize in rewiring electrical systems to restore function and safety. The process starts with a full evaluation and a quote on your electrical rewiring cost, so you know exactly what to expect and how long the rewiring work will take.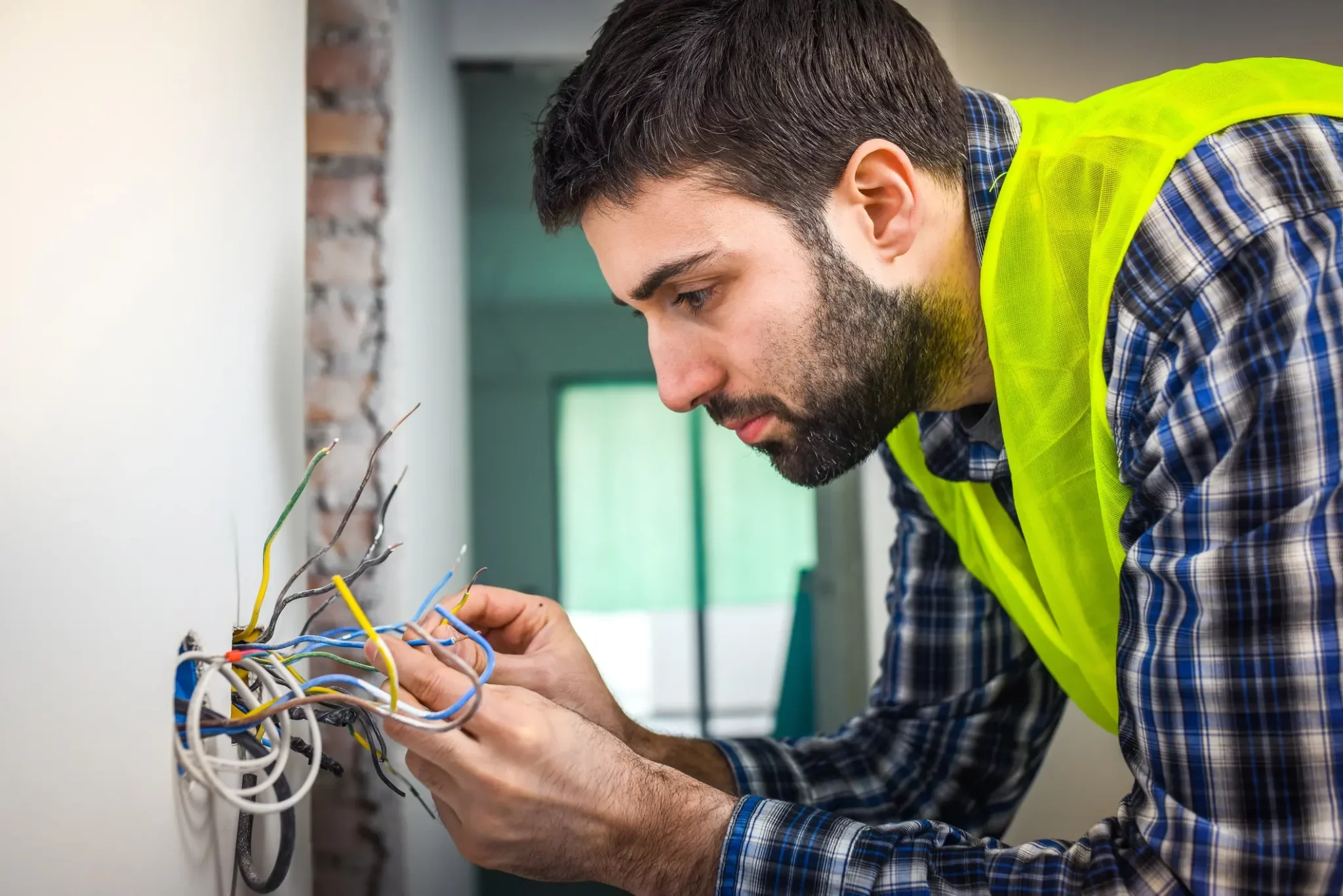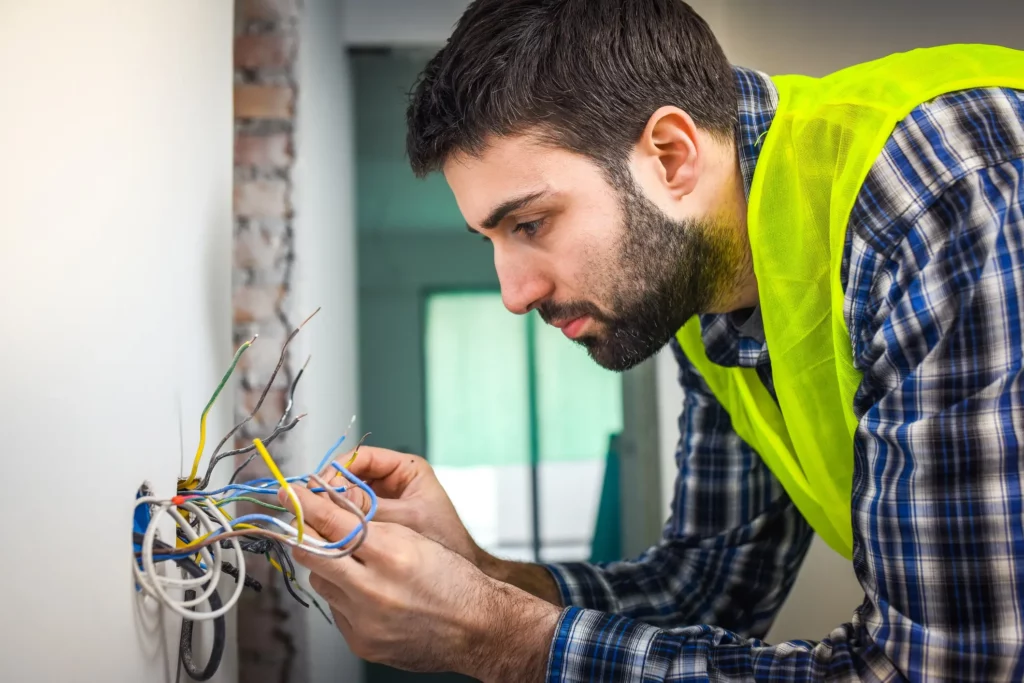 Schedule Electrical Wiring and Rewiring Services in Colorado Springs
Rewiring work can eliminate fire, shock, and electrocution hazards in your Colorado Springs home or business. Fortunately, our electricians know how to rewire an electrical outlet, how to rewire an electrical panel, and everything in between. No matter the electrical problem you have, our skilled crews will ensure your electrical system is functional, safe, and efficient. To schedule your appointment, you can call us 24/7 at (719) 204-1809.
SERVING YOU AT THE HIGHEST LEVEL
Professional, Courteous, Friendly
Very professional, courteous, friendly, and very helpful. They explained a problem thoroughly regarding my AC so that I could make an intelligent and informed decision concerning it. They did an excellent job installing the furnace and we couldn't be happier with it.
One Source Home Service is my go-to company.
Our representative was Justin and you couldn't ask for a more personable, knowledgeable, friendly person to deal with. I had spoken to several other dealers and it was not a hard choice to contract with them to do the job.
They did a great job. Very professional. They were very clean with the worksite and did everything to please
I would use them again in a heart beat!
Very professional and honest. The responded quickly and provided a competitive bid. Once selected they completed the job on time. I would use them again in a heart-beat!!!
Our Colorado Springs service experts will always use shoe covers and floor-protecting tarps to protect your home. It's our highest priority to leave your home in tidy condition.
Before our HVAC or plumbing service team arrives at the appointed time, we will give you a call so you don't have to waste your valuable time waiting or worrying. We are one of the most reliable companies in the industry for home repairs, installations, and maintenance services.
We Value Your Satisfaction
We Value Your Satisfaction
We agree to accept responsibility for your complete customer satisfaction with the materials we use and the workmanship and commercial services we provide. No matter the hour of day or the weather in Colorado Springs, you will find a job well done in your home.
One Source is fully licensed, bonded, and insured for your safety and protection. All team members carry ID cards so you can have peace of mind.
*Mention this offer to redeem. May not be combined with other offers. No expiration date. Conditions apply. Call for details.