First-Class Heat Pump Services in Colorado Springs
When preparing to upgrade your heating equipment to a heat pump, only the most qualified heating technician must perform the job for you. After all, the quality of its installation and regular maintenance will dictate the comfort and value of your home in the long run.
When you trust One Source with your heating pump installation, maintenance, and repair service, you will find that all your heating and cooling needs in Colorado Springs will be easily met.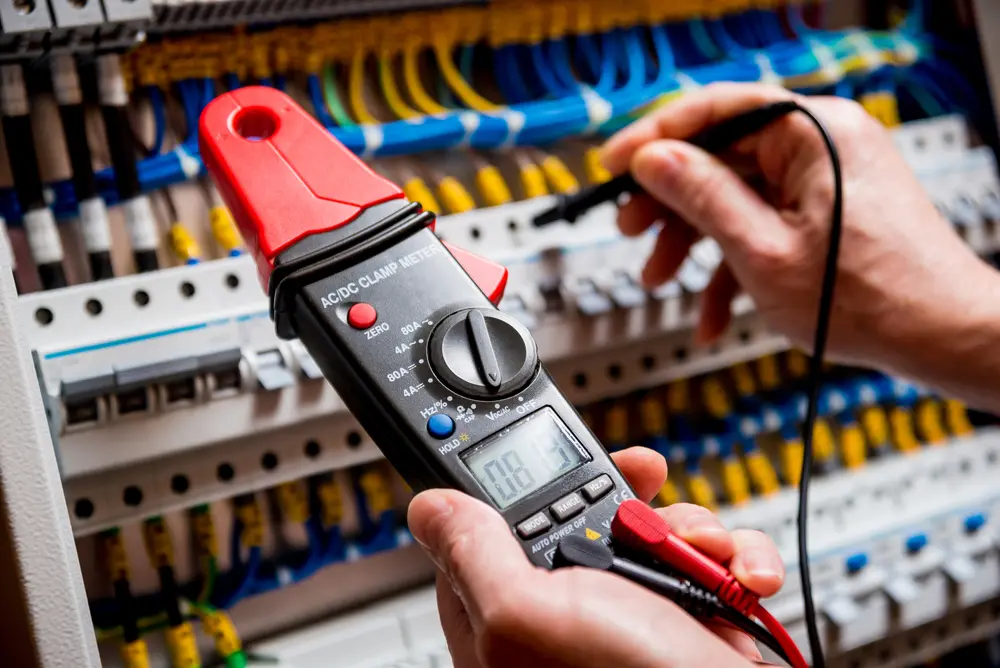 Contact ONE SOURCE HOME SERVICE TODAY
The process begins when you give us a call and speak to one of our world class problem solvers who are available 24/7/365.
HEAT PUMP SYSTEM INSTALLATION SERVICES
One Source Home Service offers award-winning heat pump installations to all residents in Colorado Springs, Pueblo, and its surrounding regions. Our heat pump technicians will walk you through every step of the process and provide a high-quality, durable, and professional installation.
With the help of the HVAC technician from our dynamic team of experts, life in the Rocky Mountain climate of Colorado Springs will be pleasant and comfortable. When you hire One Source Home Service for your heat pump services, you can count on the following:
Satisfaction guaranteed heat pump installation services

24-hr emergency services heat pump repair service

A fully licensed and equipped HVAC technician for any heat pump service

Professionalism and punctuality at every turn

NATE-Certified heat pump technicians

Access to the best manufacturers of AC units and heat pumps in the country
The first-class service provided by our supreme team of heat pump experts is incomparable to others. With One Source Home Service, your heat pump system will be in experienced and reliable hands.
ARE HEATING PUMP SYSTEMS WORTH IT?
Why would you even want to consider installing a heating pump on your property? Heating pumps are a relatively new HVAC product offered by the air conditioning services industry, and not too many people are accustomed to them just yet. However, many homeowners experience great comfort, cool and home heating, as well as enhanced air quality.
The benefits of heat pump systems are numerous as they have much to offer, from high energy efficiency and enhanced comfort levels to environmental benefits.  Below, we will break down some of the benefits this innovative HVAC equipment offers.
INCREASED ENERGY EFFICIENCY & LOWER ENERGY CONSUMPTION
Heating pumps are one of the most energy-efficient HVAC systems in Colorado Springs. They work by extracting warm air from the ground and distributing it through the attached air conditioning system.
Contrary to other types of HVAC units, heating pumps do not run off gas or electricity but use the natural energy around your home. Thanks to this eco-friendly heating and cooling equipment, you will save money on energy bills.
DUAL FUNCTIONALITY OF HEATING AND COOLING
Heat pumps can function as both heating and cooling systems, making them a versatile option for many climates. Some models can even provide hot water, further increasing their usefulness. When you have this type of unit instead of a traditional air conditioner, you will not need to invest in a gas furnace in Colorado Springs.
GEOTHERMAL SYSTEMS ARE ENVIRONMENTALLY FRIENDLY
Heating pumps use far less energy than all the other commercial HVAC services and products. They also use renewable sources of energy, such as the sun or geothermal energy. As a result, they are more environmentally friendly heating and cooling systems than the other traditional air conditioners that rely on fossil fuels.
HEAT PUMP SYSTEM DURABILITY
Heating pumps are loved by homeowners in Colorado Springs because they are highly durable. Because they are installed underground, they are less susceptible to damage and can last up to 20 years or more.
As long as you keep up with proper maintenance provided by a professional HVAC specialist, you will be able to enjoy the benefits of a heating pump as a long-term investment.
IMPROVED INDOOR AIR QUALITY
Many heating pumps in Colorado Springs use a filter that captures dust, pollen, and other airborne particles, helping to keep the air inside your home cleaner and healthier. As a result, you will not find it necessary to hire indoor air quality services as often as you would with a central air unit or a ductless multi-split system.
HEAT PUMP REPAIR & MAINTENANCE SERVICES IN COLORADO SPRINGS
When you find an issue with your heating pump system, you will need an expert to provide a repair service that will restore your home's comfort levels. As a family-owned HVAC company for many years, we understand just how inconvenient and even challenging it can be when your AC unit is in disrepair.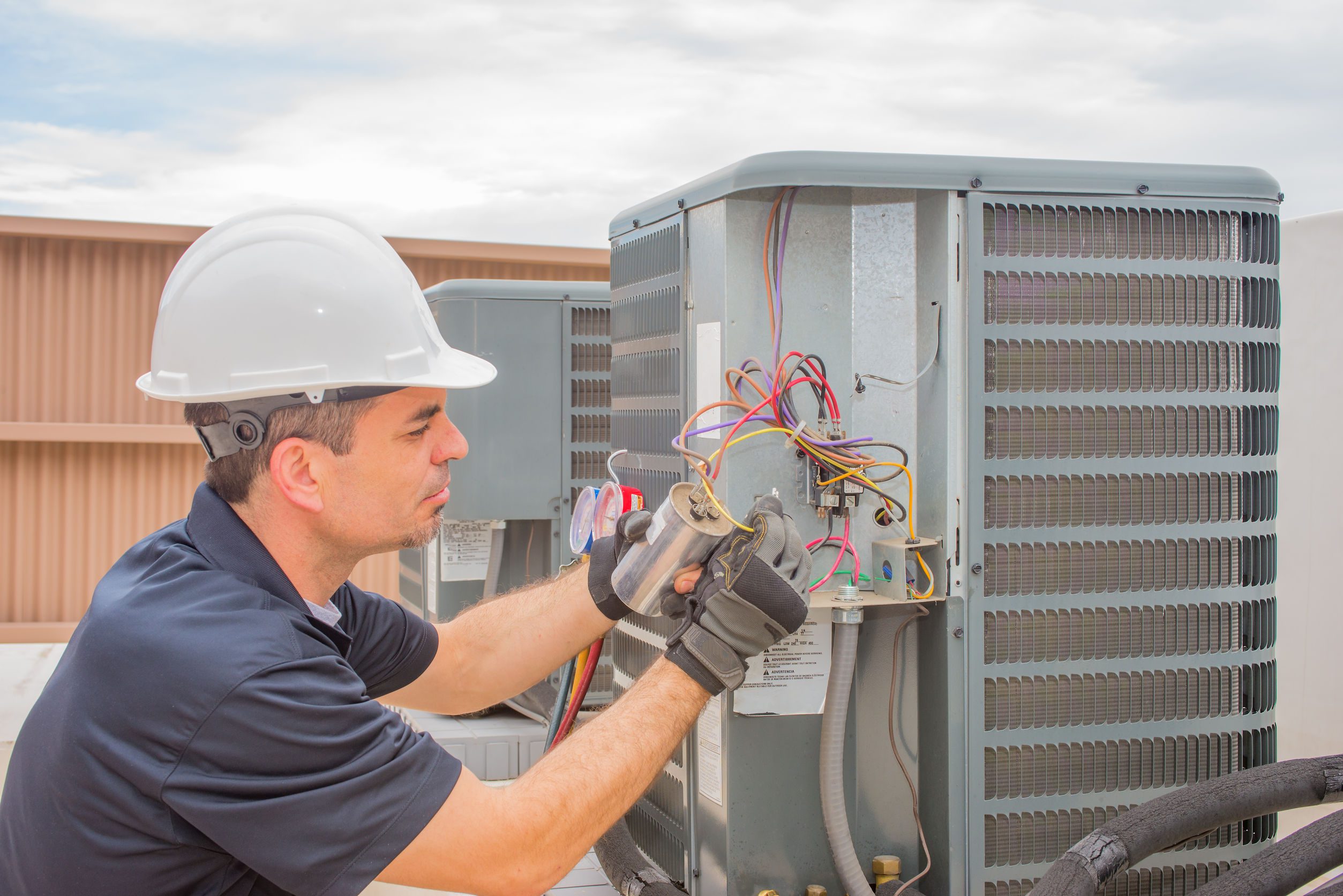 WHEN TO CALL FOR HEAT PUMP REPAIR SERVICE
We are available 24/7 to see your HVAC maintenance and heat pump repair service because your comfort is our highest priority. If you notice any of the following signs of malfunction in your heat pump, call us without hesitation for prompt service:
A lack of airflow, which can be explained by clogged air filters, dirty coils, or other issues with the components of your

A lack of transferring heat in your home during a winter day

Poor cooling power on a hot, summer day

Puddles around the outdoor unit, often explained by refrigerant leaks

High utility bills

Visible cracks in the ductwork
REGULAR INSPECTIONS AND MAINTENANCE FOR HEAT PUMP SYSTEMS
We also provide thorough maintenance services so that you get the most out of your heating pump system.  After all, regular maintenance is the key to a long-lasting air conditioning system. Are you behind on those regular inspections? Here's why you should get back on track today:
Maintenance inspections ensure that a clogged air filter won't restrict airflow throughout the heating and cooling system.

Ensure optimal comfort and temperature consistency throughout the home

Maintain energy efficiency and minimal utility bills as a result

Save money on repair costs in the long run

Maintain the safety of your heat pump system

Ensure the health of the heat pump's compressor

Avoid replacing your heat pump earlier than necessary
With our expert heat pump technicians, you can be sure that your heating pump will serve you well in the long run in Pueblo, CO. Contact us today to learn about the maintenance plan available to you.
TYPES OF HEAT PUMP SYSTEMS AVAILABLE
There are different types of heating pumps available on the market. As one of the leading HVAC companies in the Colorado Springs area, we will help you choose the one that will best serve your heating and cooling needs. Below is a brief description of the types of pumps and how they differ from each other.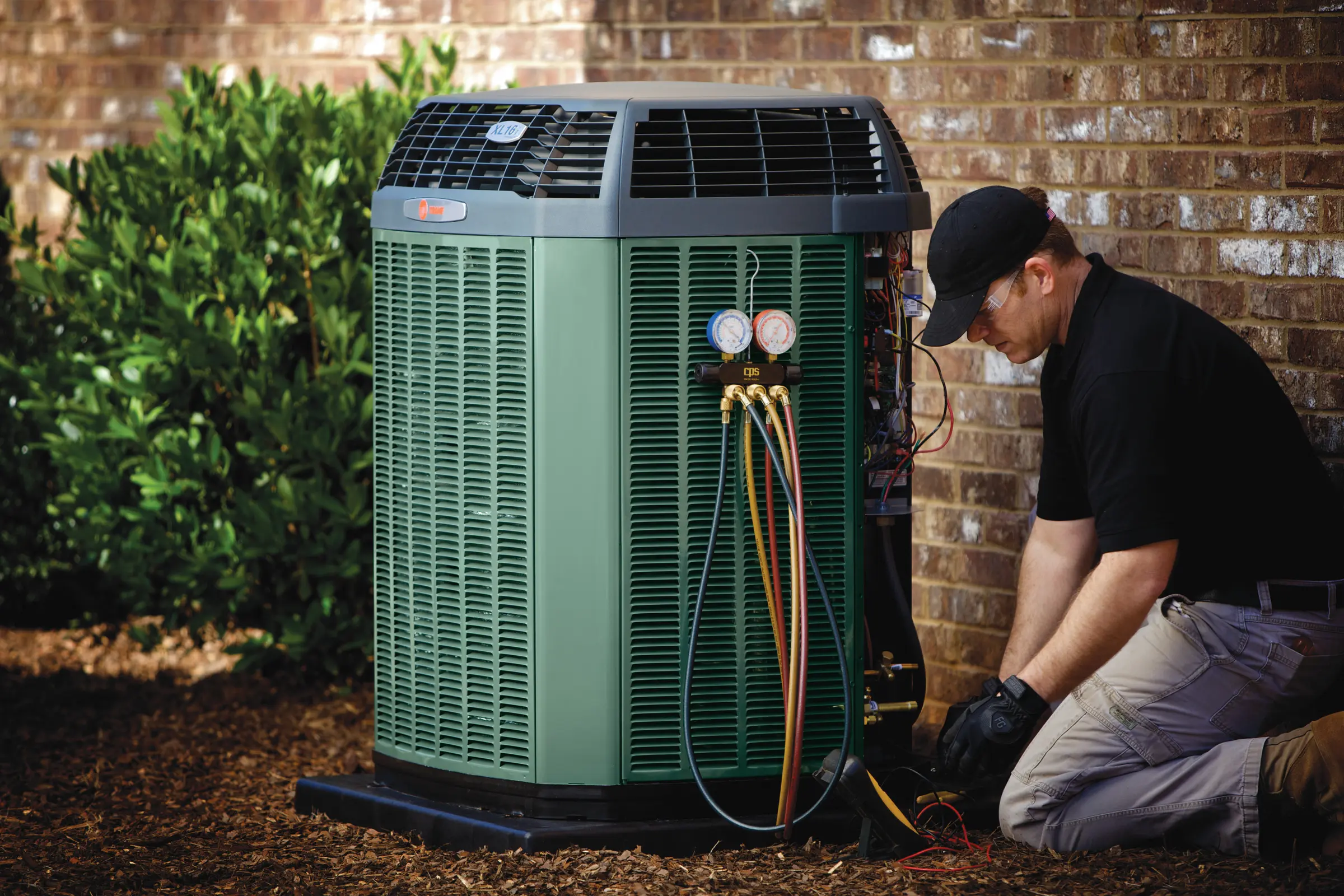 AIR SOURCE HEAT PUMPS (ASHPs)
Air source heating pumps use outdoor air to provide warmth or cooling temperatures for indoor spaces. They absorb energy from the outdoor air, which is then compressed and transferred to a refrigerant. The refrigerant is then circulated through a heat exchanger, where it is treated with refrigerant and released into the indoor space. 
One of the advantages of ASHPs is that they provide both heating and cooling options. They are relatively easy to install and maintain, providing a more affordable option than traditional air conditioner systems in the long run. However, they may not be as effective in extremely cold climates and may require a backup heating system to provide the needed warmth during very cold weather snaps.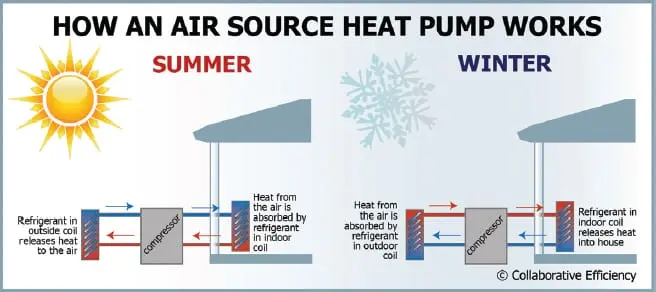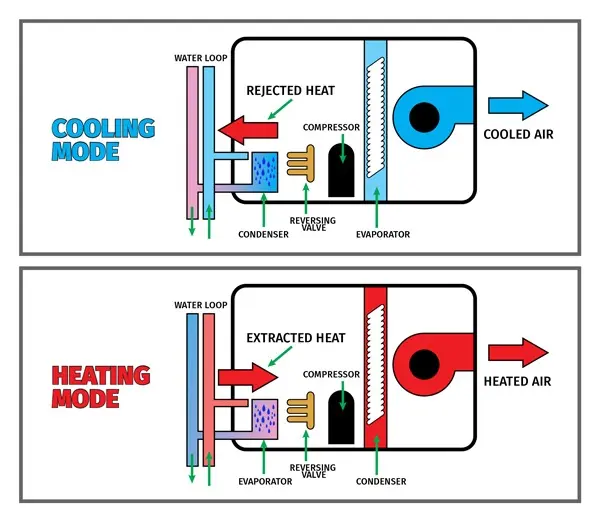 GROUND SOURCE HEAT PUMPS (GSHPs)
Like air-source heating pumps, ground-source heating pumps (GSHPs) extract energy from the ground and transfer it to indoor spaces. They circulate refrigerant fluid through a buried loop system that absorbs the energy from the ground and transfers it to a heat exchanger. 
GSHPs are very dynamic in use, functioning as dual heating and cooling systems for homes and commercial properties. They are also very efficient, durable, and require very little maintenance.
Water source heating pumps (WSHPs) function slightly differently because they use water for exchanging heat. They work by circulating water through a loop system that is in contact with the ground or a nearby water source, such as a lake or river. 
WSHPs are efficient and environmentally friendly. As with all heating pumps, WSHPs are very durable and can last up to 25 years or more.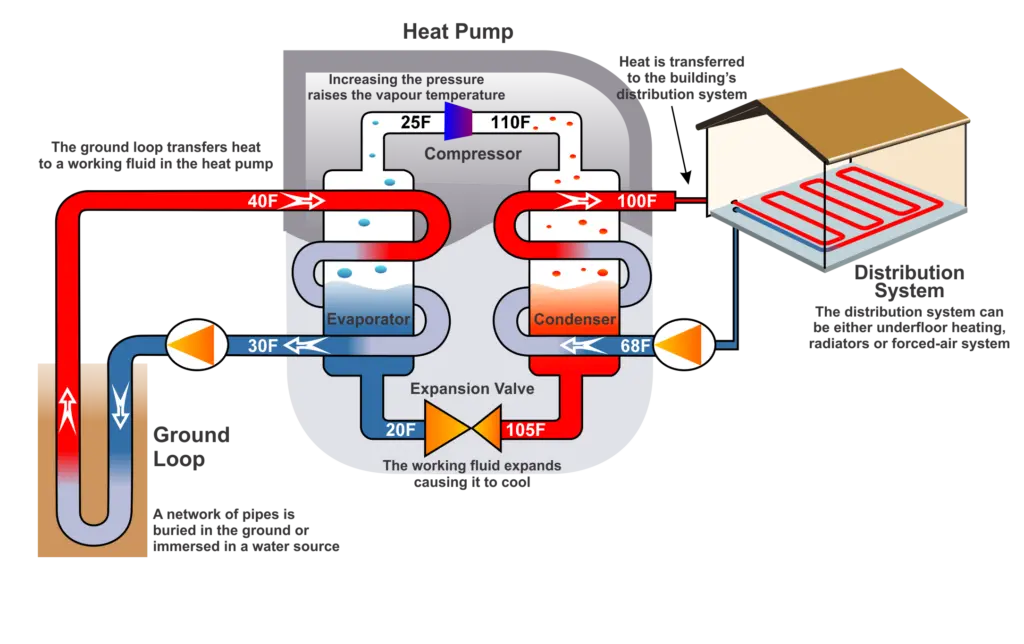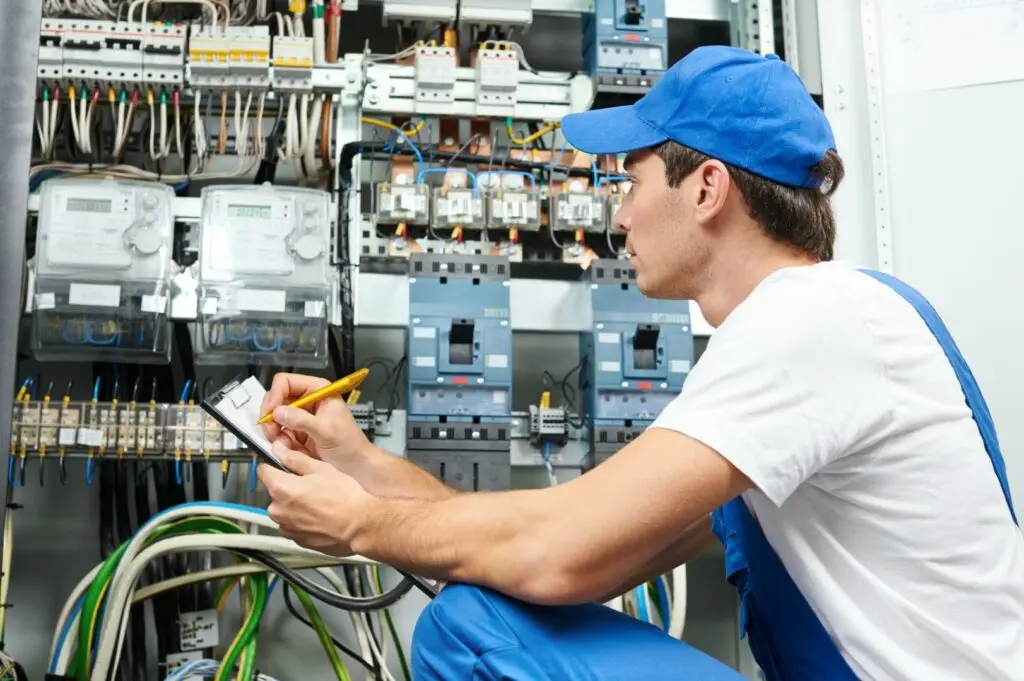 ENJOY THE BENEFITS OF A GEOTHERMAL HEAT PUMP, IN COLORADO!
Are you ready to upgrade your HVAC system to a more efficient heating pump? Contact One Source Home Service for the highest quality, satisfaction-guaranteed installation, and repair services.  With our top-notch cooling services, your home will receive the best air heating and cooling system in Colorado Springs.
Our Colorado Springs service experts will always use shoe covers and floor-protecting tarps to protect your home. It's our highest priority to leave your home in tidy condition.
Before our HVAC or plumbing service team arrives at the appointed time, we will give you a call so you don't have to waste your valuable time waiting or worrying. We are one of the most reliable companies in the industry for home repairs, installations, and maintenance services.
We Value Your Satisfaction
We Value Your Satisfaction
We agree to accept responsibility for your complete customer satisfaction with the materials we use and the workmanship and commercial services we provide. No matter the hour of day or the weather in Colorado Springs, you will find a job well done in your home.
One Source is fully licensed, bonded, and insured for your safety and protection. All team members carry ID cards so you can have peace of mind.
SERVING YOU AT THE HIGHEST LEVEL
Professional, Courteous, Friendly
Very professional, courteous, friendly, and very helpful. They explained a problem thoroughly regarding my AC so that I could make an intelligent and informed decision concerning it. They did an excellent job installing the furnace and we couldn't be happier with it.
One Source Home Service is my go-to company.
Our representative was Justin and you couldn't ask for a more personable, knowledgeable, friendly person to deal with. I had spoken to several other dealers and it was not a hard choice to contract with them to do the job.
They did a great job. Very professional. They were very clean with the worksite and did everything to please
I would use them again in a heart beat!
Very professional and honest. The responded quickly and provided a competitive bid. Once selected they completed the job on time. I would use them again in a heart-beat!!!
*Mention this offer to redeem. May not be combined with other offers. No expiration date. Conditions apply. Call for details.