Heat pumps are an excellent, environmentally-friendly way to keep your home comfortable all year round. However, they are also expensive investments that must be treated with care. That is why when your heat pump shows signs of repair, you must have the best technicians resolve these issues. Look no further than One Source for reliable and prompt solutions for your heat pump.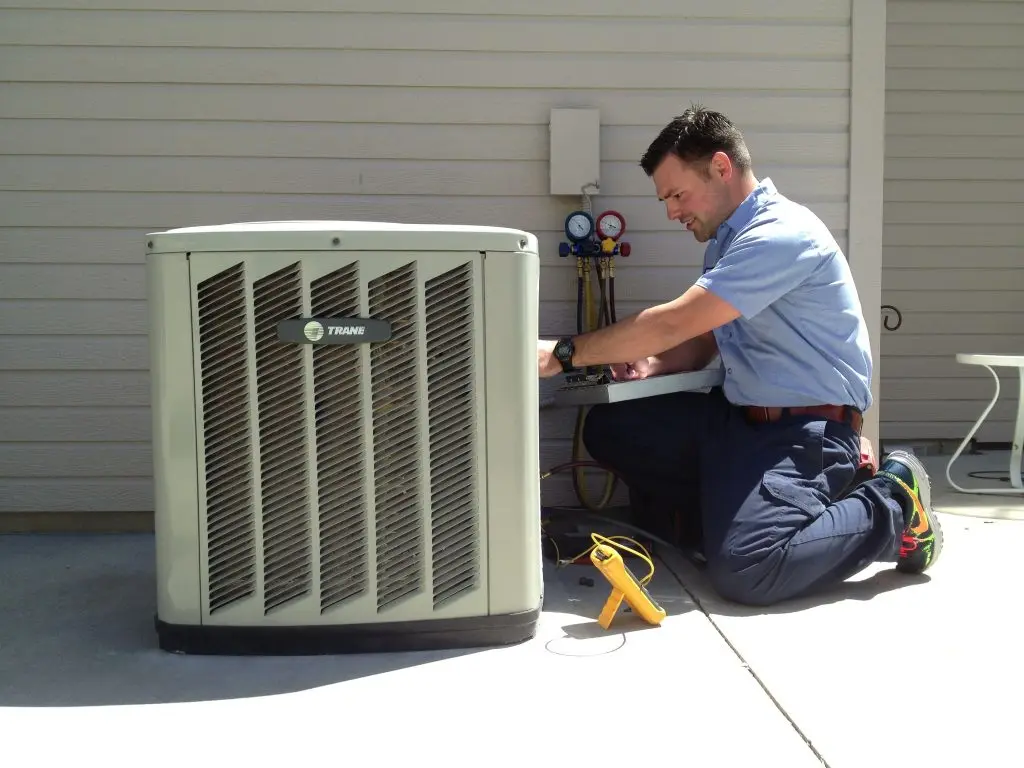 Contact ONE SOURCE HOME SERVICE TODAY
The process begins when you give us a call and speak to one of our world class problem solvers that are available 24/7/365.
Common Signs of Heat Pump Repair in Colorado Springs
Unsure if your heat pump even needs a repair? Sometimes these issues aren't always obvious. Below, we compiled the most common signs of heat pump repair that must be addressed promptly. 
Inadequate Heating or Cooling
There might be a malfunction in your heat pump if you're not getting adequate heating and cooling in your home. This problem can be explained by poor airflow caused by an obstruction in the vents or air ducts.  Poor refrigerant fluid levels or a faulty compressor can also cause it.  Regardless of the issue, we will help you get to the bottom of it. 
Coils help circulate refrigerant fluid, which is the chemical substance designed to cool and heat the absorbed air before pushing it out into the home. Frozen or dirty coils wear them down and cause the compressor to work harder, decreasing the flow of air and the efficiency of your heat pump. 
Refrigerant fluid is important, yet potentially harmful when it begins to leak out of the unit. Some signs of leaking refrigerant fluid include:
If you notice these signs, you must contact a heat pump repair technician because these fluids are toxic and will cause harm to those who come in direct contact with them. 
You can tell that there are electrical issues with your heat pump by observing the following signs: 
Faulty Thermostats or Sensors
Sometimes thermostats cause a great deal of issues or a heat pump system. They will cause inaccurate temperature readings, short cycling, uneven heating or cooling, and high energy bills. At One Source Home Service, our team of technicians will help restore all thermostat issues to achieve the most optimal function of your heat pump. 
Why Choose One Source Home Service for Heat Pump Repair in Colorado Springs
When you choose One Source for your heat pump repairs, you will have peace of mind knowing that Colorado Springs' top experts will get those issues under control and fix them for flawless operation. Call us for SAME DAY service and enjoy the following benefits of choosing One Source Home Service for any of your heat pump concerns:
Experienced and Certified Technicians
One Source employs the best technicians in Colorado Springs and Pueblo, CO. Any technician on our team will provide you with a seamless and efficient repair that will last for years to come. 
As an American veteran-owned business, we understand and are accustomed to responding to the challenges of our fellow Americans with great urgency. Whether your issue is seemingly great or small, you will get a prompt turnaround time for all your concerns. We are available 24/7 to serve your needs. 
Use of Advanced Equipment and Techniques
When you hire a technician from One Source, you can trust that we will use the latest and greatest equipment and methods to provide you quality repair. We are consistently improving our approach to HVAC repair to help our customers live comfortably in their homes. 
Customer-Focused Approach
We put our customers at the center of every service we provide, considering their comfort levels and needs in everything we do. Throughout each service, we will ensure that you understand everything that we will work on in your home, allowing you to receive a service that you will find within your budget and at a high standard. 
Common Questions About Heat Pumps
What is the Average Cost to Repair a Heat Pump?
The average cost to repair a heat pump ranges between $159 to $634, depending on the complexity of the issue and the materials used for the repair. When One Source Home Service repairs your heat pump, you can count on the most competitive pricing being  presented to you before any services begin. 
What is the Average Life of a Heat Pump?
The average lifespan of a heat pump is between 10 to 15 years, depending on how well you maintain it. 
How Often Should Heat Pumps Be Serviced?
Heat pumps do not require as much maintenance as a traditional HVAC system. However, to get the most out of your heat pump, we recommend that it is serviced at least once a year to ensure that all moving parts are cleaned. Regular maintenance prevents the need for repair and early replacements. 
Contact One Source Home Service for Heat Pump Repair Needs
Do you feel that your heat pump is showing signs of a needed repair? Contact One Source today for a quality and prompt repair service for whatever issue you face. With our help, you will return  to enjoying your home at your desired temperatures.
SERVING YOU AT THE HIGHEST LEVEL
Professional, Courteous, Friendly
Very professional, courteous, friendly, and very helpful. They explained a problem thoroughly regarding my AC so that I could make an intelligent and informed decision concerning it. They did an excellent job installing the furnace and we couldn't be happier with it.
One Source Home Service is my go-to company.
Our representative was Justin and you couldn't ask for a more personable, knowledgeable, friendly person to deal with. I had spoken to several other dealers and it was not a hard choice to contract with them to do the job.
They did a great job. Very professional. They were very clean with the worksite and did everything to please
I would use them again in a heart beat!
Very professional and honest. The responded quickly and provided a competitive bid. Once selected they completed the job on time. I would use them again in a heart-beat!!!
Our Colorado Springs service experts will always use shoe covers and floor-protecting tarps to protect your home. It's our highest priority to leave your home in tidy condition.
Before our HVAC or plumbing service team arrives at the appointed time, we will give you a call so you don't have to waste your valuable time waiting or worrying. We are one of the most reliable companies in the industry for home repairs, installations, and maintenance services.
We Value Your Satisfaction
We Value Your Satisfaction
We agree to accept responsibility for your complete customer satisfaction with the materials we use and the workmanship and commercial services we provide. No matter the hour of day or the weather in Colorado Springs, you will find a job well done in your home.
One Source is fully licensed, bonded, and insured for your safety and protection. All team members carry ID cards so you can have peace of mind.
*Mention this offer to redeem. May not be combined with other offers. No expiration date. Conditions apply. Call for details.