Proficient Plumbing, HVAC, and Electrical Services Available in Northeast Colorado Springs, CA
Located in Colorado Springs is the cozy Northeast Colorado Springs neighborhood, complete with glorious parks, amazing schools like the University of Colorado Springs, and hiking trails. When anyone in this communityneeds of plumbing, HVAC, or electrical services, they get the benefit of One Source Home Service to help them out.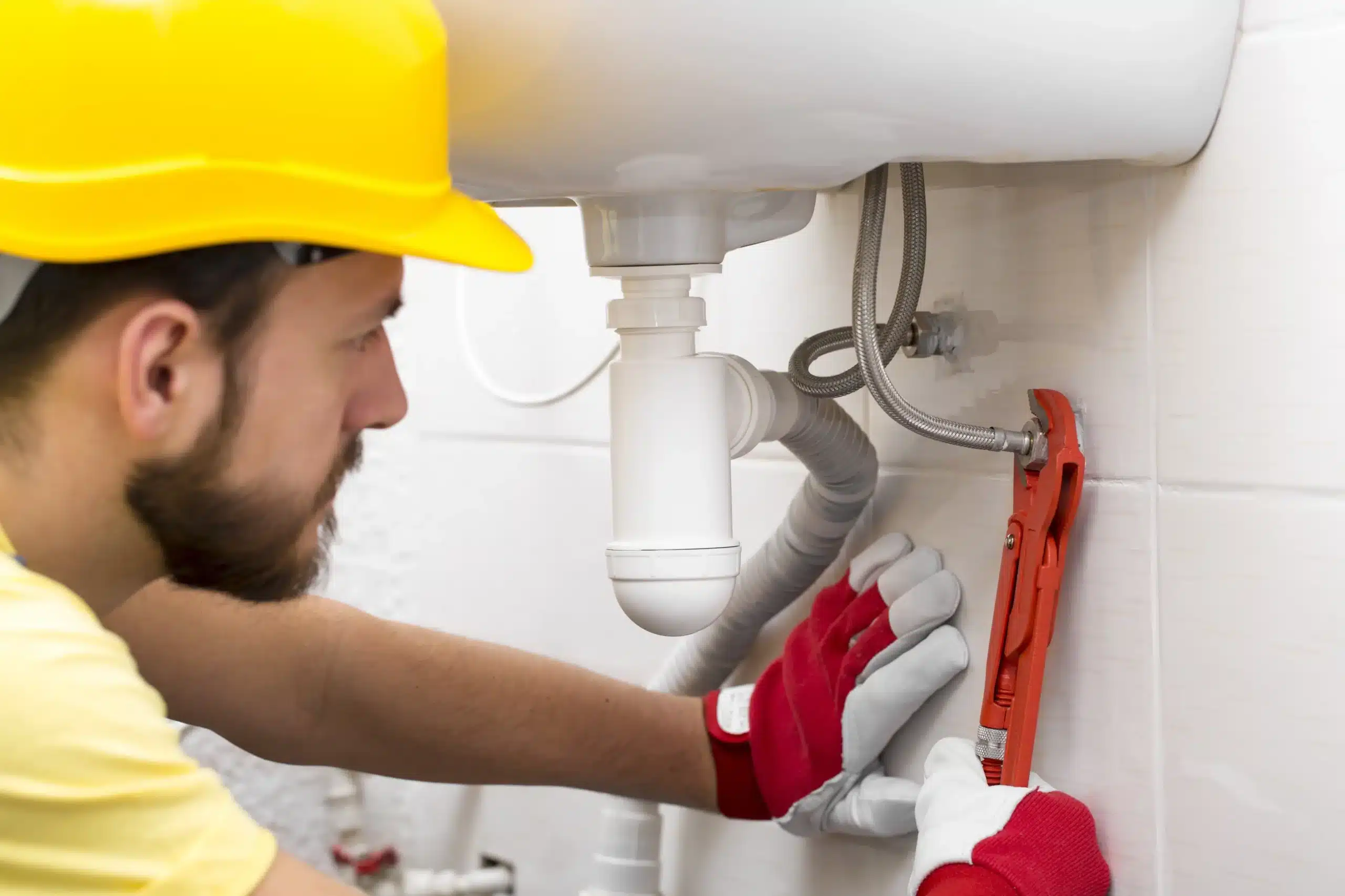 24-Hour Emergency Services
One Source Home Service is always available to help with a broken AC, a clogged pipe, or an electrical issue. Whenever you need help, you can count on us. Day or night, rain or shine, we will always answer the call and provide you with the assistance you require. 
Contact One Source Home Service Today!
Are you in need of any of the above-mentioned services? Contact One Source Home Service today for the highest quality services in Northeast Colorado Springs.
Heating and Air Conditioning Services
All your heating, air conditioning, and ventilation needs will be met by One Source Home Service in Northeast Colorado Springs.
Finding your AC or furnace in disrepair when you need it most can quickly make a good day bad. Most people experience these types of problems at the most inconvenient times. However, with the help of One Source, your AC problem will be resolved fast.
Installations and Replacements
Whether you're installing an AC in a brand new place or replacing an old unit, you cannot afford to settle for a subpar technician. When you hire One Source Home Service, you can trust that the installation will go smoothly and efficiently from start to finish. 
The key to a long-lasting heating and air conditioning system is regular maintenance. You can trust that, your HVAC system will be as beautifully maintained as the Austin Bluffs Open Space when our technicians are on the job.
If your vents aren't blowing enough air, it might be time for duct cleaning. We can restore your airflow and indoor air quality to their most optimal levels with our duct cleaning services.
Reliable and Prompt Plumbing Service
Clogged drains or a leaky sewer are two of the most dreadful plumbing repair problems. In fact, there's hardly anyone who gets excited over plumbing repairs. You can resolve these types of issues much more quickly when you have a reliable plumber on your side.
When there's a plumbing leak at home,it often seems as big as the Marketplace at Austin Bluffs. Nevertheless, the highly qualified and certified plumbers who work for us never let a problem get in the way of their services. A quick and quality repair is just a phone call away.
To help you avoid extensive plumbing problems, we are proud to provide plumbing maintenance plans. These plans are designed to help you get the most out of your plumbing system without paying excessive water bills and repair fees.
Regardless of the plumbing product you need installed, our technicians can help facilitate the process from start to finish. Enjoy a quick and easy installation and upgrade at home with the help of our technicians.
Electrical Services in Northeast Colorado Springs
Every home requires expert care when it comes to electricity. You can rely on our electricians for quality repairs, installations, and maintenance. 
All electrical repairs require the expert advice and assistance of a qualified professional trained to restore these issues. You can trust our electricians to provide seamless and efficient repairs that last a lifetime. 
By keeping up with routine maintenance inspections performed by our electricians, you can avoid costly repairs and excessive power outages. Maintaining your electrical system ensures it runs efficiently, and that you will need to make fewer repairs.
SERVING YOU AT THE HIGHEST LEVEL
Professional, Courteous, Friendly
Very professional, courteous, friendly, and very helpful. They explained a problem thoroughly regarding my AC so that I could make an intelligent and informed decision concerning it. They did an excellent job installing the furnace and we couldn't be happier with it.
One Source Home Service is my go-to company.
Our representative was Justin and you couldn't ask for a more personable, knowledgeable, friendly person to deal with. I had spoken to several other dealers and it was not a hard choice to contract with them to do the job.
They did a great job. Very professional. They were very clean with the worksite and did everything to please
I would use them again in a heart beat!
Very professional and honest. The responded quickly and provided a competitive bid. Once selected they completed the job on time. I would use them again in a heart-beat!!!
Our Colorado Springs service experts will always use shoe covers and floor-protecting tarps to protect your home. It's our highest priority to leave your home in tidy condition.
Before our HVAC or plumbing service team arrives at the appointed time, we will give you a call so you don't have to waste your valuable time waiting or worrying. We are one of the most reliable companies in the industry for home repairs, installations, and maintenance services.
We Value Your Satisfaction
We Value Your Satisfaction
We agree to accept responsibility for your complete customer satisfaction with the materials we use and the workmanship and commercial services we provide. No matter the hour of day or the weather in Colorado Springs, you will find a job well done in your home.
One Source is fully licensed, bonded, and insured for your safety and protection. All team members carry ID cards so you can have peace of mind.
Air Conditioning & Furnace Tune Up

*Mention this offer to redeem. May not be combined with other offers. No expiration date. Conditions apply. Call for details.