Pueblo Air Conditioning Services
When you need air conditioning services in Pueblo, you can rely on us at One Source Home Service. We'll get to you quickly, assess your needs, then start the process to get everything back to normal for you. Before long, your Pueblo air conditioning will be working the way you need to stay cool during the hot, dry Colorado summers.
Our Pueblo HVAC experts will always arrive on time, talk to you about what you've been experiencing so they can be sure they understand the problem, and respect your home by treating it like their own. They will clean up after themselves, communicate clearly, and generally make you feel totally comfortable with their presence. When you need caring service people who know their stuff, call us at One Source right away.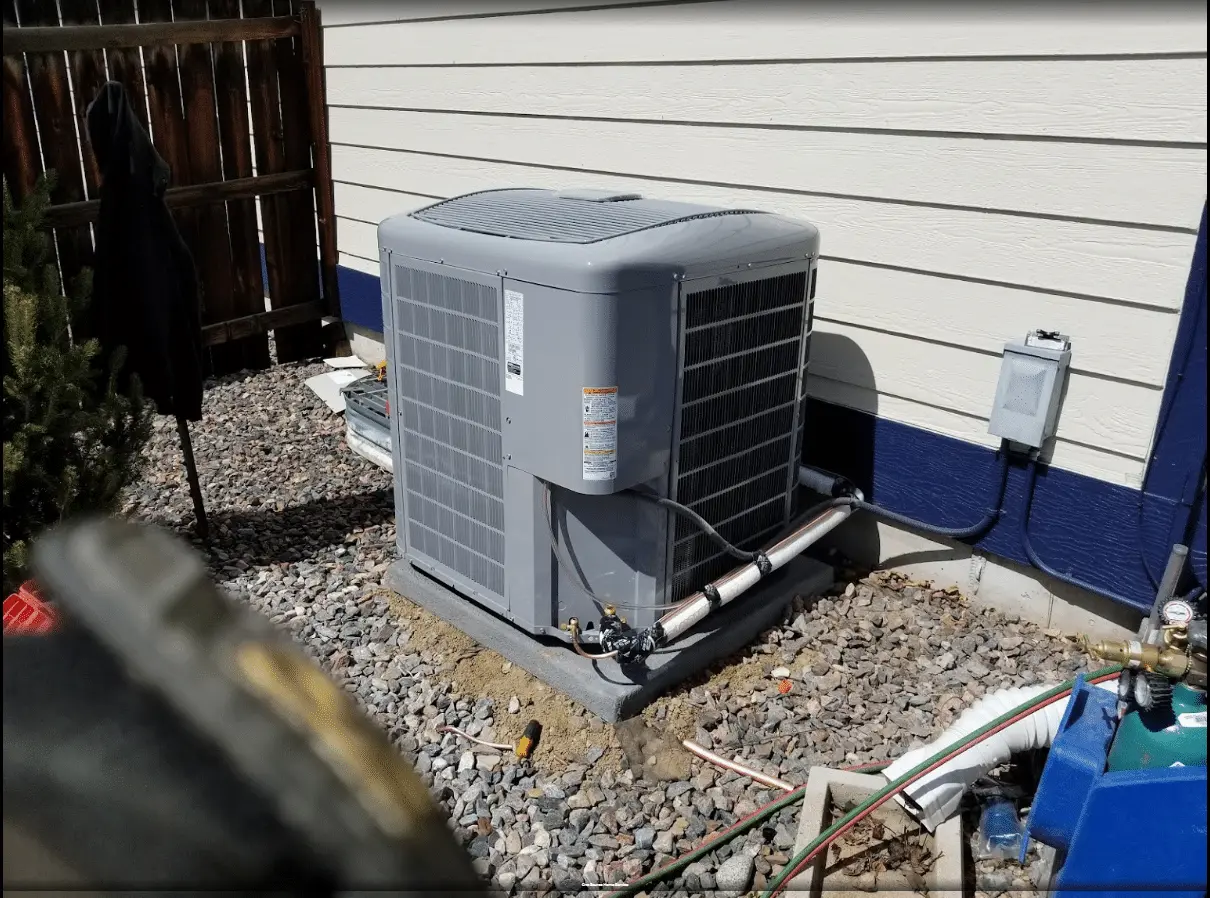 Air Conditioning Installation
We'll handle your air conditioning installation in Pueblo, too. Whether you buy with us or not, we'll get your new AC installed ASAP and all according to manufacturer specifications. Our Pueblo AC technician will test it before we leave to make sure everything is working as it should so you can have peace of mind long after we leave.
Call us at One Source Homes Services for air condition services in Pueblo today. Our trained HVAC technicians can handle all your AC needs, including repairs, maintenance, replacement, and installation in Pueblo. We live in the area, so we know how important it is to have functioning AC all year long, contact us anytime for emergency AC services in Pueblo now. We're here to help!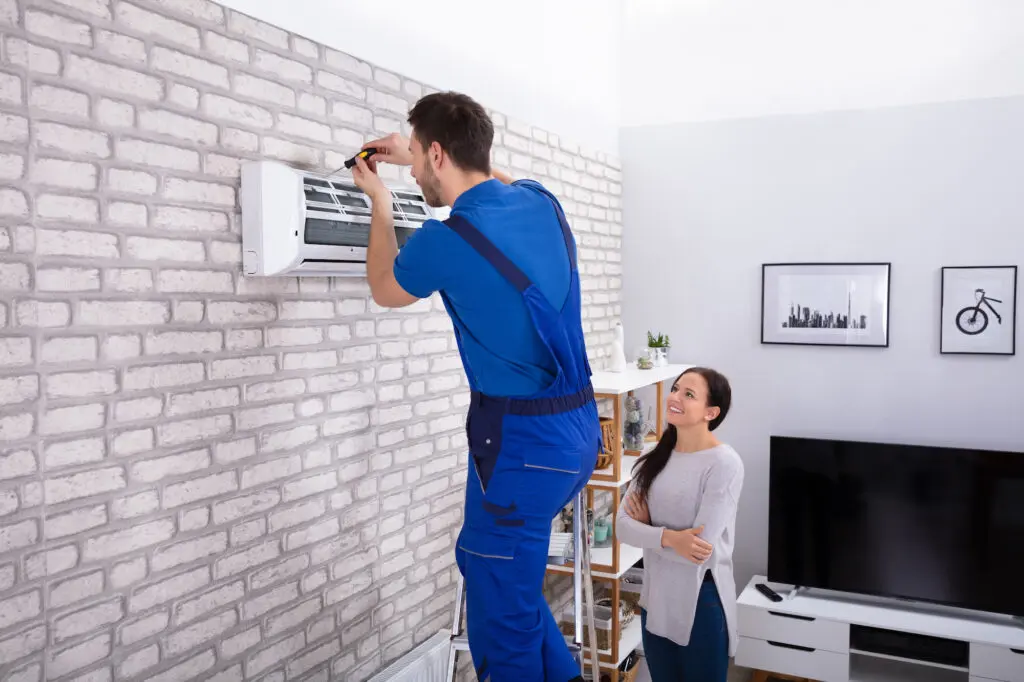 If you need air conditioning repair in Pueblo, call now and say, "Fix my air conditioner!" We'll get you an appointment with one of our AC pros, then get to your house fast and get right to work. No matter what has gone wrong with your air conditioning in Pueblo, we'll have it fixed fast so you won't have to worry for very long. We can perform ay air conditioning repair that you need! Call us with any questions or about the following problems:
At One Source Home Service, we know that air conditioner repair isn't always convenient. In fact, AC problems can pop up in the middle of the night, over the weekend, or even on a holiday. That's why we have emergency air conditioning repair in Pueblo, 24 hours a day, 7 days a week, 365 days a year so that you can always get your AC repair completed when you need it. 
Air Conditioning Maintenance
Air conditioning maintenance in Pueblo can keep your AC running well for years. Our air conditioning maintenance in Pueblo is comprehensive so you won't have to worry about breakdowns or other problems after we've looked at it. There are a few things that need to be checked out and changed out regularly and, in return, it should run better and not cause you the hassle and strain of getting repairs done regularly. Maintaining your Pueblo AC helps you:
Air conditioning maintenance is inexpensive when you compare it to the cost of a new unit. Save yourself money later by investing in maintenance now.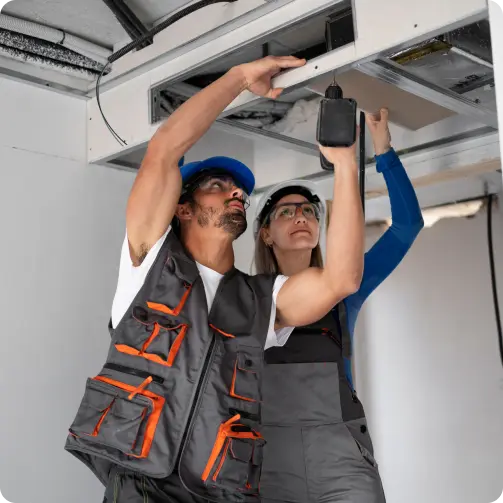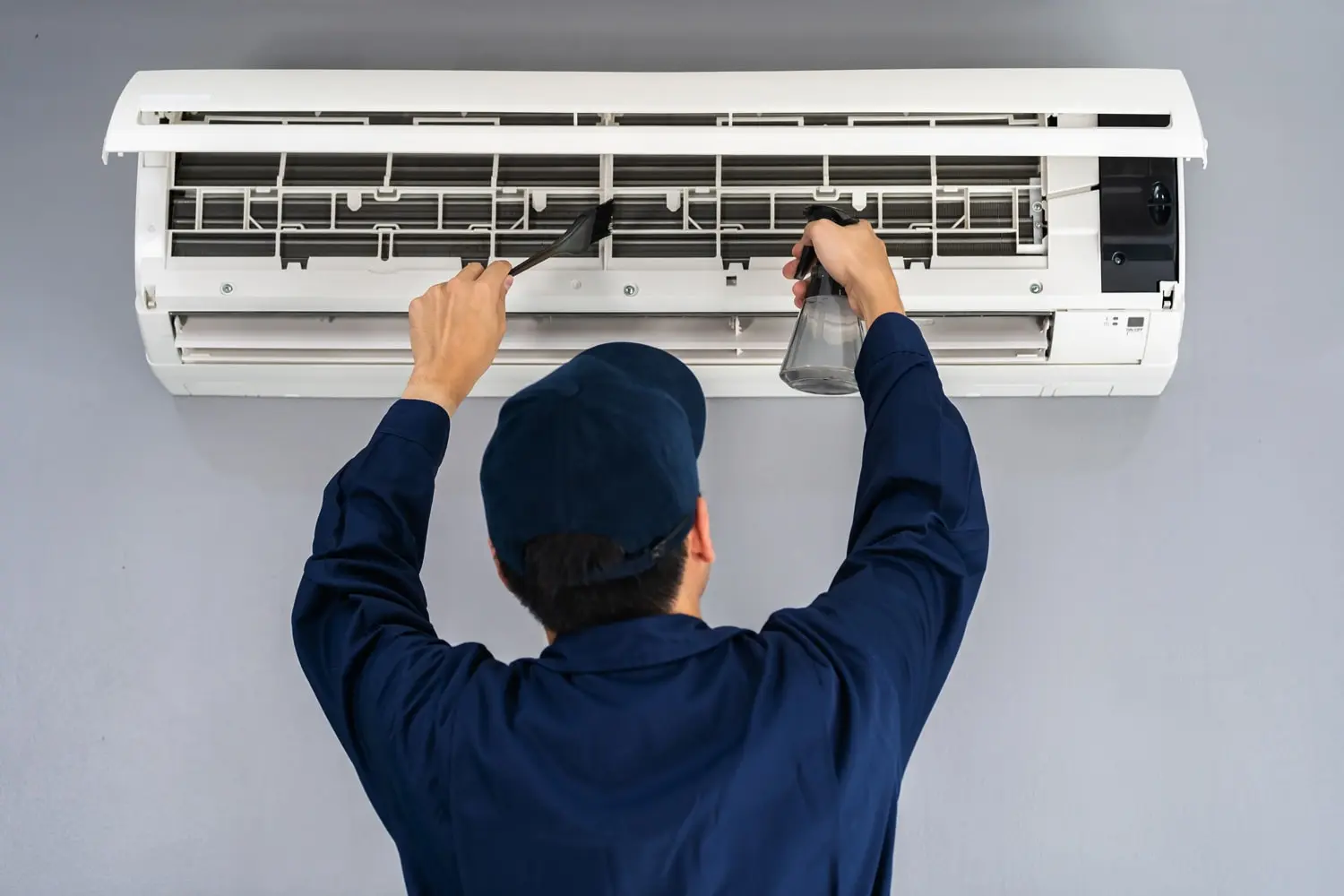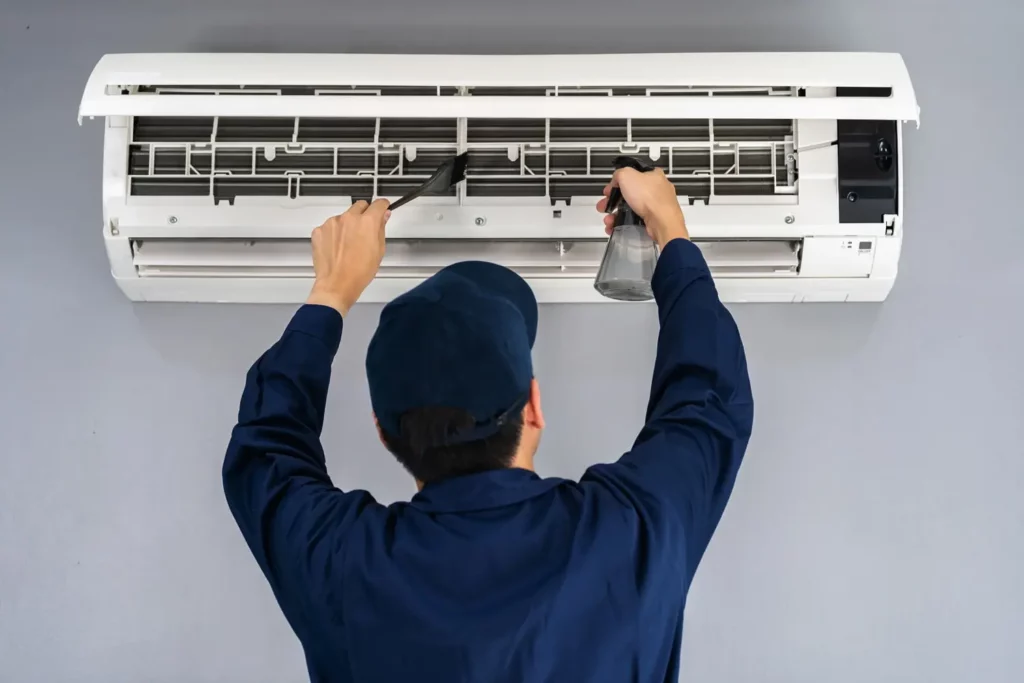 Air Conditioning Replacement
If your air conditioner is broken beyond repair, it's absolutely time to think about replacing it. However, there are other situations where you might want to think about air conditioner replacement, too. Here are some times when we reccommend AC replacement in Pueblo:
We'll recommend an air conditioning replacement in Pueblo that comes from a reliable manufacturer and that should work for many years.
 Most air conditioners only last 10-20 years, depending on the model, when it was installed, and more. If yours is at the end of its lifespan, you could avoid the stress and strain of a complete breakdown by replacing it now. We can tell you how efficiently it's working, then you can make your choice from there. 
You have had a lot of repairs recently
Even if you haven't had to spend a lot to repair your air conditioner, having frequent repairs can indicate that your unit isn't working very well. Your One Source Home Service HVAC technician can give you an opinion on this and, from there, you can decide whether you want a new unit right now or not.
You are facing expensive AC repairs
If your air conditioner needs quite a bit of work to get it running again, you may decide to replace it instead. This is especially true if the unit is older or if this repair is coming on top of other recent repairs. Sometimes, it's in your financial best interests to just replace it instead.
Your AC is too small for your home
Some builders try to cut costs by installing the smallest air conditioner possible when they build a home. If yours is too small for your house and it isn't heating well, the best option is to replace it with a larger unit. We can help you make sure you get one that's the right size this time!
You are always hot at home
 If your AC is running well but it's still not cooling your home, a new unit can be your best choice. There may be something wrong with your current unit, it may be too small, or you may want your home cooler than the current unit can get it. No matter the reason, we'll help you find an air conditioner that will actually cool you down. 
SERVING YOU AT THE HIGHEST LEVEL
Professional, Courteous, Friendly
Very professional, courteous, friendly, and very helpful. They explained a problem thoroughly regarding my AC so that I could make an intelligent and informed decision concerning it. They did an excellent job installing the furnace and we couldn't be happier with it.
One Source Home Service is my go-to company.
Our representative was Justin and you couldn't ask for a more personable, knowledgeable, friendly person to deal with. I had spoken to several other dealers and it was not a hard choice to contract with them to do the job.
They did a great job. Very professional. They were very clean with the worksite and did everything to please
I would use them again in a heart beat!
Very professional and honest. The responded quickly and provided a competitive bid. Once selected they completed the job on time. I would use them again in a heart-beat!!!
Our Colorado Springs service experts will always use shoe covers and floor-protecting tarps to protect your home. It's our highest priority to leave your home in tidy condition.
Before our HVAC or plumbing service team arrives at the appointed time, we will give you a call so you don't have to waste your valuable time waiting or worrying. We are one of the most reliable companies in the industry for home repairs, installations, and maintenance services.
We Value Your Satisfaction
We Value Your Satisfaction
We agree to accept responsibility for your complete customer satisfaction with the materials we use and the workmanship and commercial services we provide. No matter the hour of day or the weather in Colorado Springs, you will find a job well done in your home.
One Source is fully licensed, bonded, and insured for your safety and protection. All team members carry ID cards so you can have peace of mind.
*Mention this offer to redeem. May not be combined with other offers. No expiration date. Conditions apply. Call for details.