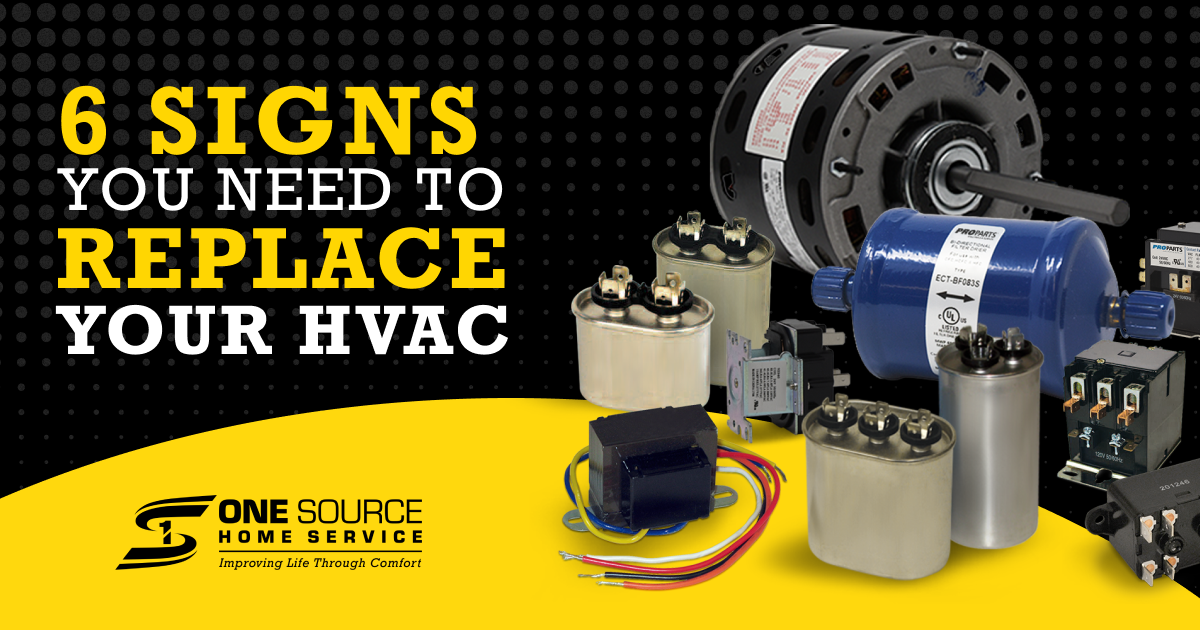 There comes a point in every homeowner's life when replacing the air conditioner becomes inevitable. Mechanical systems, after all, do not last forever, and when they deteriorate beyond repair, the only course of action to take is to replace them. This article will review top indications that your AC is ready for retirement and replacement. We will also provide three critical requirements for getting the most out of your HVAC unit. 
You Know It's Time for a New HVAC When…
So how does one tell that the AC is at the end of its lifespan? This isn't always easy to tell, especially if you're not an AC tune-up service tech. You will know that it's time for an HVAC if you notice the following signs: 
1. It is Old
An average AC unit is built to last 15 to 20 years. If your unit is already within this age range, it may be time to start considering a replacement. Older units usually have a lot of wear and tear that causes them to lose their efficiency. As a result, your energy bills will begin to climb the older the unit gets. 
2. It Breaks Down Frequently
If your unit frequently breaks down, it may be worn out. At this point, you may want to consider whether you'd like to continue paying for repairs that will only grow in cost and complexity or whether you'd like just to buy a new unit. The good news is that most repairs can be avoided with a regular AC tune up.  
3. It Doesn't Heat or Cool the Home Evenly 
If you notice that some rooms in your home are significantly warmer or cooler than others, it may be a sign that your HVAC system is not functioning correctly and needs to be replaced. Sometimes replacing a part or two is an option, but when this problem occurs too often, you will save more money by replacing the unit rather than paying for excessive repairs. 
4. It Makes Weird Sounds
A worn-out unit will produce excessive noise like banging, rattling, or whistling. These sounds typically indicate more severe problems that would necessitate a replacement of the air conditioning unit. 
5. It Produces Poor Air Quality
As the unit ages, it will lose its ability to filter the air as effectively as it once did. As a result, you will notice an increase in dust, allergens, and pollutants in the air. You may also notice a progressively stuffier atmosphere within the home. All of these problems are indications of an incorrectly functioning AC unit that may require a replacement. However, if you keep up with regular AC tune up services, poor air quality will rarely be a concern for you.  
6. The Repairs are Becoming More Expensive
Finally, you will be tempted to get an entirely new unit when you continue to be presented with expensive repairs to your current unit. For example, if your AC technician suggests replacing the compressor, you will be better off replacing the entire unit. Compressors cost between $1,000 to $3,000, which could go towards the cost of a new unit. 
How to Prolong the Lifespan of Your HVAC
Now that you know the seven signs of an HVAC replacement, you are probably wondering how to avoid such an ordeal within your home. The three steps below can prolong your HVAC's lifespan and significantly minimize its repairs. 
Keep Up With Regular AC Tune Ups
The single, most important step in prolonging the lifespan of your HVAC system is to schedule regular maintenance service with a professional AC technician. During this service, the tech inspects the AC for potential problems and makes the necessary adjustments to prevent future repairs. They also clean all moving parts and ensure the unit produces quality air for your home. By doing all of this, your tech will help you save money on future repairs and maximize the years of your HVAC unit. 
Change the Air Filters Regularly
Another critical element to a long lifespan of your HVAC is clean air filters. Clogged air filters cause the AC to work harder and block proper airflow. As a result, it will wear out quicker and require unnecessary repairs and a unit replacement. 
Use the System Properly
We also encourage you to develop proper AC usage habits, which will help extend its lifespan. Set your thermostat to a reasonable temperature, keep the doors and windows closed during operation, and don't block the vents. All of these steps will ensure your unit's smooth and efficient operation, which will serve you for many years to come. 
Schedule Your AC Tune Up Service Today!
When was the last time your HVAC unit received a tune up service? Call One Source today for a quality maintenance service that will help ensure a long-lasting HVAC unit in your home.