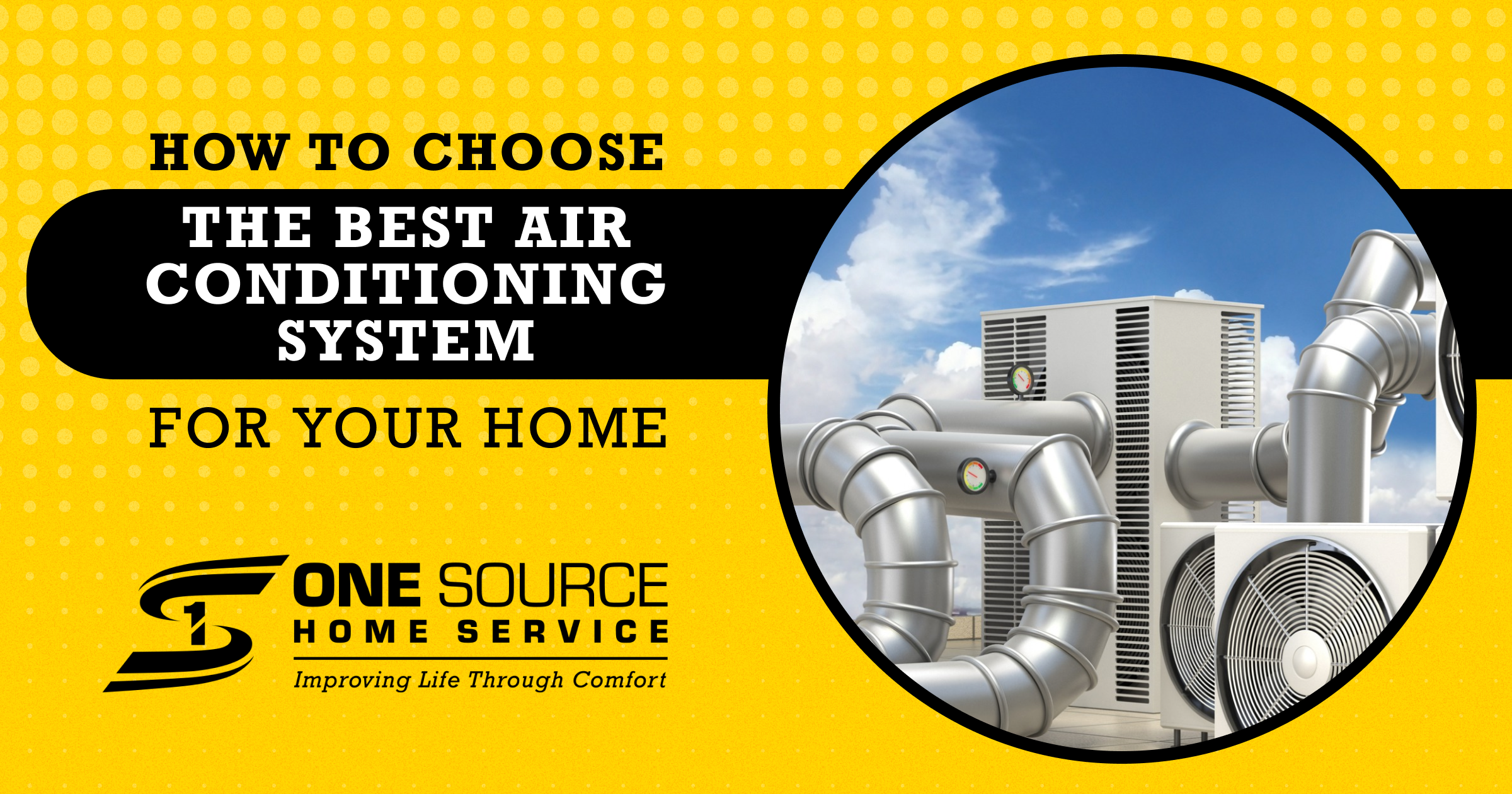 If you're a homeowner with an old air conditioning unit that needs replacing, you're probably wondering where to start with choosing a new unit. This is a common problem for many people who are not AC repair and installation experts.  Luckily, One Source Home Service has a whole team of dedicated AC installation technicians who can guide you in making the most cost-effective decision for your home. 
Make Your AC Installation Decision With These Tips
When choosing the best AC for one's home, these considerations are a good guide to follow: 
Determine Your Cooling Needs
When customers turn to us for their AC installation services, the first step is determining their cooling needs by calculating the home's square footage.  Once we have the square footage, we can determine how powerful of an ac is needed; this is measured in  British Thermal Units (BTUs). 
Consider Energy Efficiency
Another important element is the new air conditioning unit's energy efficiency. Efficiency measures a Seasonal Energy Efficiency Ratio (SEER). The higher the SEER rating, the more energy efficient the unit will be in your home. This means your home will cool down much faster while using the least energy possible. 
By the way, did you know that the recently passed Inflation Reduction Act of 2022 provides tax credits for those who installing high-tier energy efficient air conditioning systems? Read more about these credits on our blog. 
Evaluate Your Budget
It is also important to consider your budget when choosing an air conditioning system for your home. ACs range from a couple hundred dollars to $15,000, depending on how big your home is, the type of AC you choose, and its manufacturer. 
While the initial costs of your AC installation are important to consider, we also encourage you to assess the long term costs. These costs include monthly energy costs, repairs, and maintenance services. Make sure that you are comfortable with both the short-term and long-term costs. 
Choose the Right Type of System
Air conditioners are built in several different types of designs, and it will be up to you to choose the one most suitable for your needs. Most people are presented with three different options: a central air conditioning unit, a ductless mini-split, or a simple window unit. Each type of unit comes with its own pros and cons that your air conditioning installation technician will go over when helping you choose the one you want. 
Look for Additional Features
During the planning phase of the installation, additional features are offered.. These options usually include smart thermostats, air purifiers, and dehumidifiers. 
Sometime during the planning, your AC installation technician will also take the time to assess the conditioning of your air ducts (if you're choosing to go with central AC). They will check it to ensure it is in good condition, with no cracks or leaks. If required, they will recommend a duct cleaning or Aeroseal service to patch up the holes as a preparatory step before the actual AC installation. 
Research the Brand
Before signing off on the purchase and installation paperwork, we encourage you to do your due diligence and research the AC brand you are considering.  Ensure you know the basic pros and cons of the brand and are comfortable with the unit's lifespan, efficiency rate, and overall product specifications. 
Leading AC Installation Technicians in Colorado Springs
Lastly, choosing an expert installation technician is just as important as choosing the unit yourself. After all, what good will it do to have a less-than-qualified technician  install an expensive amenity like air conditioning? Contact One Source today for the best technicians in the area. Our technicians will walk you through your decision and installation, allowing you to choose that best fit for your needs.