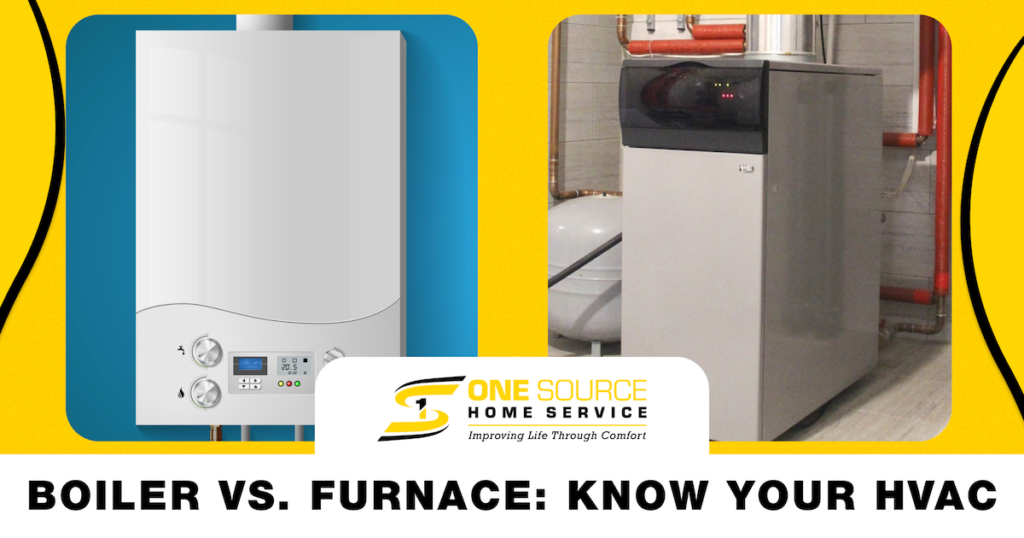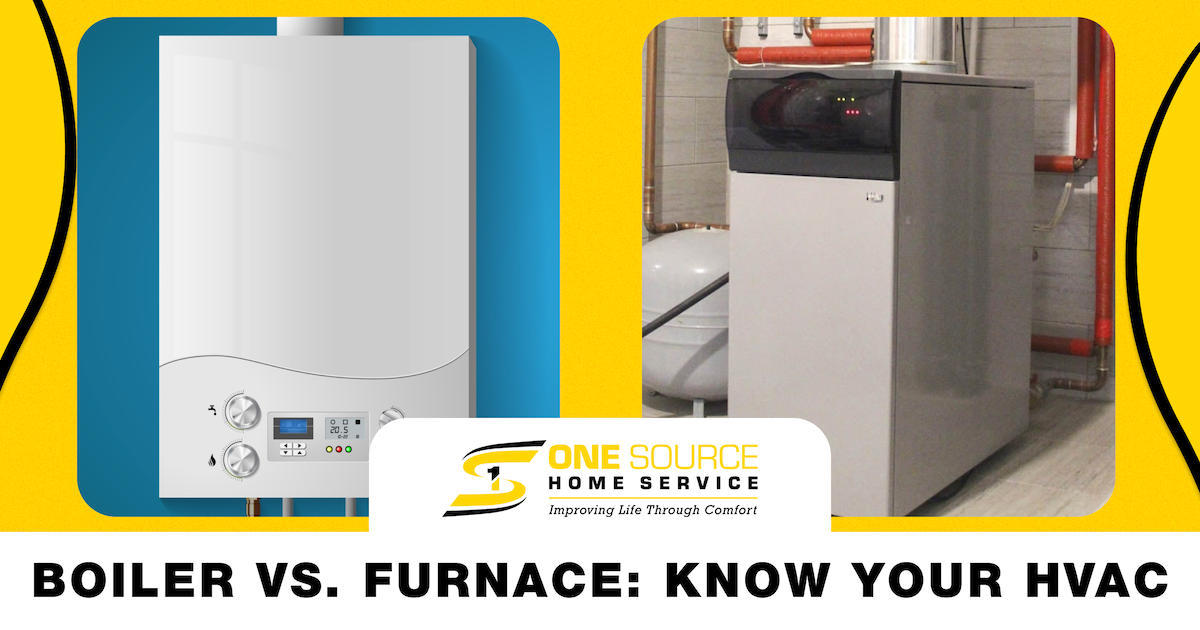 The heating, ventilation, and air conditioning (HVAC) systems in our homes are complex. The many parts and terms used when discussing this very technical subject can seem foreign at times. To simplify your HVAC for you, we will discuss boilers vs. furnaces, and help you determine which heating unit right for your home. 
What is a Boiler?
A boiler often looks like a round or rectangular-shaped tank that heats the inside its chambers. Once the water or steam is heated, it is then distributed through pipes or radiators that travel throughout the house. Boilers aid in heating the home when its cold. Now, let's take a look at some of the pros and cons of using a boiler vs. furnace heating in your home. 
Pros of Boilers
Do not use ducts to provide heat, thus eliminating the spread of dust or allergens that collect in the ducts.
They provide heating while operating quietly.
Less expensive to operate during winter months in comparison to furnaces
Cons of Boilers
When comparing boilers vs. furnaces, they are less efficient with a 50-90% and that number decreases with the system's age.
Initial purchase and installation costs are rather expensive
Boilers come with the ability to be powered by natural gas, propane, heating, and electricity. They typically last 15-30 years, depending on how well maintained they are, their manufacturer, and the climate they are used in. 
What are some of the common signs of a needed water replacement? Read our blog to find out. 
What is a Furnace?
In contrast to the boiler, a furnace heats air and distributes it throughout the house via air ducts with the help of a blow more. It functions much like an air conditioner but produces warm air to heat the house. 
Pros of Furnaces
When comparing the efficiency of boilers vs. furnaces, the efficiency rates of furnaces are higher at a range of 59-98.5%.
Furnaces are less expensive to install than boilers
Furnaces heat quicker than boilers, which is very useful in the coldest days of the year.
Cons of Furnaces
Furnaces are much louder than boilers
They use air ducts to distribute warm air which is an opportunity to spread dust and allergens throughout the house. 
Blow motors that spread the warm air need periodic replacement or repair. If they should loosen, they will cause a great deal of noise. That noise is among one of the common reasons for furnace repair. 
While furnaces are less expensive to install in comparison to boilers, one must note that operating a furnace is more expensive in the long run. This is especially true for those homes that continue to use older models of furnaces. 
Boiler vs. Furnace: Which Do I Need?
So which heating system do you need in your home? According to Energy Saver, the following four factors will determine whether you need a boiler or a furnace in your home. 
Fuel
The type of fuel your heating system will need will largely depend on where you live in the country. Different regions use different fuel sources. Luckily, both boilers and furnaces use common fuels. 
Climate 
The type of heater you get will also depend on the climate you live in. In warmer climates, a space heater may be sufficient enough for the few cold days. However, the midwestern regions require central heating due to the frigid temperatures they face throughout the winter months. 
Efficiency 
Obviously, high efficiency heaters will cost more at the initial purchasing stage. The efficiency you choose will depend on your personal budget and the monthly operating costs you're willing to pay. 
Size
Finally, boilers and furnaces come in various sizes and the system you choose must be able to accommodate your home's needs. For the most accurate sizing of your unit, consult a professional HVAC technician. 
How much does it cost to install a new heating system? Read our blog to learn about how this installation cost is broken down.  
Contact One Source Home Service Today!
Clearly, there are several differences between a boiler vs. a furnace. However, with the professional and experienced technicians from One Source Home Service, your decision does not have to be a difficult one. Contact One Source Home Service today to schedule a consultation and to learn which heating system is right for you. Call us at (719) 532-9000.