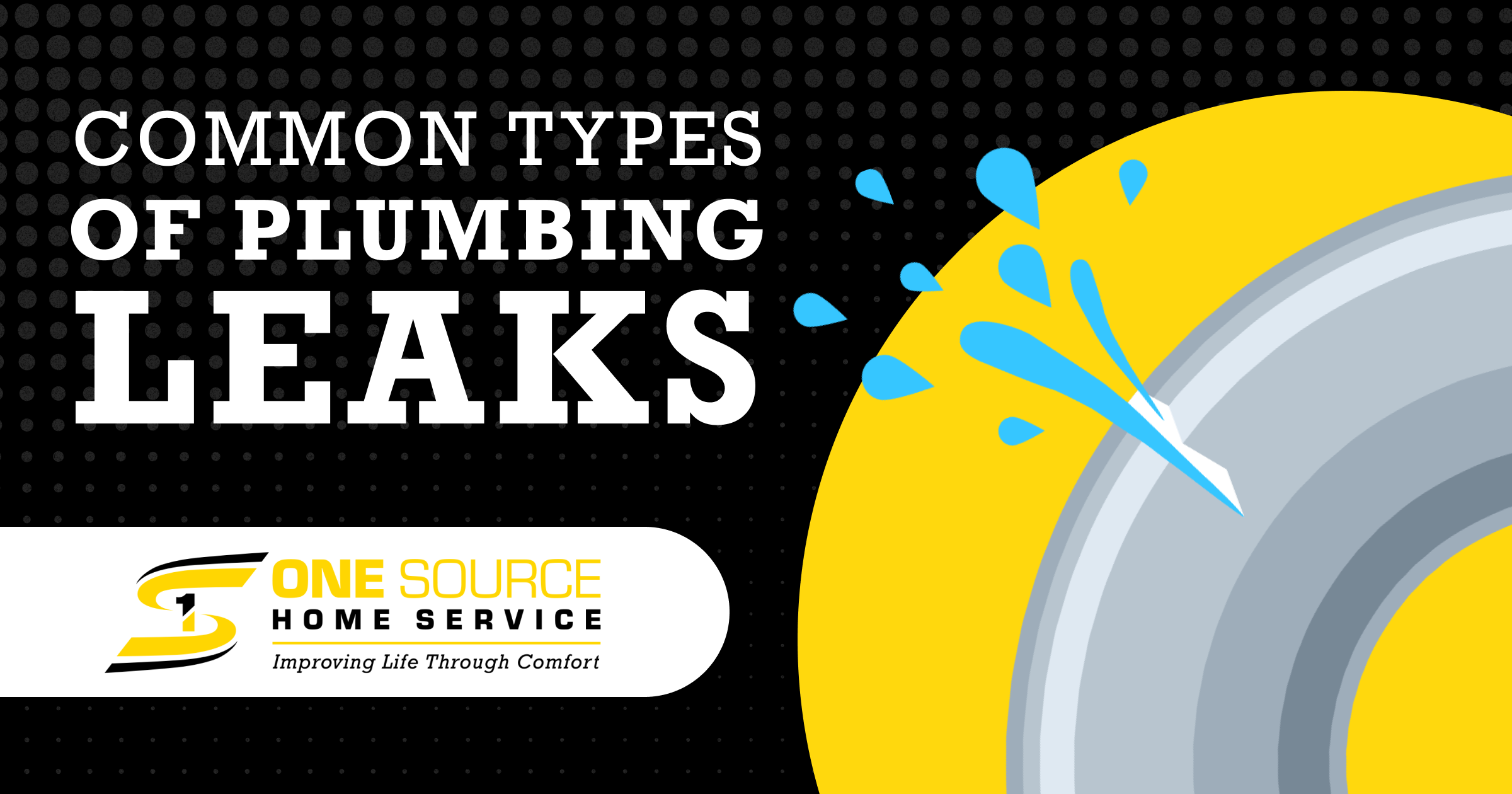 Plumbing is great to have in the home until it begins to act up. The greatest nuisance, most homeowners fear is a plumbing leak. They are messy, stressful to deal with, and often require costly repairs. Regardless of how you feel about these leaks, you should be prepared for them, so that when they occur, you will know how to fix them. As the leading plumbers in Monument, Colorado, we at One Source Home Service know all there is to know about plumbing leaks. Below, we share the common types of leaks to expect around your property at one point or another.
Leaks to Expect Around Your Property
Pipe Leaks
The most common types of leaks are probably pipe leaks. These are the types that happen underneath the sink in the kitchen or the bathroom. They are particularly annoying and require immediate attention because the sink is inoperable until the leak is repaired. 
Pipe leaks occur due to corrosion in the pipes or broken seals. Sometimes applying a bit of plumber's putty will help get the leak resolved, which is fairly easy to do yourself. But, if that doesn't work, you will need to contact one of the plumbers in Monument, Colorado to help you out. 
Slab Leaks
Though all leaks can be a mini nightmare, none of them are quite as stressful as a slab leak. These types of leaks develop beneath the concrete foundation of the home. The water lines are located so close beneath the slab that if they leak, the water will seep through the slab, which is how this occurrence received its name. 
Slab leaks are very concerning as they can cause great damage to the foundation, the walls, and floors. The ongoing leak will result in higher water bills and can lead to mold if it isn't caught early enough. Unfortunately, this repair isn't a simple DIY project. You will need an expert, local plumbers in Monument, Colorado will be able to assist you in resolving this issue. 
Toilet Leaks
Toilet leaks are messy and even hazardous, potentially causing a fall in the bathroom which leads to injuries. Such leaks are often the result of a deteriorated flush valve which can be found at the bottom of the tank. This valve must seal properly and if it doesn't water will into the toilet bowl and spill out. 
Obviously, when you see this happening, do not use the toilet until a plumber in Monument had the chance to fix it. Otherwise, things will get messy real quick and you will be dealing with a flooded bathroom. 
Water Fixture Leaks
A leaky faucet can be a very wasteful and expensive problem in the home. It wastes a lot of water if the leak goes on without being addressed properly. That waste costs a lot on water bills and is harmful to our environment.
Faucet leaks are caused by one of the following problems: 
Damaged cartridge

Broken washer

Water pressure

Malfunctioning O-ring

Deteriorated valve seat
Now, we understand that you're not a plumber in Monument, Colorado and trying to figure out the cause of your leak isn't your forte. However, One Source Home Service has a whole team dedicated to troubleshooting such issues. Check out our blog to understand if your water leak truly requires repair. 
Sewer Leaks
The least pleasant leak of them of all is a sewer leak. These types of leaks are a slippery slope to a whole host of other issues. You will see an increased water bill and your home and property will have that unmistakable sewer smell. If the leak isn't tended to in a timely manner, you'll find new creatures on your property in the form of pests and rodents of all kind who will settle there like faithful tenants. 
Unless you're an expert in plumbing repair, sewer leaks aren't something we recommend fixing on your own. Schedule a repair service as soon as you can to avoid all the issues that come with sewer leaks. 
Plumbers in Monument, Colorado
Are you in need of plumbing repair for a leak around your home? If so, don't hesitate to reach out to the leading repair service at One Source Home Service. We're available 24/7 for any and all plumbing repairs. Call us at (719) 745-8838.