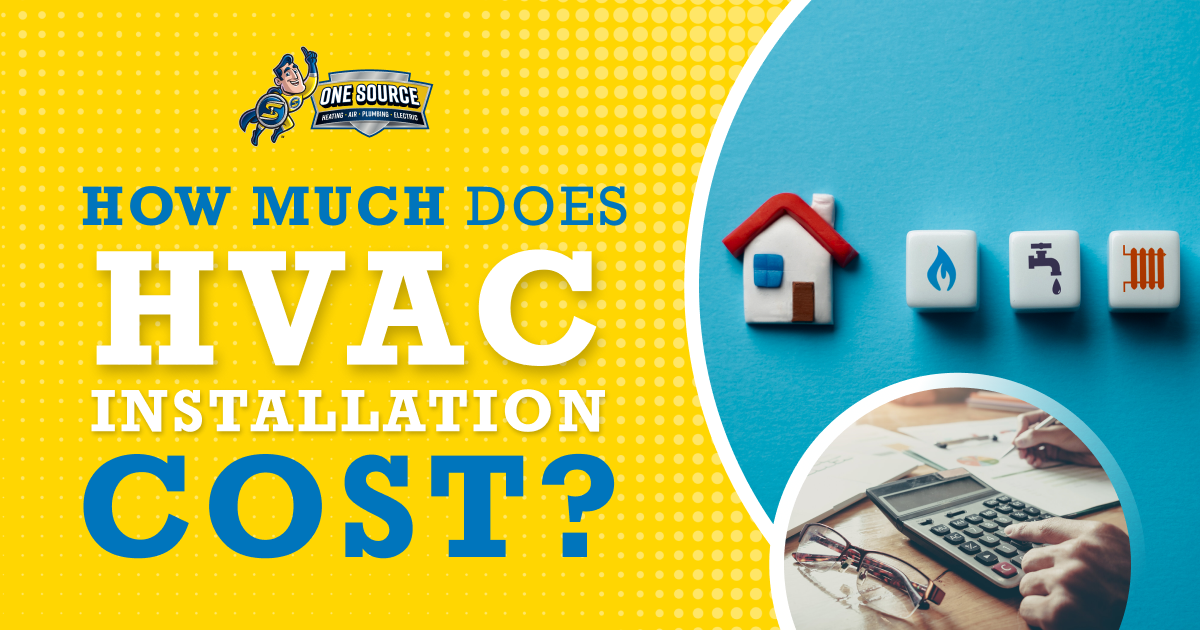 Air conditioning systems are important amenities that keep our homes comfortable throughout the year. Whether you need to stay cool in the summer or form in the winter, your HVAC system will be the key player in your home. This is why it is essential to be aware of all the factors that go into installing a new air conditioning unit, including its costs.
As we all know, installing or replacing an HVAC system is a significant investment, and it's essential to understand the reasons behind those costs. This blog will explore the complexities of HVAC installation, costs, and breakdown of the various factors that impact your budget. Read on to learn how you can prepare for the cost of installing a new AC unit in your home.
Understanding HVAC Systems By Type 
They are Marigny, different types of HVAC systems, and just the type of AC you choose will greatly impact the installation process and its costs. Each of these systems regulates the temperature and air quality in your home. A typical HVAC system consists of multiple components, including a furnace or heat pump, air conditioner, ductwork, and a thermostat. 
Average AC Installation Costs by Unit Type
Below is the typical selection of HVAC systems that most consumers get to choose from, along with their average installation costs:
Central air conditioning ($3,800-$7,500)

Window air conditioning ($150-$550)

Ductless mini-split ($2,000–$14,500)

Portable air conditioning ($90–$500)

Geothermal heat pumps ($4,200–$7,600)
The type of air conditioning system that you are installing in your home will largely depend on the advice you receive from your HVAC installation technician and the current system that you have in your home.
Factors Affecting HVAC Installation Costs
Once you figure out which type of HVAC system you want for your home, there will be other factors that will affect the installation costs. These factors include the size of the property that the HVAC will be installed in, the brand and model of the equipment, energy, efficiency, ratings, your local climate, labor, installation charges, and any necessary ductwork or ventilation.
Size of the Property
The size of your home or property will directly influence the size and capacity of the HVAC system required. Larger spaces will need more extensive and mighty systems, which can cause installation costs to increase. We took the three most average square footage sizes of homes across America to provide a visual of how much it would cost to install a central air conditioner in these sizes of homes. 
We took the three most average square footage sizes of homes across America to provide a visual of how much it would cost to install a central air conditioner in these types of homes.
1,000 – 1,200 sq. ft.: $3,100 – $5,100

1,500 – 1,800 sq. ft.: $3,400 – $5,400

2,000 – 2,400 sq. ft.: $4,200 – $6,200
These average costs will fluctuate depending on your exact square footage and the type of AC you choose for your home.
Brand and Model of Equipment
The initial installation cost of your air conditioning unit will also fluctuate, depending on the brand and model of the equipment. At One Source Home Service, we pride ourselves on working with the nation's leading air conditioning manufacturers to ensure the highest quality of installation for you and your household. Here are the average costs for the top air conditioning brands in the country:
York: $1,799

Rheem: $1,960

Goodman: $1,980

Carrier: $2,610

Lennox: $2,690

Trane: $2,985
The brand you choose for your AC needs will depend on your budget and the advice your HVAC installation technician provides.
Energy Efficiency Ratings
HVAC systems are signed efficiency ratings, such as SEER (seasonal energy efficiency ratio) for air conditioners and AFUE (annual fuel utilization efficiency) for furnaces. Higher-rated systems tend to cost more upfront but can lead to lower energy bills over time.
Keep in mind that the federal government provides energy tax credits on HVAC unit installations with high-tier energy efficiency ratings. Read more about it on our blog.
Local Climate and Location
Your climate in geographic location can also influence the type of HVAC system you need. Extreme temperatures may require more robust systems, affecting installation costs.
Labor and Installation Charges
Because the AC installation technician will spend many hours working on putting a new system into your home, they will require compensation for the time and work they provide. On average, AC installation technicians make $27.44 an hour nationwide. However, this wage depends on their experience level and the type of work they perform. 
In addition to the labor costs, you will need to consider the cost of materials required for the job to be done at the highest level possible. Ultimately, the better your materials and HVAC technician are, the better it will be for you in the long run. 
Ductwork or Ventilation
If your property doesn't have existing ductwork or ventilation, you'll need to factor in the cost of installation or modification. Ductwork is expensive to install because it is highly labor-intensive and will require many, many materials. We recommend that you take the time to request multiple quotes from multiple HVAC installation technicians to get the best value for your dollar.
Needing a New AC Installation?
Is it that time for a new air conditioning installation in your home? If so, look no further than to the professional and seasoned experts at One Source Home Service. We provide upfront pricing on every type of job we perform and are committed to delivering the top-quality installation services that you deserve. 
Contact One Source Home Service today for a free estimate and to learn about the promotions, offers, tax credits, and deals we have going on. That you deserve. Contact us today for a free estimate, and to learn about the promotions, offers, tax credits, and deals going on.