Colorado Springs, Colorado (November 11, 2021) – One Source Home Service by Air Pros USA is thrilled to announce the local winners of the company's 2nd annual Veterans Day Giveaway are Alan and Melissa Rolli. To recognize the sacrifices this Colorado Springs couple made in service to the country, One Source Home Service by Air Pros USA surprised them with a new furnace at their home.
"We are extremely thankful to One Source Home Service and Air Pros USA for recognizing all Veterans and we sincerely appreciate the new furnace just in time for winter," said Alan and Melissa Rolli. "We want to thank everyone who voted for us in the public portion of the giveaway, and we are pleasantly surprised that we are chosen for this generous gift."
Melissa and Alan Rolli both served in the U.S. Army. Melissa was on active duty from 1999 to 2001 and Alan served from 1997 to 2003.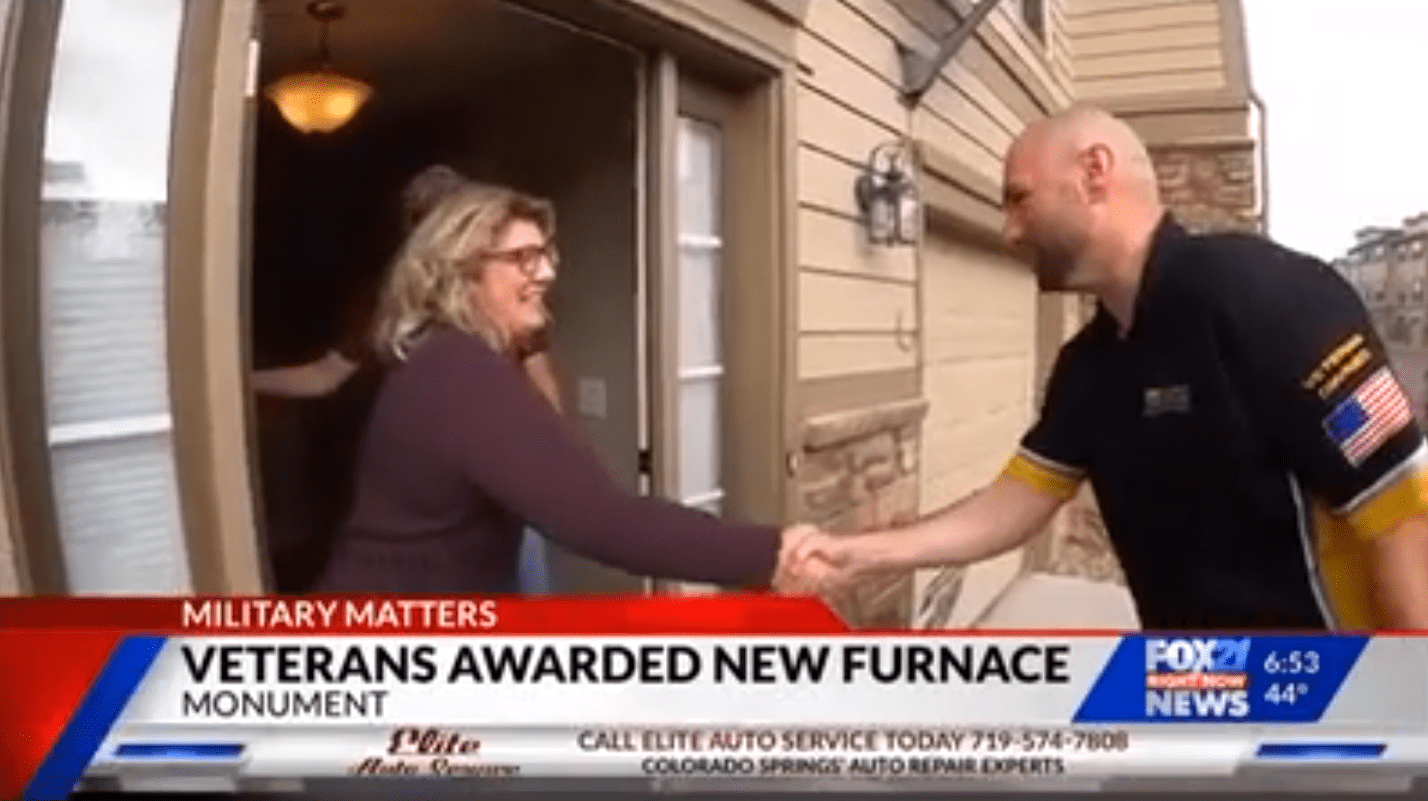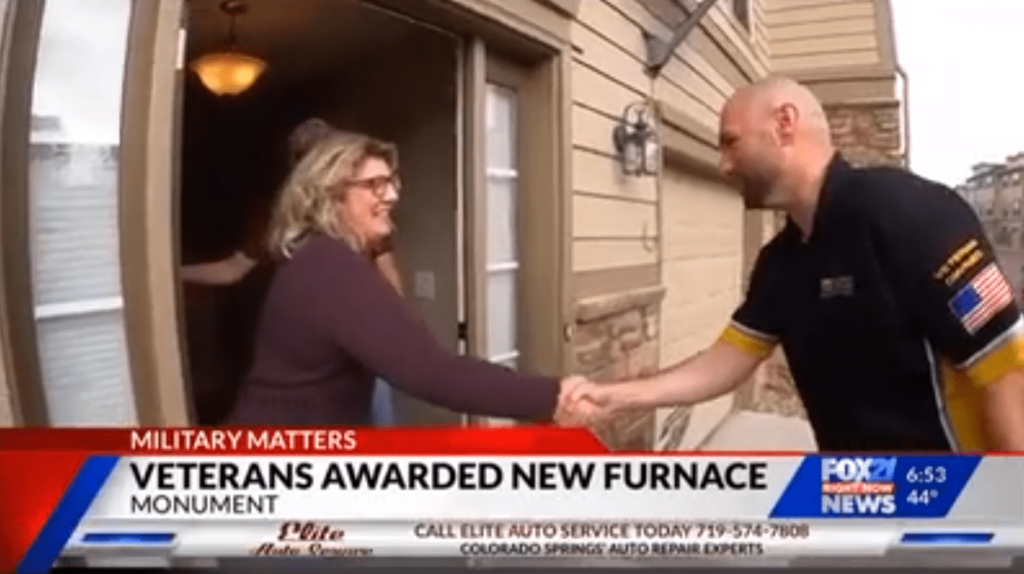 Alan was an Information Systems Operator/Analyst who was stationed at Fort Hood, TX, the Supreme Headquarters Allied Powers Europe in Belgium, and Bosnia. Throughout his career, Alan was awarded two Army Achievement Medals, one Army Commendation Medal, the National Defense Service Ribbon, Army Service Ribbon, Overseas Service Ribbon, two Good Conduct Medals, NATO Medal, and Armed Forces Expeditionary Medal.
Melissa served as a Paralegal Specialist providing legal and administrative support in all areas of criminal law, family law, international law, civil and administrative law, contract law and fiscal law. She served primarily at Fort Hood, TX and was awarded an Army Commendation Medal and an Army Service Ribbon.
Today, Melissa continues to work as a paralegal in Colorado, and Alan works at an insurance underwriting software company. The couple has four boys and the family loves hiking, fishing, camping and all things outdoors.
"We are honored to be able to recognize these local military heroes and provide them with a new furnace unit and installation this Veterans Day," said Anthony Perera, founder of Air Pros USA. "We truly loved learning about our local Veterans through this giveaway. This is just a small way for us to express our gratitude for their service and sacrifice."
The Rolli's also give back to the community. Alan frequently volunteers his time coaching youth sports organizations. Melissa routinely volunteers with Cub Scouts, her school PTO and other organizations as projects and opportunities arise. Most recently, Melissa volunteered her talents to the greater Colorado Springs community taking photos for graduating seniors that could not otherwise afford them.
Air Pros USA surprised Veterans in five cities this month with a free furnace or air conditioning unit including Spokane, Colorado Springs, Ft. Myers, Atlanta, and Mobile. For more information about the company's Veterans Day Giveaway, visit www.airprosusa.com.
About Air Pros USA:
Air Pros USA was founded in South Florida in 2017 on the promise of integrity, reliability, and putting our customers first. The company has quickly expanded to many metro areas within Florida, Alabama, Mississippi, Colorado, Georgia, Texas, and Washington, with more locations expected to be introduced soon. Air Pros USA currently employs more than 450 experienced professionals in more than a dozen metro Service locations including Miami, Orlando, Dallas, Atlanta, Colorado Springs, Mobile and Spokane. For more information visit www.airprosusa.com.
###
For media inquiries, please contact:
Smriti Shakargaye
10 To 1 Public Relations
smriti@10to1pr.com
480.468.3349