Lighting Repairs & Installation
When a light stops working, you just replace the bulb, right? Well, most of the time. Other times, lights go out because of electrical problems or faulty wiring. If you've switched out the bulb and your lights still aren't working, contact us at One Source today for 24/7 emergency electrical help. We'll have a skilled electrician as your door as quickly as possible to get your lights back on as quickly as possible.
And if it's lighting installation that you need, we'll get that project completed, too. Contact us whenever it's time for new lights and we'll be there fast to get you the lighting installation that you need.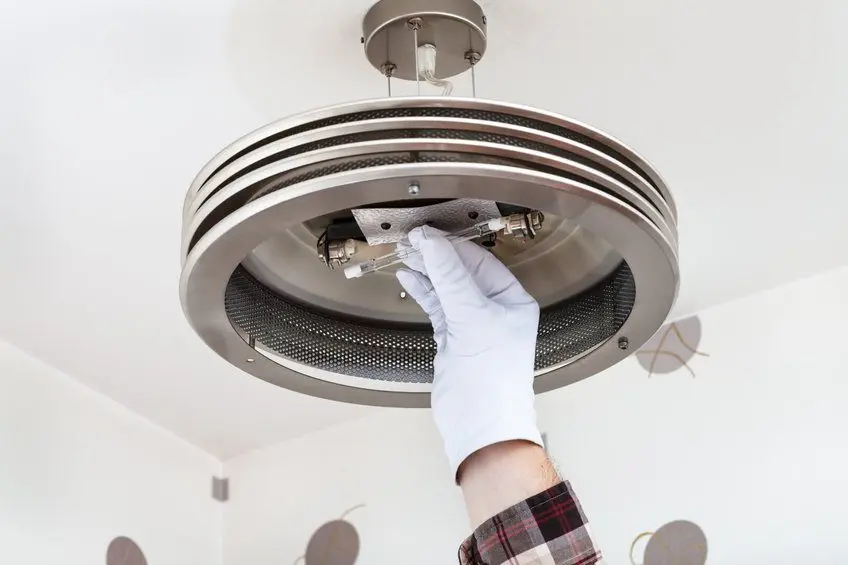 Contact ONE SOURCE HOME SERVICE TODAY
The process begins when you give us a call and speak to one of our world class problem solvers that are available 24/7/365.
Lighting Installation in Colorado Springs
Many homeowners avoid installing new indoor or outdoor lights in their homes because the project seems too daunting. After all, putting in new lights can mean adding wire or rewiring parts of the house, and that can feel intimidating. People also don't like to disrupt their lives like that, unless they have to or they know that the project really won't be that bad.
That's where we come in. At One Source Home Service, we will take the stress and strain of the project on ourselves, so you don't have to carry it anymore. We want your home to be your haven, your safe and happy place, and we'll work hard to make sure it becomes that. We'll also work hard to make your lighting project as minimally disruptive as possible, so you don't have to be displaced or under that strain for long.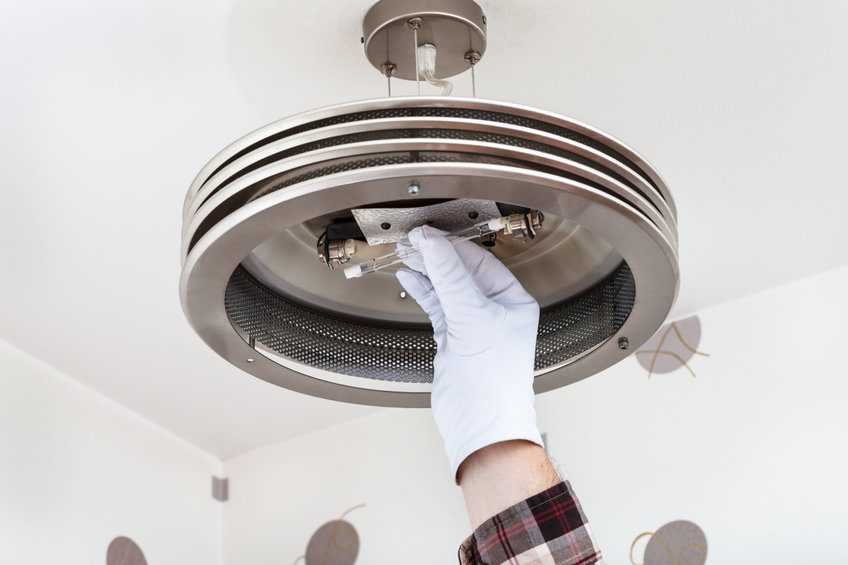 Is your lighting outdated or just not working for you anymore? Give us a call and we'll help you figure out how to update it in a way that will look better, work better, and even use the existing wiring that you have, as much as possible. We'll work with your designer and any other contractors involved, too, to coordinate our efforts and ensure that your home becomes your castle. 
Need to update that track lighting in the kitchen? Are those can lights in your hallway just not working for you anymore? We've helped numerous homeowners in Colorado Springs and the surrounding areas to solve these problems and more. Give us a call. We'll send out an expert electrician to look at your home, assess your needs, and help you come up with a solution that will work. 
Before we do any work, we're always up front about how much it will cost and how long it will take. We'll work with you to keep things within your budget and to make the project as minimally disruptive as possible.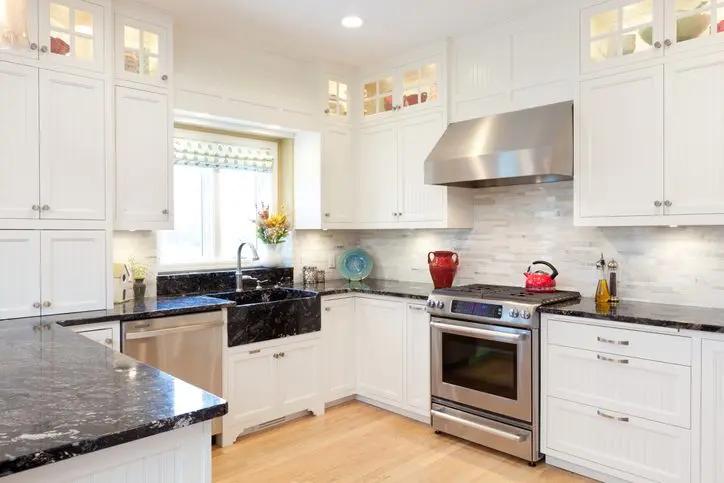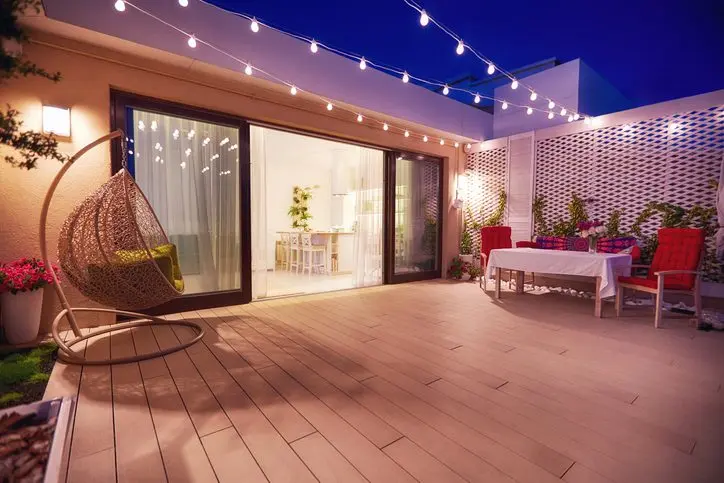 Do you want to upgrade your patio to include some amazing new lighting? Maybe you want some new lighting around your fire pit, or you'd like to install a new ceiling fan with lights for your outdoor patio to make summer events more comfortable?
We'll take on all of these projects and more. We are experts in solving outdoor lighting problems, so your home can be inviting and safe. We know that you want to spend more time outside, especially when the weather is nice, and we'll work hard to get your outdoor lighting installed so you can have the maximum amount of time outdoors this summer. 
Colorado Springs' Lighting Experts
Give us at One Source a call and we'll solve your lighting problems. No job is too big or too small for us, so let us know what you need today. Our Colorado Springs electricians will get the work done and they won't leave until you're satisfied with everything.
SERVING YOU AT THE HIGHEST LEVEL
Professional, Courteous, Friendly
Very professional, courteous, friendly, and very helpful. They explained a problem thoroughly regarding my AC so that I could make an intelligent and informed decision concerning it. They did an excellent job installing the furnace and we couldn't be happier with it.
One Source Home Service is my go-to company.
Our representative was Justin and you couldn't ask for a more personable, knowledgeable, friendly person to deal with. I had spoken to several other dealers and it was not a hard choice to contract with them to do the job.
They did a great job. Very professional. They were very clean with the worksite and did everything to please
I would use them again in a heart beat!
Very professional and honest. The responded quickly and provided a competitive bid. Once selected they completed the job on time. I would use them again in a heart-beat!!!
Our Colorado Springs service experts will always use shoe covers and floor-protecting tarps to protect your home. It's our highest priority to leave your home in tidy condition.
Before our HVAC or plumbing service team arrives at the appointed time, we will give you a call so you don't have to waste your valuable time waiting or worrying. We are one of the most reliable companies in the industry for home repairs, installations, and maintenance services.
We Value Your Satisfaction
We Value Your Satisfaction
We agree to accept responsibility for your complete customer satisfaction with the materials we use and the workmanship and commercial services we provide. No matter the hour of day or the weather in Colorado Springs, you will find a job well done in your home.
One Source is fully licensed, bonded, and insured for your safety and protection. All team members carry ID cards so you can have peace of mind.
*Mention this offer to redeem. May not be combined with other offers. No expiration date. Conditions apply. Call for details.