Furnace Repair in Colorado Springs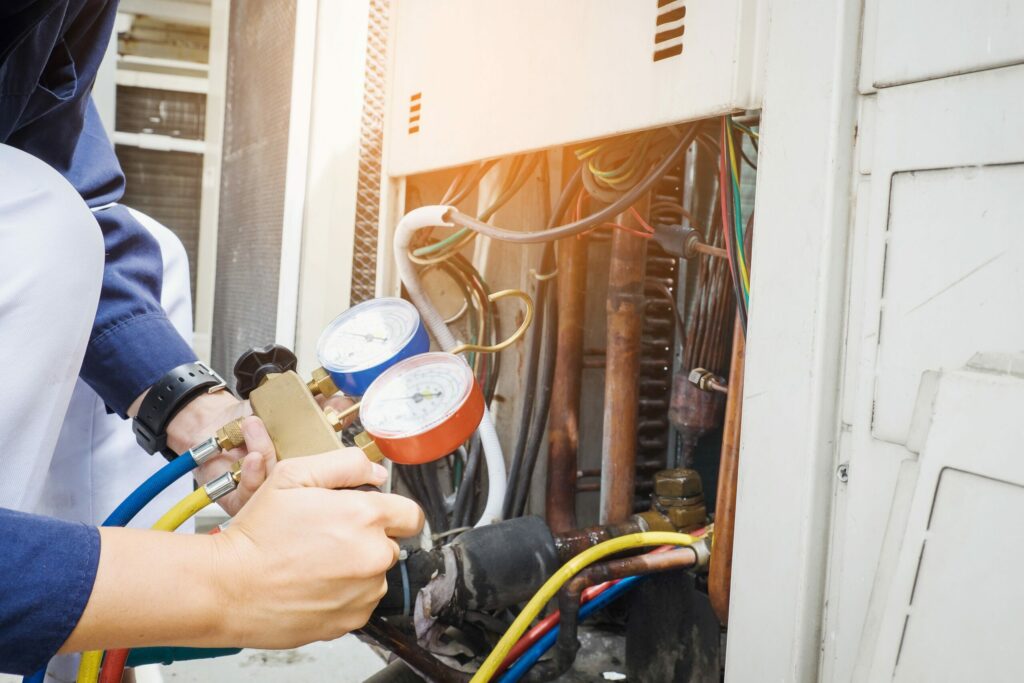 It is not a secret that Colorado Springs gets pretty chilly in the winter months. A broken furnace can create a lot of discomforts and even chaos as you rush to have it repaired. Luckily, the neighborhood's top furnace repair services in Colorado Springs are just one phone call away from helping you get your furnace heater back to order. Don't be stuck in the cold this season; call our team for help!
Furnace Repair Service Technicians
When you turn to One Source Home Service for your heating repair needs, you can trust that the technician performing the repairs is a certified expert who will get the job done right the first time. You can expect the following from One Source Home Service technicians: 
Prompt, punctual, and efficient response times

Licensed and insured professionals

Uniformed technicians

Fully equipped & labeled van 

Trained and seasoned technician to provide every type of furnace repair

Specialized in oil and gas furnaces 
With One Source, you can rest assured that your home, time, and safety will be accounted for and cared for as our technicians work to restore your furnace. 
When is it Time to Call a Furnace Repair Service?
Are you wondering if calling furnace repair is warranted at this time? As you consider calling a local technician, think about these common signs that require furnace repair:
Excessive Noise
Any banging, whistling, screeching, or howling can be a symptom of an internal furnace issue. Even the smallest noise will escalate to a big problem if it isn't addressed in a timely manner.
Bad Air Flow
Clogged air filters and low refrigerant fluid levels are the most common causes of insufficient airflow. It will decrease efficiency and wear out the unit if a furnace repair tech in Colorado Springs doesn't appropriately resolve it.  
Increased Energy Bills
When you're paying more in energy bills, this must be investigated because this indicates poor furnace efficiency. 
Accumulation of Dust
If there is a lot of dust in the air when your furnace is working or the atmosphere is muggy, you must call a furnace repair technician to investigate the problem. The most common culprits of poor indoor quality are dirty air filters and ducts, which our technicians can easily clean out.
Foul or Burning Smells
Foul smells coming from the vents also require professional attention from a One Source technician. 
If you smell burning smells or gas smells, please shut off the furnace immediately and your local technician as soon as possible. These smells can indicate a gas leak, which is extremely dangerous. 
24/7 Furnace Repair Services
Whether it's during the day or in the middle of the night, One Source Home Service technicians are available at a moment's notice to provide the necessary local furnace repairs in your homes. No furnace issue is ever too significant for our technicians, and we are available 24/7 to see your repair needs. 
Our prompt and reliable repair services include: 
Quick response time to address your furnace concerns

A thorough assessment of the issue 

Upfront and transparent pricing

Latest furnace repair equipment for optimal quality
As your most reliable neighbor, One Source Home Service is here to ensure that your furnace is functioning safely, effectively, and efficiently. Whether you have an urgent need or a routine repair, our furnace repair technicians have you covered, and no repair is too great for our team of seasoned techs. 
Furnace Repair Experts
Does your furnace require the attention of a repair technician? Contact One Source Home Service for prompt, efficient, and high-quality heating repair service by calling (719) 359-5292.