Furnace Repair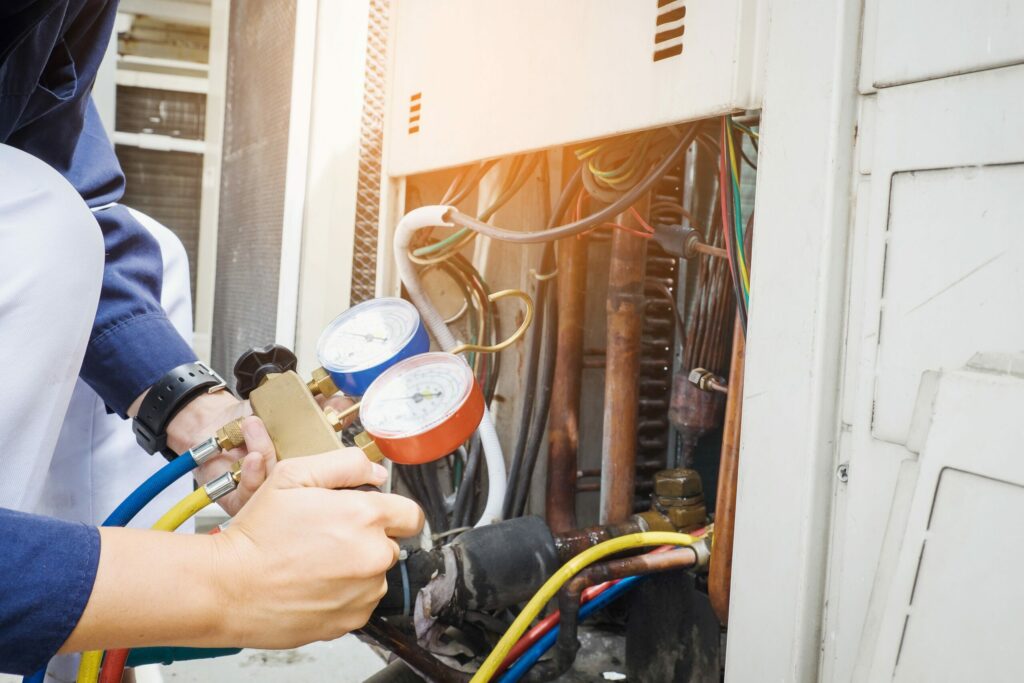 If your Colorado Springs furnace is broken, don't worry! Instead, call on us at One Source Home Service as soon as you notice a problem. We are the "heating company near me" that you've been scouring the Internet to find and we will get your furnace repair in Colorado Springs completed ASAP.
When Will Furnace Repair Help Me?
Many people aren't sure if they need a furnace repair. We are always willing to take a look at your furnace if you think it's not working well, or you can call us when you're experiencing any of the following problems:
Your furnace won't turn on, is stuck on, or only turns on briefly before turning off again.
You hear odd sounds coming from your furnace or whenever it is running.
Your furnace blows air that is cool or lukewarm.
You are cold in your home no matter how high you set your thermostat.
Avoid Furnace Repair by Calling for Furnace Maintenance Today!
If you don't like calling for furnace repair in Colorado Springs, we don't blame you! Avoid urgent repairs when you commit to regular furnace maintenance.
When you sign up for furnace maintenance, we will look over your furnace and clean it out. If we find any problems, we'll work with you to get them fixed fast so they don't cause breakdowns later on.
Contact us right away the next time your furnace is not working. Say, "Fix my furnace, please!" and we'll be there soon to get you warm again!