Here, at One Source Home Service, we understand how homes work. We know that when it comes to energy proficiency and conservation, your property has the space and potential to make your life, and your finances, even better. We are proud to carry exceptional products by such brands as: American Standard, Coleman, Slant Fin, and NTI.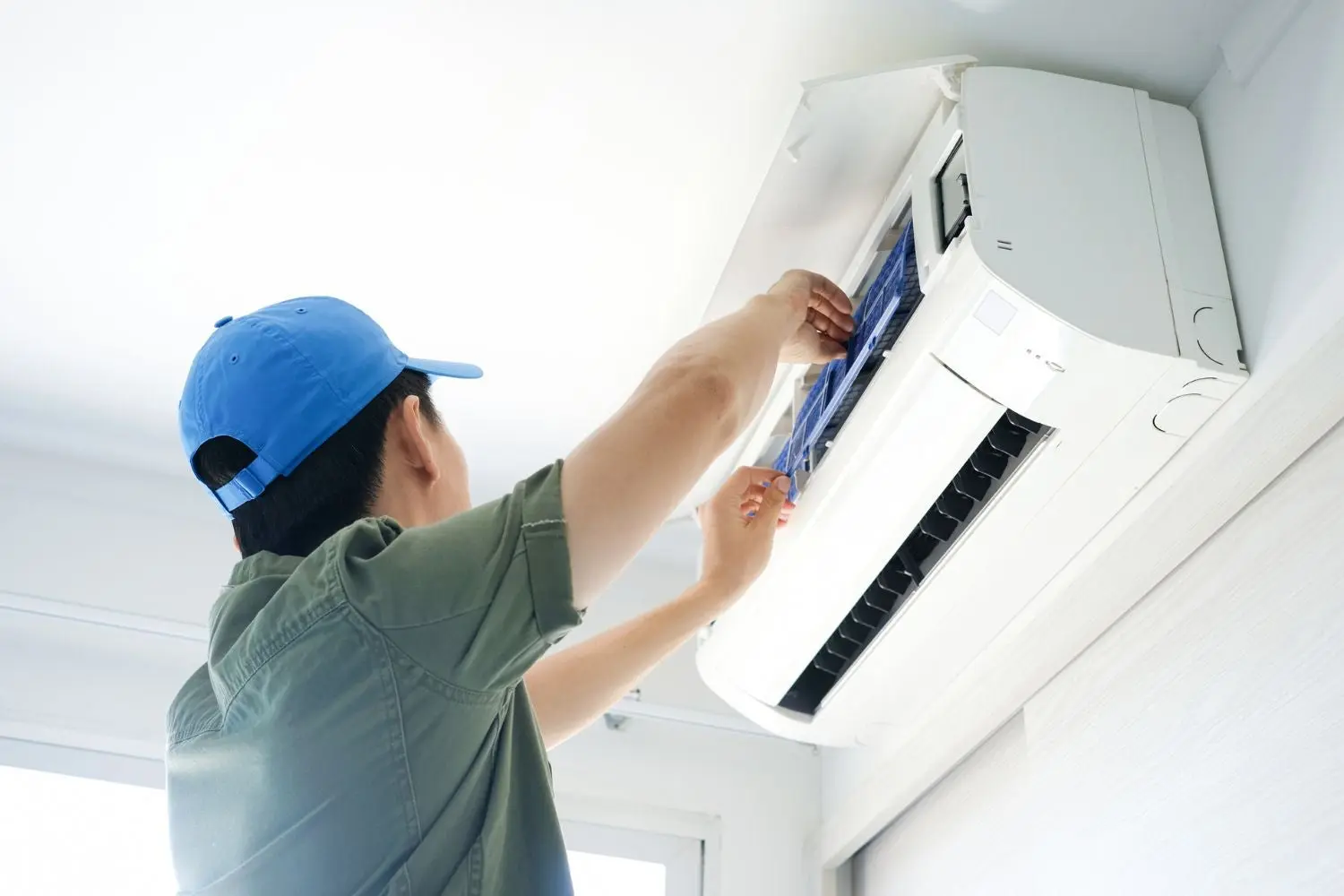 Contact ONE SOURCE HOME SERVICE TODAY
The process begins when you give us a call and speak to one of our world class problem solvers that are available 24/7/365.
How Does This System Work?
Heat pumps work by taking in the heat from outdoors and converts it to warm air before it lets it in your home to cool, and in turn, takes the warm air from inside your home and expels it outside. This system also works when it comes to cooling your home, but instead of taking in warm air outside, it works just like any other central air system would, but without the ductwork and additional equipment.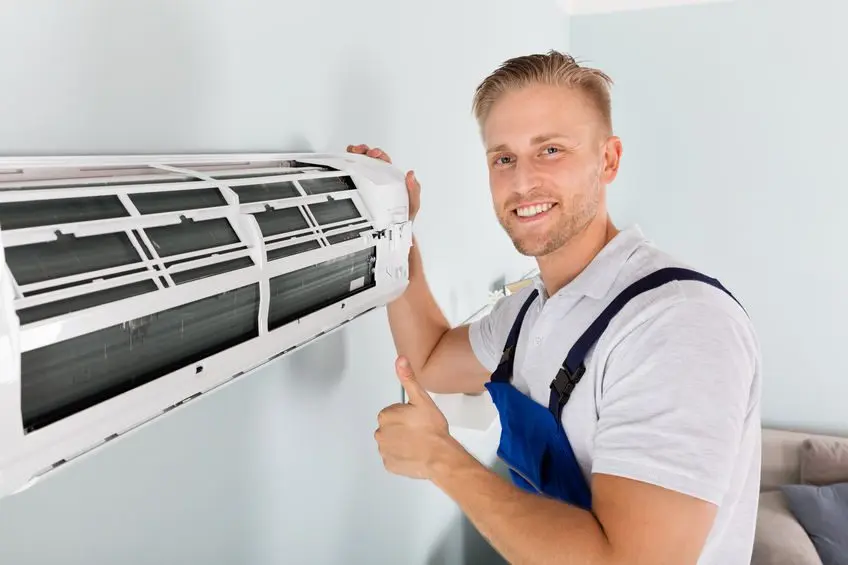 Now, you might have never imagined that the air circulating in your home can become an important asset when it comes to your energy consumption. It is true that windmills or air turbines create energy via wind power, but installing one, for a small home, is quite unnecessary and a big waste of money. Luckily, there is a system that can not only bring you energy saving benefits, but also fit in or around the property of your home, and that is called the ductless heat pump system.
Normally, most homes use their air ducts to install insulation and HVAC systems that improve the air quality in their home, and aid them with their energy consumption woes. Using the air ducts however, can take some time and disrupt your daily activities. Receiving comfort should never be uncomfortable, and this is where ductless heat pumps reveal its charms.
Advantages of Ductless Heat Pumps
Unlike insulating your air ducts, the ductless system does not necessarily need to tear down your walls for it to work. It can be installed by simply mounting it on the wall, which is then connected to a compressor placed outside your home. It is fast, easy, and can be used within the day of installation.
Helps You Lower Utility Costs
Besides keeping you warm during the cold seasons, one of the many reasons why homeowners choose this system is to lower their utility costs. When a home's heating system is inefficient, chances are that the homeowner's monthly electrical bill increases. Ductless heat pumps are smaller than traditional heating systems, thus, use less power. This system also creates "zones" in which, the "zoned" area, usually unoccupied rooms, no longer need to be heated.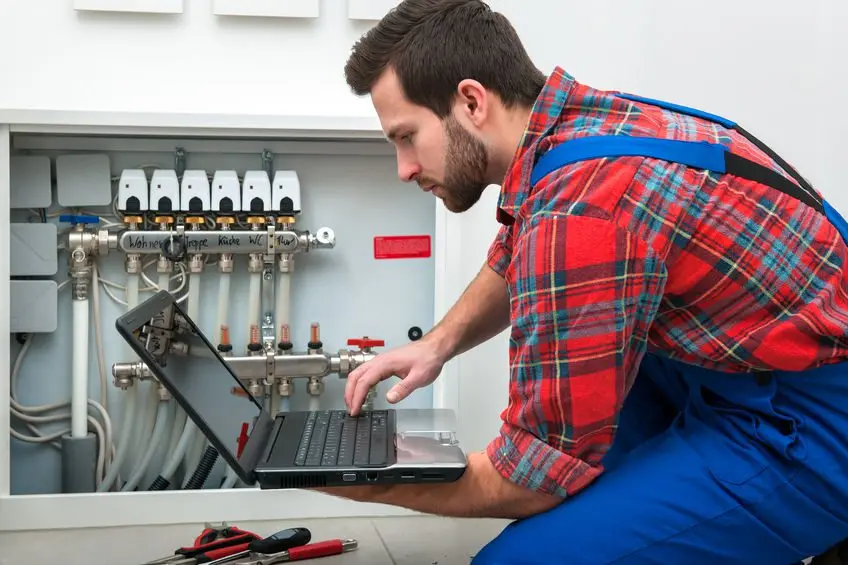 The quality of indoor air can be worse than the air outside. With traditional systems, they need to be cleaned and maintained constantly, leaving dust, dirt, and allergen particles, in your home. Ductless heat pumps, on the other hand, have multi-stage filtration, which reduces dust, bacteria, pollen, and other tiny particles in the air.
Lowers your Carbon Footprint
Bigger doesn't always mean better, and this is proven by this system's size. Not only does it consume less space, but it also takes advantage of environmental advances; helping the environment throughout its lifespan.
For the best heating service in the Colorado Springs area,  contact the experts at One Source today!
SERVING YOU AT THE HIGHEST LEVEL
Professional, Courteous, Friendly
Very professional, courteous, friendly, and very helpful. They explained a problem thoroughly regarding my AC so that I could make an intelligent and informed decision concerning it. They did an excellent job installing the furnace and we couldn't be happier with it.
One Source Home Service is my go-to company.
Our representative was Justin and you couldn't ask for a more personable, knowledgeable, friendly person to deal with. I had spoken to several other dealers and it was not a hard choice to contract with them to do the job.
They did a great job. Very professional. They were very clean with the worksite and did everything to please
I would use them again in a heart beat!
Very professional and honest. The responded quickly and provided a competitive bid. Once selected they completed the job on time. I would use them again in a heart-beat!!!
Our Colorado Springs service experts will always use shoe covers and floor-protecting tarps to protect your home. It's our highest priority to leave your home in tidy condition.
Before our HVAC or plumbing service team arrives at the appointed time, we will give you a call so you don't have to waste your valuable time waiting or worrying. We are one of the most reliable companies in the industry for home repairs, installations, and maintenance services.
We Value Your Satisfaction
We Value Your Satisfaction
We agree to accept responsibility for your complete customer satisfaction with the materials we use and the workmanship and commercial services we provide. No matter the hour of day or the weather in Colorado Springs, you will find a job well done in your home.
One Source is fully licensed, bonded, and insured for your safety and protection. All team members carry ID cards so you can have peace of mind.
*Mention this offer to redeem. May not be combined with other offers. No expiration date. Conditions apply. Call for details.