Heat Pump Replacement in Colorado Springs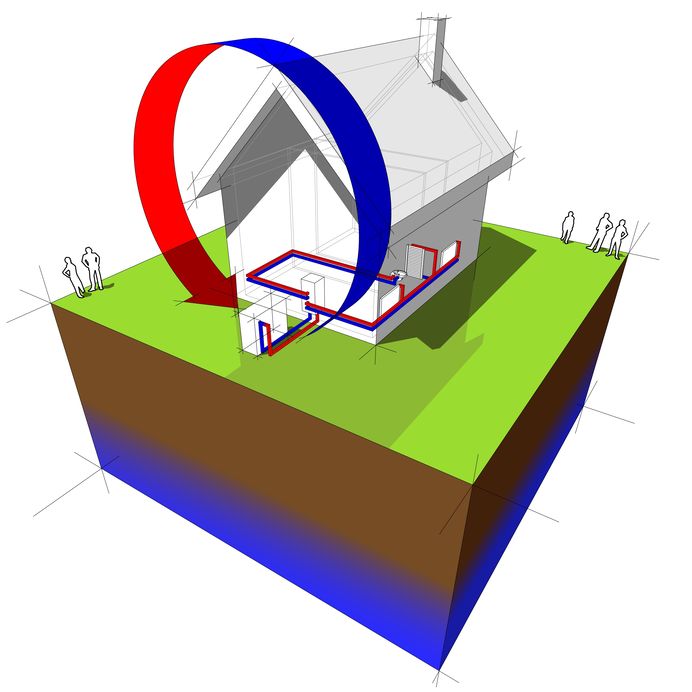 Realizing that the your Colorado Springs heat pump system is no longer working at your property can be an inconvenience, but it doesn't have to ruin your day! One Source Home Service offers 24/7 emergency services in the Colorado Springs area for those who find themselves needing a heat pump replacement ASAP. We are dedicated to helping you decide which model to go with, going over the cost to replace a heat pump, and taking your old unit out and setting up the new one. Reach out to us when the time comes that you need to hire an expert for heat pump installation in Colorado Springs.
Heat Pump Replacement Service
After about 10-15 years, heat pumps begin to lose efficiency and then it is time to think about getting it replaced. The US Department of Energy reports that a new appliance can help save up to 20% on energy bills because the strain an old system has to use to continue heating your place.
When choosing a company to handle replacing your heat pump, you want the best in the business taking care of it. With One Source's heating team on the job, you can have confidence that everything is being done efficiently and safely. Just set up a time for your heat pump replacement, and we will show up on time and get to work swapping out the units and getting the new one connected quickly so you can be warm again.
Colorado Springs' Heat Pump Pros
Place your trust in our team to get you set up with the best possible heat pump replacement in Colorado Springs. We will spend time going over a few factors such as your property's size, your interior temperature preferences, and how much you value energy efficiency to find a system that will work optimally for your situation. If you are unaware of what it costs to replace a heat pump, we will go over pricing with you to see what your budget will allow for. Our heating technicians are also happy to provide you with recommendations on brands and models that we trust and know to be reliable.
Expert Heat Pump Help, Anytime
It doesn't matter when you need our assistance with replacing your heat pump; you are able to count on the One Source Home Service crew 24/7. We work around-the-clock in Colorado Springs and the surrounding areas, to make sure that we can answer your call for help whenever you need us. Day or night, we will respond fast to get a new heater installed and get you warm again. This is just one of the ways we work hard to make sure our 30,000+ customers are satisfied.
REQUEST SERVICES