PROUDLY SERVING HVAC IN PUEBLO CO CO YEAR ROUND
EXPERT PLUMBING, HEATING, COOLING Technicians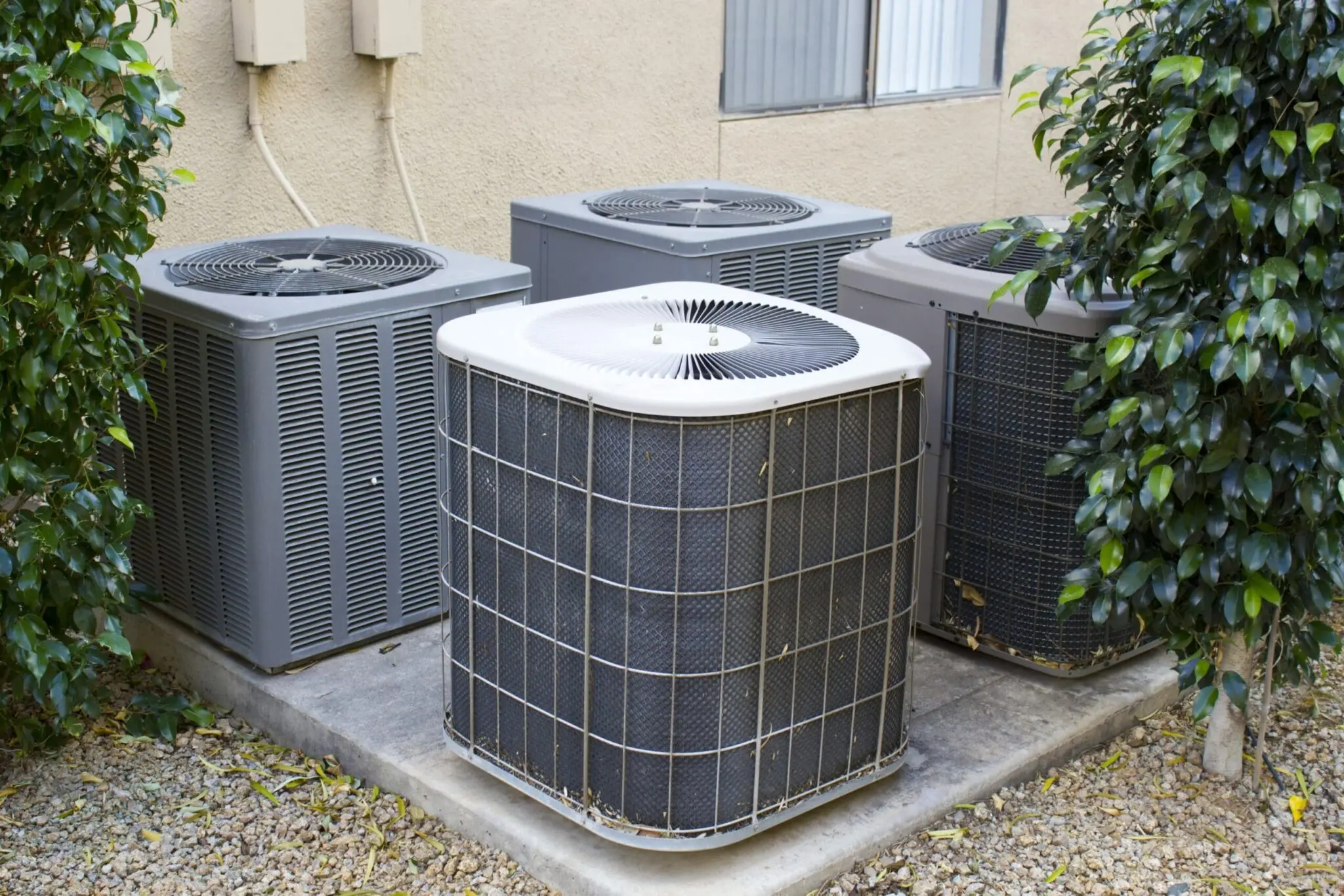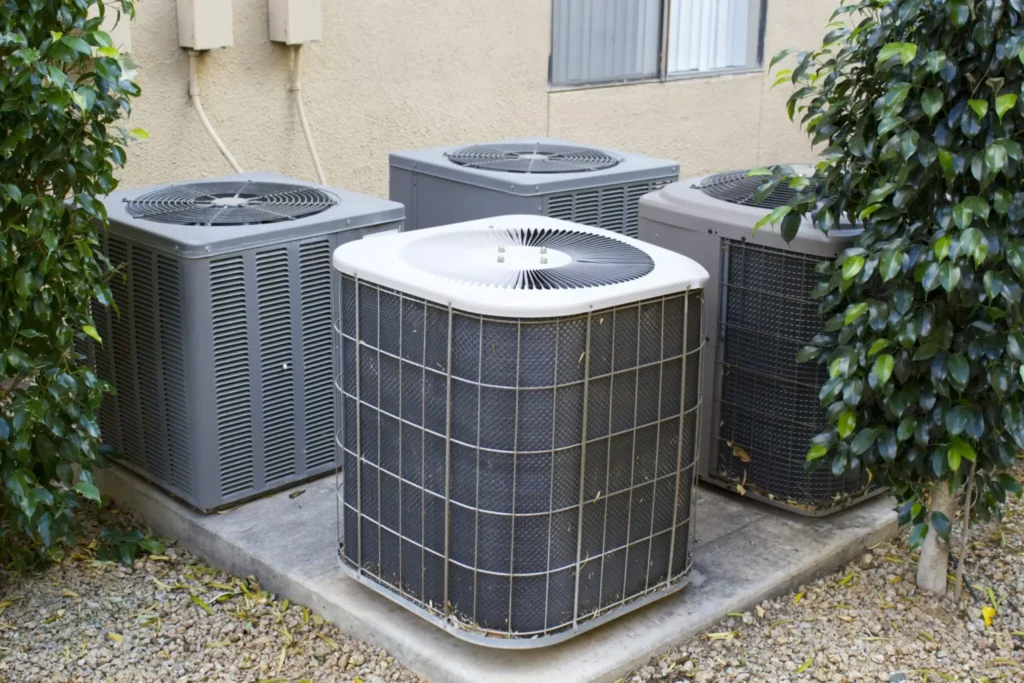 24-Hour Emergency Services
CONTACT US FOR THE TOP HOME REPAIR SERVICES IN PUEBLO, CO
Whether you have an issue with your central air conditioning system working properly or a challenge with your pipes or power outlets, One Source Home Service can do it all. We provide total service repairs and installations for all of the essential systems of your home. Call One Source today to request one of our technicians to resolve your issue promptly. With our professional and quality service, your house will operate smoothly.
EXPERT PLUMBING, HVAC SYSTEM, AND ELECTRICAL SERVICES IN PUEBLO, CO
Rich in history, Pueblo is a not-so-hidden gem in Colorado, offering its residents a beautiful landscape and famous landmarks like Colorado State University. Its many cultural attractions make it a beautiful place to live and work – that is, until something breaks inside the house. When the air conditioning is down or the toilets won't drain, things become less than magical. Thanks to the top-rated plumbing, HVAC, and electrical services provided by One Source Home Service, Pueblo's residents can enjoy their life without the stress of home repairs in this whimsical city.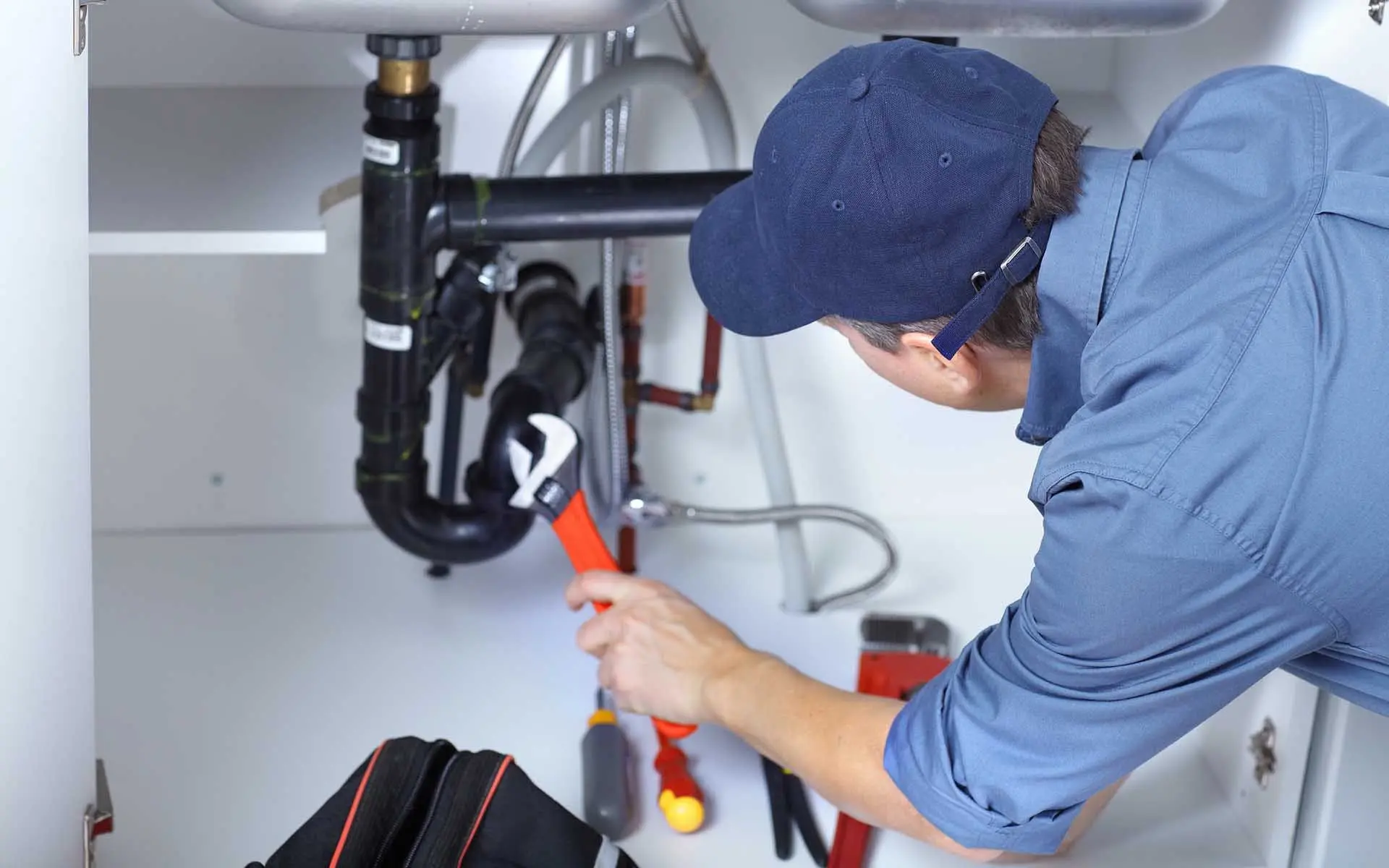 Heating and Air Conditioning Services
With One Source Home Service in Pueblo, all your heating, air conditioning, and ventilation needs will be handled with the highest quality level.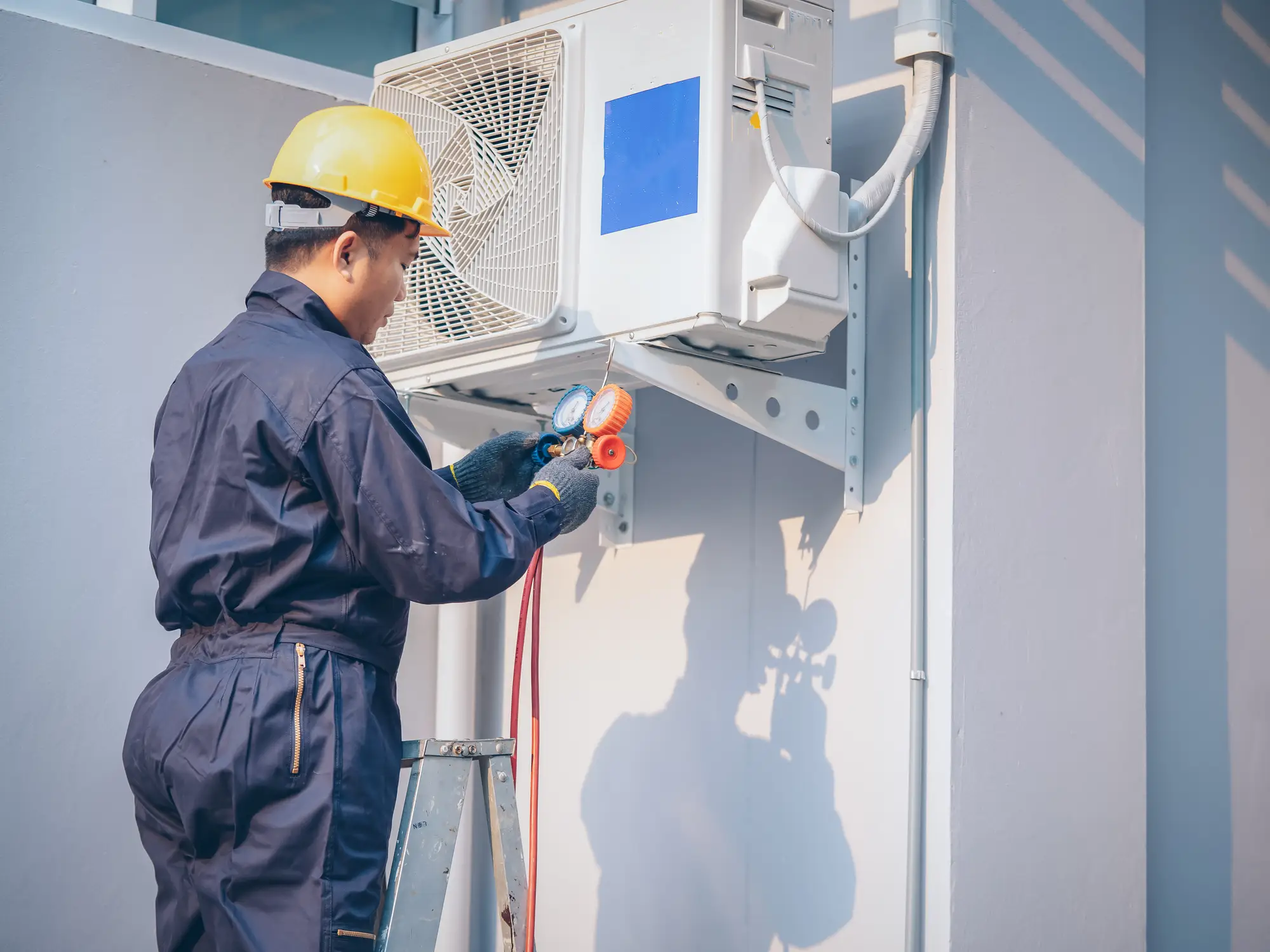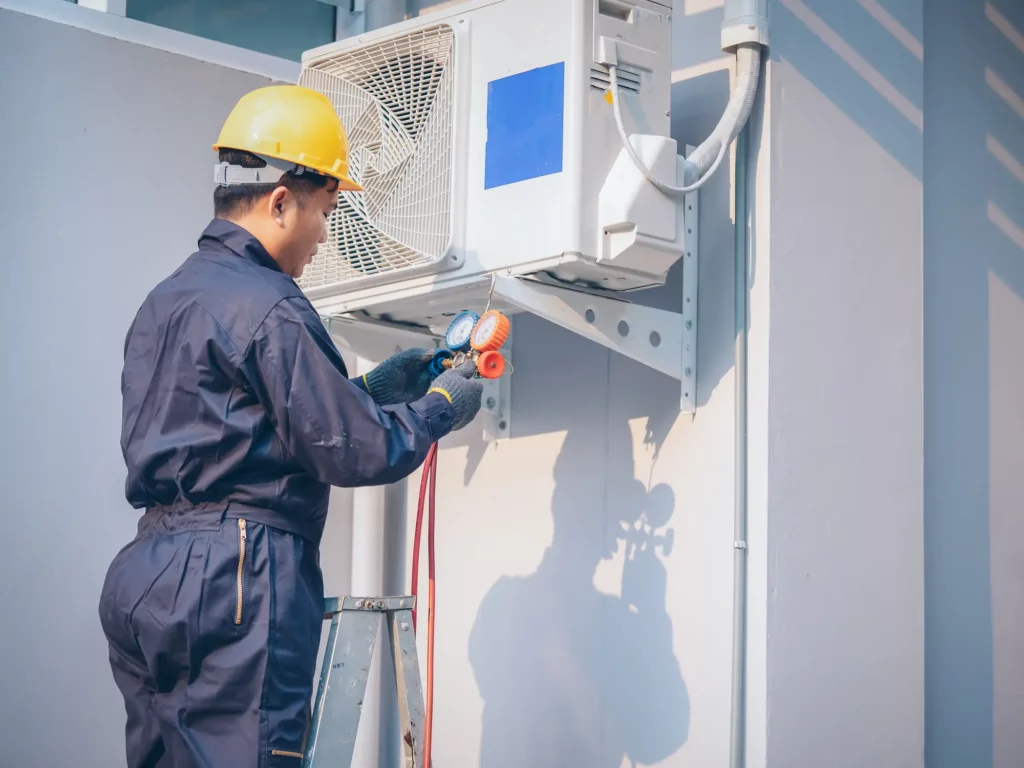 Heating and Cooling System Repair
Coming home to a broken air conditioner or furnace isn't fun whether you're back from a day at Pueblo Zoo or from a long day at work. This is especially true when it is a particularly hot or cold day. But don't fear; the HVAC contractors from One Source are just a service call away from getting your heating or cooling system back in order. Our HVAC work is thorough, allowing you to live comfortably year round.
Installations and Replacements
Our technicians are the best ones to turn to for HVAC and furnace installations and replacements. If your home is part of a new construction project, you can count on our technicians on an excellent job that will ensure a lasting installation of your new unit.
We can also replace both your furnace and your air conditioner. We are available to help guide you through choosing a replacement for your heating or cooling systems that will fit your needs perfectly. Our specialists will size the HVAC unit to serve you while maintaining optimal energy efficiency levels. In addition to HVAC units, we also specialize in smart thermostat installation. With this innovation your home will be more energy efficient than ever before.
We have been in this business for years, and that experience can help ensure that you get a new air conditioner or furnace you can rely on. We'll get it installed, too, so you won't have to worry about being too hot or too cold in Pueblo.
Maintenance is vital to getting the most out of your heating and air conditioning units. The technicians at One Source provide thorough maintenance inspections that involve adjusting the unit's parts, cleaning air filters, refilling freon levels, and lubricating all moving parts.
We also inspect the unit for potential HVAC issues, providing personalized recommendations for your heating and cooling needs. With this service, you will avoid the need for extra and expensive HVAC repair and replacement services while keeping energy bills to a minimum.
If you feel you're not getting enough air through your vents, it may be time for an air duct cleaning. With the help of our duct cleaning service, the cooling and heating power and the indoor air quality in your home will be restored to the most optimal levels. 
Aeroseal Duct Sealing Services
If your ductwork is old or has cracks, then your home may benefit from our innovative aeroseal duct sealing services. This service uses technology detect the leaks in the air ducts and seal in the cracks with an organic sealant. The sealant is highly effective, reducing air leaks by up to 90%.
After this aerosealing service, your air conditioning unit will operate at a greater energy efficiency level. As a result, your energy bills will be lower than usual while you enjoy the heating and cooling system all the more.
Reliable and Prompt Plumbing Service
There's nothing quite as dreadful as dealing like a clogged drain, a burst pipe or even worse, a sewer leak. These issues are stressful and often difficult to manage without the help of a professional technician or company. However, when you have a reliable and skilled plumber to rely on, like the experts at One Source, these types of issues will be resolved much more effectively.
Sometimes, plumbing issues involve leaks that can lead to excessive water damage if they are not resolved in a timely manner. However, no problem is ever too big for the highly qualified and certified plumbers our company has to offer. whether it is a broken water heating system, a clogged drain or toilet, our team is ready to provide you with total service solutions around the clock.
A great way to avoid catastrophes like leaking toilets, pipes, or broken water heating systems is to keep up with their regular maintenance. It is safe to assume that most of us prefer not to deal with extra repairs, no matter their size. That's why maintenance is so important. With the help of our maintenance services, your plumbing system will be in excellent condition and will last for a long time in the home.
Whether you need a whole new piping system installed or fixtures replaced, the plumbers at One Source can do it all. We provide our Pueblo, CO customers with only the best products that are sure to stand the test of time.
Leading Electrical Services
Flickering lights, buzzing outlets, or frequent outages all require an expert technician's attention. Our electricians are licensed and skilled to provide seamless and efficient repairs with lasting solutions to all your needs. When it comes to electricity, it is essential that you place a service call to a professional electrical company that meets all the licensing requirements for assistance. This complex system can pose many hazards if it isn't handled safely and carefully.
Do you need a new ceiling fan installed or a new wiring system for a new home? Regardless of the project, our skilled electricians will do the heavy lifting for you and ensure your electricity is installed in the safest way possible. 
We also provide total service packages for new construction homes, ensuring that the electricity system is mapped and wired safely and at optimal efficiency levels.
Avoid repairs and excessive outages by keeping up with routine maintenance inspections provided by our team of electricians. This service call usually lasts longer than one hour, but will ensure that your electrical system works with great efficiency, with the least amount of repair issues possible.
Contact One Source Home Service Today
Are you in need of help with any of the vital home repairs in your house? Do not hesitate to reach out to top notch, quality experts such as our HVAC technicians, electricians, and plumbers. With our team of professionals, you will consistently be the recipient of excellent home solutions for all of your challenges.
Contact us today and schedule a service call or repair. When you trust our company, you will find the best solutions for your HVAC system and other essential components of your home.
SERVING YOU AT THE HIGHEST LEVEL

Professional, Courteous, Friendly
Very professional, courteous, friendly, and very helpful. They explained a problem thoroughly regarding my AC so that I could make an intelligent and informed decision concerning it. They did an excellent job installing the furnace and we couldn't be happier with it.
Virgil H.

One Source Home Service is my go-to company.
Our representative was Justin and you couldn't ask for a more personable, knowledgeable, friendly person to deal with. I had spoken to several other dealers and it was not a hard choice to contract with them to do the job.
Gale S.

Everyone with this company has been amazing. We found out our furnace was in pretty terrible shape and they worked with us to do in house financing since we didn't qualify for bank financing.
Christina D.

I would use them again in a heart beat!
Very professional and honest. The responded quickly and provided a competitive bid. Once selected they completed the job on time. I would use them again in a heart-beat!!!
Dean F.