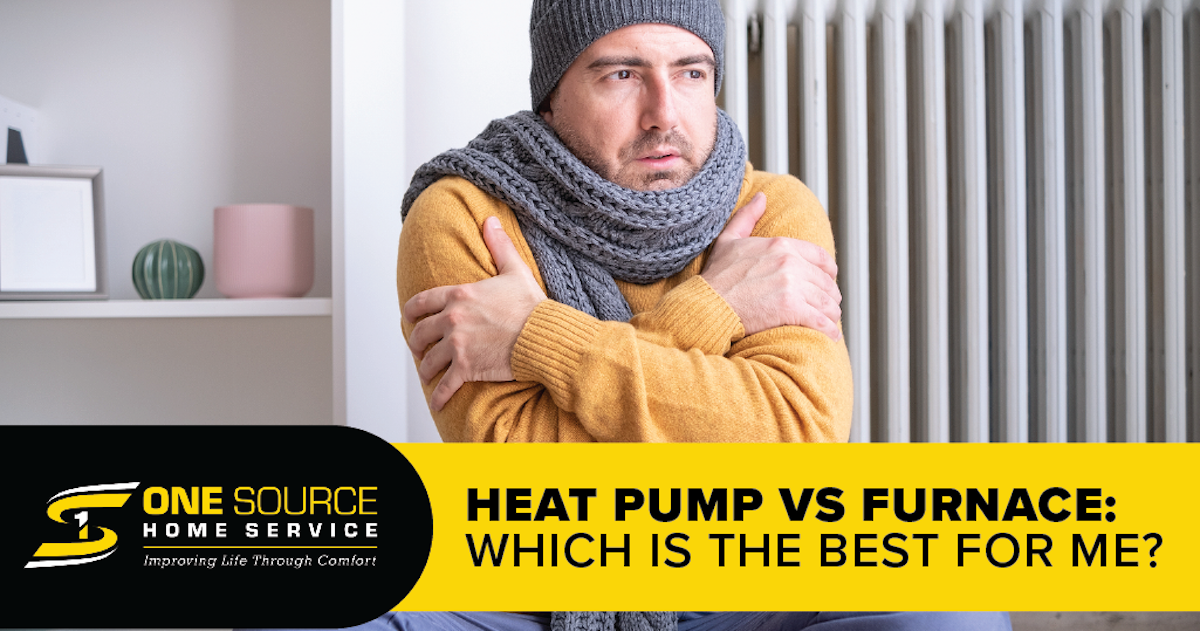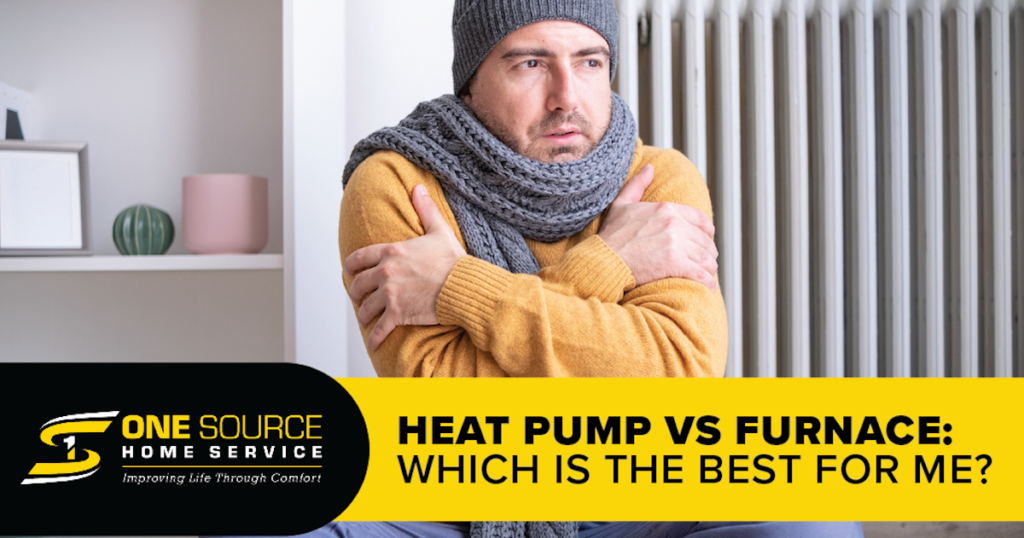 The comfort and warmth of your home is extremely important in Colorado during the winter months. When it comes to hitting your home and ensuring that everyone inside is comfortable, you have several options for how to achieve that cozy and inviting atmosphere.
The two main options people usually consider when choosing a heating system for their home, is between a heat pump vs a furnace. As experts in the heating and air-conditioning industry, we provide an overview of both heat pumps and furnaces to help you determine which option is the best one for your home.
What Is A Heat Pump?
As we embark on our heat pump versus furnace discussion, first let's define what a heat pump is. A heat pump is the main part of the central heating system of your home. It uses a combination of both inside and outside air to provide warm temperatures in your home during the winter months. In the summer it does the same thing to cool your home. Essentially, it has both a heater and an air conditioner in one. Most people enjoy this way of heating and air conditioning their home because it uses just one product to achieve both outcomes.
What Is A Furnace?
Next on our discussion on the heat pump vs furnace topic, we define what a furnace does for your home. Furnaces are also a part of the central heating and cooling system. However, instead of using outside and inside air like the heat pump, a furnace uses fuel to produce heat. Some furnaces also use gas to heat the home as well.
Is There A Combination of Both?
Some people choose to use a combination of both the heat pump and the furnace, which provides them the best of both worlds. This system is known as the dual fuel system. If it isn't too cold outside, your heater will begin by using the heat pump to convert the outside air into heat. However, once the temperatures drop, the heater will automatically switch to using just the furnace to optimize the warmer temperatures inside your home. This illuminates the whole heat pump vs furnace debate and allows residents to have both options available.
Overall Cost
The cost between a heat pump and a furnace will differ both in installation and usage in the long run. Most of the time, whether you choose a heat pump versus a furnace will greatly depend on your current heating system. If you choose to use a heat pump in a home that already uses one, replacing it will be cheaper than to completely alter the heating system with a furnace set up. The overall installation cost will also depend on what brand you use for each heating product.
Energy Efficiency
Efficiency is fairly comparable between the two systems. Most heat pumps transfer 300% more energy than they consume, while gas furnaces are only 95% efficient in comparison. However, as we mentioned before, whether you go with a pump or a furnace will greatly depend on your current heating system. 
As a rule of thumb, any new heating system is generally more effective than the previous one because of its new and updated technology and status. If you are using a new product, whether you go with a heat pump versus furnace, energy efficiency should be expected to be at optimal levels.
Is your home ready for the winter? Check out these reasons for why AC maintenance is important year round.
Lifespan and Maintenance
The lifespan and maintenance of your heating system may just settle your considerations of whether to go with a heat pump vs furnace system. Gas furnaces last longer than heat pumps. If your gas furnace is properly maintained, you can expect to use it for at least 20 years, if not more. However, a heat pump usually has a lifespan of about 15 years. The 15 years is fairly close to 20, most homeowners prefer to get the maximum benefit out of a costly investment such as a heating system.
What Is A Heat Pump?
Are you getting ready to upgrade the heating system in your home? One Source Home Service has the top heating system experts in all of Colorado Springs and the surrounding areas. Contact us today and we will help answer your additional questions on heat pumps vs. furnaces and help determine what is best for you. Our highly skilled and friendly technicians will be happy to assist you with answering any questions and providing the services your home needs. Call us at (719) 532-9000 or contact us on our website.