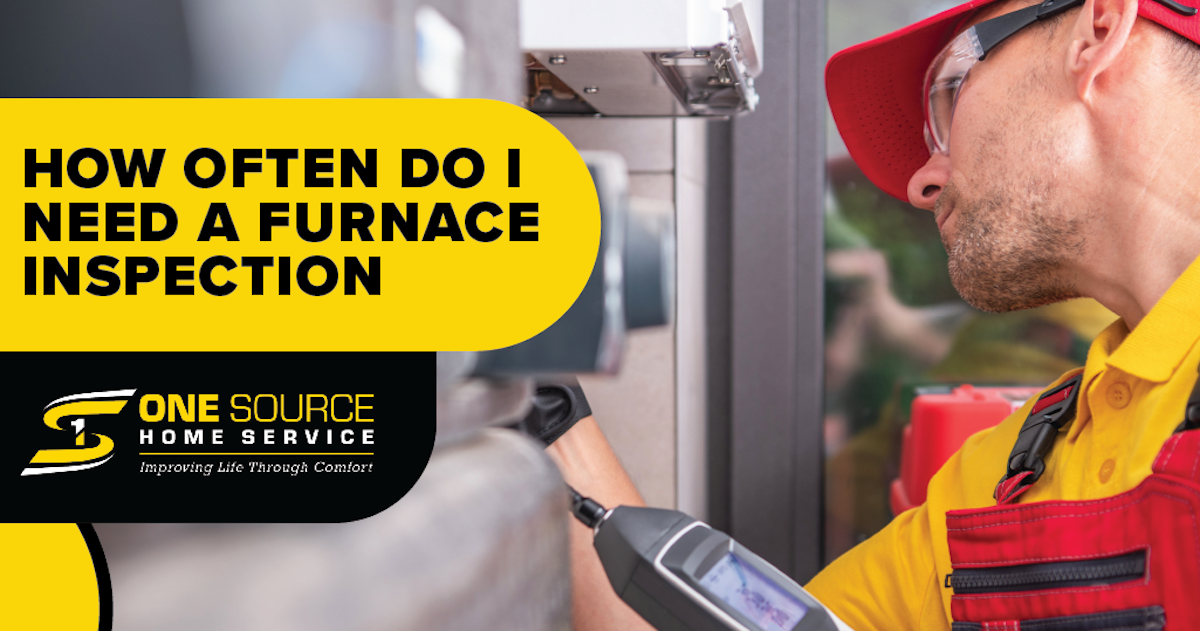 As with everything else in your home, your furnace requires a regular inspection to ensure that it is in proper working order. But how often does it need to be maintained and why? This question is valid and even seasoned homeowners do not realize the importance of a regular inspection. 
Furnace inspections can be compared to getting annual check-ups at the doctor's office. If you miss a few years of seeing your physician, issues may arise without getting proper treatment. Then those problems will grow into even bigger ones, often resulting in a negative diagnoses, lengthy treatments, and medications. The same concept applies to your furnace: miss a few maintenance visits and things will break faster, requiring a furnace replacement faster. 
Most HVAC experts will recommend having your furnace inspection at least once a year. As seasoned experts ourselves, we rounded up the top five reasons for scheduling your inspection. 
Checks For Proper Air Flow
Just like a doctor checks your vital signs at an examination, so will a technician check the vital signs of your furnace. One of those signs is proper air flow. Sometimes dirt and debris get trapped in filters or vents, preventing air from flowing throughout the house. Without furnace inspection, this problem can decrease the efficiency of the heater and have an adverse effect on the overall indoor air quality. These issues will disrupt the comfort of your home and increase your bills. 
Speaking of indoor air quality, here's a few tips on how to maintain good air quality in your home. 
Reduces Costly Repairs
One of the most important reasons for a regular furnace inspection is that it benefits both the furnace and your wallet.  A minor problem that could have been fixed in a matter of minutes can escalate to replacement of parts or the entire unit. A regular inspection will ensure that minor repairs are made, as needed. It will save money in the long run and extend the lifespan of your furnace. 
Ensures Energy Efficiency
Another reason for an annual furnace inspection is that it helps maintain the efficiency of your furnace. During an inspection, the technician cleans all the parts and ensures that everything is connected properly. The technician also ensures that no air is leaking, which can be very costly on your bills. In simple terms, a furnace inspection ensures that your home's heating system is providing optimal comfort at a good price to you and our plane. 
To learn more about how to save on your energy bills, check out our blog on how to lower your heating costs. 
Maintain's Manufacturer's Warranty
Certain manufacturers require a regular furnace inspection in order to maintain the warranty. If you miss out on a timely inspection, that warranty will be voided. We all know how dreadful it can be to discover a voided or expired warranty, just when it would have been very useful. What if the furnace breaks before its time and the warranty is voided? You will be expected to foot the bill to replace your furnace. Winters in Colorado Springs get fairly chilly and we recommend keeping up with the furnace inspections to avoid such issues. 
Filter Checks
During an inspection, technicians take extra care to check the filters to make sure that they are clean and safe to use. Often, filters get clogged with dust and debris that slow down air flow. They also infiltrate the air with dust particles, making it harder to breathe. For the comfort and safety of your home, we recommend to schedule a furnace inspection regularly. 
Call One Source Home Service Today! 
When was the last time your furnace was inspected? Clearly, skipping out on these inspections is not recommended. One Source Home Service is available 24/7, offering the top furnace experts in Colorado. Contact us today by calling (719) 532-9000 or by submitting a request form on our website.