Water leaks can cause major damage to you property when left unchecked, but not all leaks are noticeable at first. It is important to keep track of your water usage, as this is a good way to check for potential leaks. Read on to learn more about what to do if you think you may have a water leak and common homeowner issues that make leaks more likely.
What to Do If You Suspect You Have A Water Leak
If you suspect a leak, monitor your home's water meter!
Turn off all water in your home including the washing machine and dishwasher.
Check the water meter and make a note of the numbers.
Wait an hour and check again. If the numbers have changed, there's a leak somewhere.
Call a professional plumber if you believe you have a water leak. Leaks cause costly damage as well as health concerns.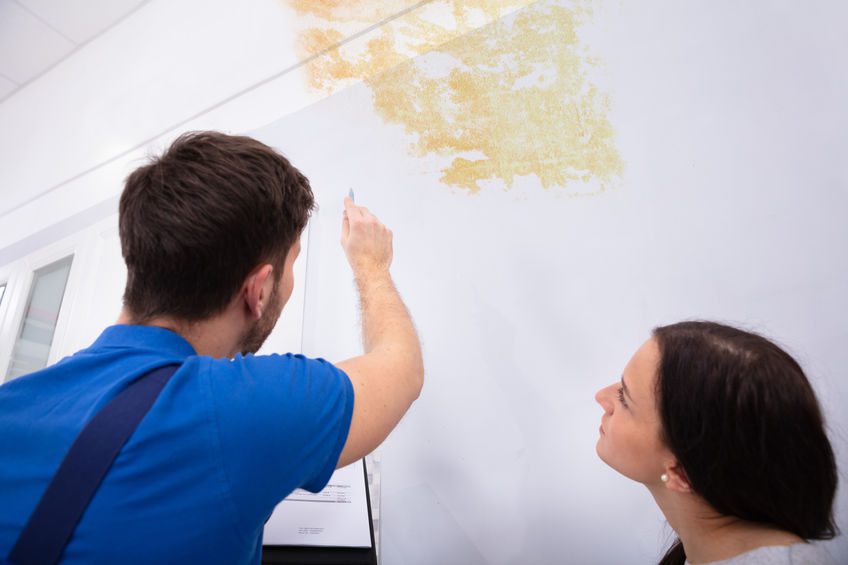 5 Most Common House Problems
Homeowners across the US and Canada have been surveyed by the International Association of Certified Home Inspectors, and the most common problems have been identified. If you own your home, you may want to take a look to see if these problems affect your home. While some of these common problems may seem just annoying on the surface if left untreated serious damage and risk may result. Check out 5 of the most common house problems here and have a professional take a look if you identify any of them on your property.
1. Improper Surface Grading/Drainage
This was by far the most frequently found problem. As reported by 35.8% of the survey respondents, this was the most frequent problem found. If you notice that your property slopes down toward your home, there is a huge risk of water creeping into your basement or crawlspace. This can lead to foundation damage and costly water damage.
2. Improper Electrical Wiring
Almost 20% of those surveyed (19.9%) choosing improper electrical wiring as a problem, which's a significant result. Does your home have sufficient electrical service to cover your electrical usage? Do your breakers keep tripping? Do you have any visible and amateur wiring present? Ask a professional electrician to investigate. Loose wiring, inadequate overload protection, and improper connections can cause danger to household members and have the potential to start a devastating fire.
3. Roof Damage
While only 8.5% of respondents noted roof damage as a problem, a leaky roof is a big deal! Whether you have a few damaged shingles, improper flashing or your roof is ancient and weathered, water leading into your home, onto your furniture, and down walls, can cause significant damage and if untreated, can lead to mold growth. Have a professional roofer repair or replace your roof to ensure a sound indoor environment for your family.
4. AC & Heating Systems
Does your home have broken or malfunctioning operation controls, blocked chimneys, and unsafe exhaust disposal? In addition to messing with your home's comfort and convenience settings, you could eventually experience dangerous levels of toxins in the air that you breathe. Have an HVAC professional investigate all heating, cooling, and ductwork issues and resolve them quickly for improved comfort and safety.
5. Poor Overall Maintenance
Home maintenance can be overwhelming, especially if problems are left to fester over time so that issues pile up. Can you detect cracked, peeling, and dirty painted surfaces, crumbling masonry, makeshift wiring and plumbing, and broken fixtures and appliances in your home? Don't let the jobs pile up. If an appliance breaks down, have it repaired. If the railing on your front porch is wobbly, have it fixed. Some of these jobs, such as painting and cleaning, you may choose to do yourself. Or, you may prefer to find a trusted handyman. When it comes to plumbing, electrical, or HVAC concerns, always trust a professional. They are licensed, trained, and can be trusted to fix the problem right – the first time.
Call One Source for Professional Leak Detection
Plumbing leaks can lead to thousands of dollars in water damage to your property. If you suspect that you have a plumbing leak or burst pipe follow the steps at the top of this article and be sure to call your trusted plumbing company for plumbing repair ASAP. At One Source Homes Service we provide emergency plumbing in Colorado Springs for situations that just can't wait for regular business hours. Give us a call for leak repair in Colorado Springs