Home Services for You in Aurora, CO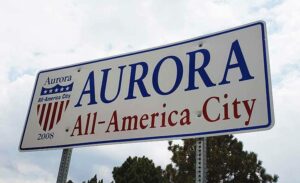 Do you need to have some work done on your house in Aurora, CO? Are you having trouble with your plumbing, or maybe your air conditioner has stopped working? At One Source, we have expert technicians standing by, ready to help you out. No matter when your home problems occur, we'll come get things straightened out for you right away.
A/C Repair and Service
If your air conditioner isn't working and you need A/C repair, we will come to your house, troubleshoot the problem, and let you know exactly what needs to happen to get your air running again. We want you to be comfortable in your Aurora home, so we will work hard to get things back to normal before you know it.
Did you know that you can avoid may common air conditioner problems simply by getting your unit serviced and maintained regularly? Our HVAC technicians would be happy to do this for you. They will look over the unit and related systems and let you know what they find. If anything isn't working well, they'll let you know what needs to happen to fix it.
Furnace Repair and Service
We know that you need your furnace to work well all winter long, because it can get cold in Aurora! That's why we are happy to come to your home, take a look at your malfunctioning heater, and get it repaired for you quickly. We will work hard so you can be warm again as soon as possible.
We will also service your furnace at your request. This means that we'll check it and see if there are any hidden problems that you may not have noticed yet. This can help extend the life of your furnace so it will last for many years.
Air Duct Cleaning
If you or someone in your family suffers from allergies or asthma, having clean air at home can make a huge difference between feeling ill and thriving. We offer air duct cleaning services to remove all of the dust, debris, and more from your duct system. That way, these won't get spread around your house every time the heat or the air conditioning runs.
Plumbing Service
In addition to our HVAC services, we offer a complete line of plumbing services, as well. No matter what goes wrong with your plumbing, our highly-trained plumbers would be happy to come to help you out. We'll assess the problem, determine the best solution for you and your family, and implement it so you can use the plumbing in your home as it should be used.
There's not a job that's too big or too small for our plumbers. We are happy to unclog your kitchen sink, install your new showerhead, or replace your sewer. No matter what you need to have done, we will tackle the job and make sure it is done well!
No matter what home services you need in Aurora, we are here for you. Call us today to make an appointment.