AC Repair
One Source is proud to honor the service of all veterans and provide high-quality air conditioning repair in the Colorado Springs area. It is how we honor all our clients. We make sure your AC runs all summer long and are available 24/7 in case there's an emergency. Trained and licensed, our technicians perform a full evaluation of your system and correct any problem while keeping your home clean, safe, and in good hands.
Any AC repair can be completed quickly. We can change a filter, clean evaporator coils, or recharge refrigerant. Whether the air handler or furnace isn't working properly or there's an issue with the condenser or drain line, we can assess the problem and determine the best solution to fix it. If necessary, we can evaluate the cause of tripping breakers, as our home AC repair experts are equipped to address HVAC electrical component issues.
Signs You Need to Repair Your Air Conditioner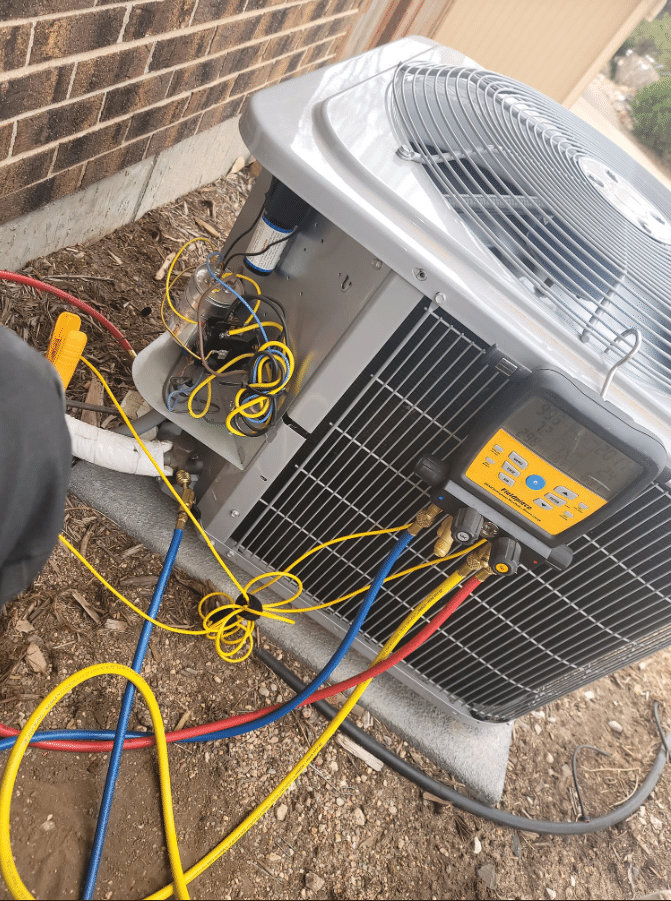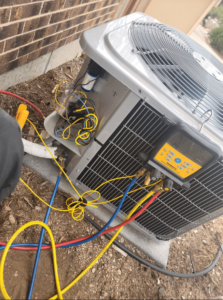 It's time to call for AC repair if your air conditioner:
Will not turn on.
Does not shut off.
Turns on and off too quickly.
Doesn't respond to thermostat settings.
Is not cooling your home enough.
Is blowing only hot air.
Blows just a little air through the vents.
Does not remove enough humidity.
Makes screeching, clanging, or banging noises.
Starts to leak water and/or smell musty.
Is leaking refrigerant.
Schedule an Appointment with One Source Home Service
The climate in Colorado can vary significantly from one region to another and from one season to another. Schedule air conditioning repair if your AC isn't performing as it should. Minor issues can often be fixed quickly before they put additional strain on the system. In addition to being open 24/7 to take care of your emergency, we're trusted in Colorado Springs because we:
Are committed to 100% Customer Satisfaction.
Are licensed, bonded, and insured to ensure your safety and protection.
Use floor protecting tarps, shoe covers, and other protective items.
Guarantee our workmanship with ongoing training, timeliness, and professionalism.
Offer an unbeatable maintenance plan for members of our Total Care Club.
Have coupons and other great opportunities to save.
When you schedule AC repair, our technicians arrive quickly and are equipped and trained to correct the issue in one visit. To request AC repair services in Colorado Springs or Pueblo, Colorado, call One Source at 719-532-9000 today.